I figured that I should finally post some pics of my baby even though I haven't gotten to do any work yet because of school and not having much time for a job. The project will kickstart this summer ( I hope ).
I bought her for $1100 back in December thanks to my WTB craigslist add. The previous owner is a great guy and has answered all of my questions, even after purchasing the beauty. She has about 256,000 miles on her D15B2. All the mechanics are working soundly and theres just a bit of rust and body damage. I'd say I got pretty lucky with her.
Here's my to do list for the summer:
Si interior
Si gauge cluster
Integra console swap
Big 3 upgrade
Short shifter
Body work
Paint job (Rio or Cardinal)
New headlights and corner lights
Color matched bumpers
Lips
Fog lights
Custom lit rear garnish
Exhaust
15" Slipstreams or OEM wheels
MPFI
B16 swap
Wire Tuck
But enough talk. Let's see it!
I know I got the wrong vanity plate.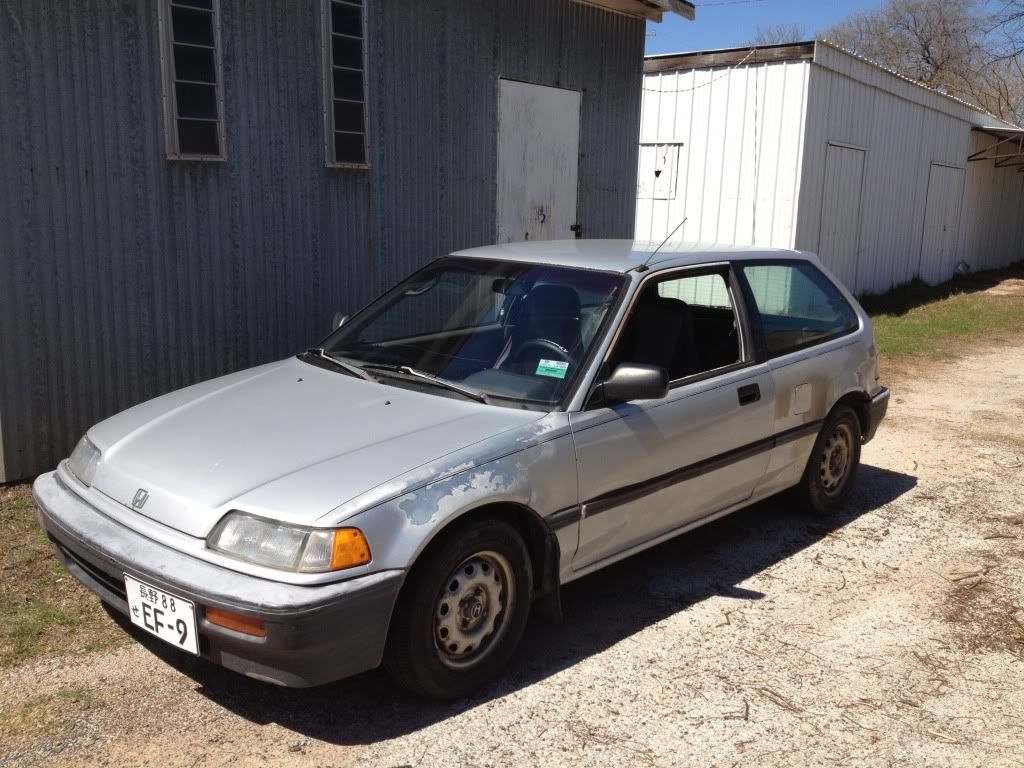 I'd say she looks good for 25!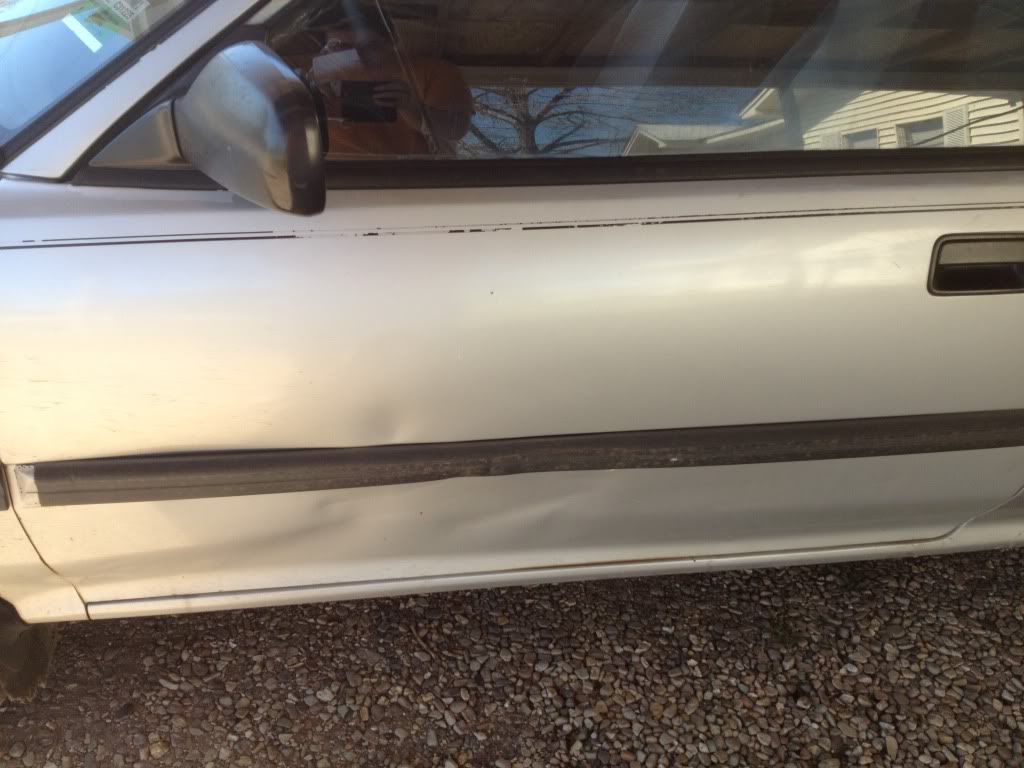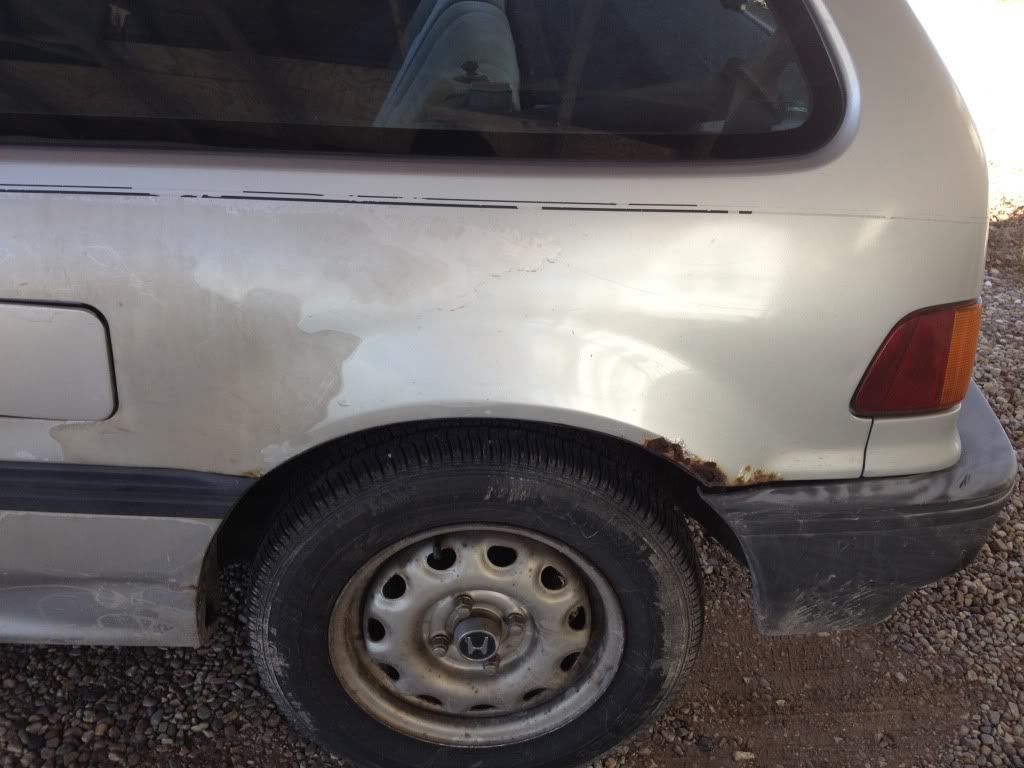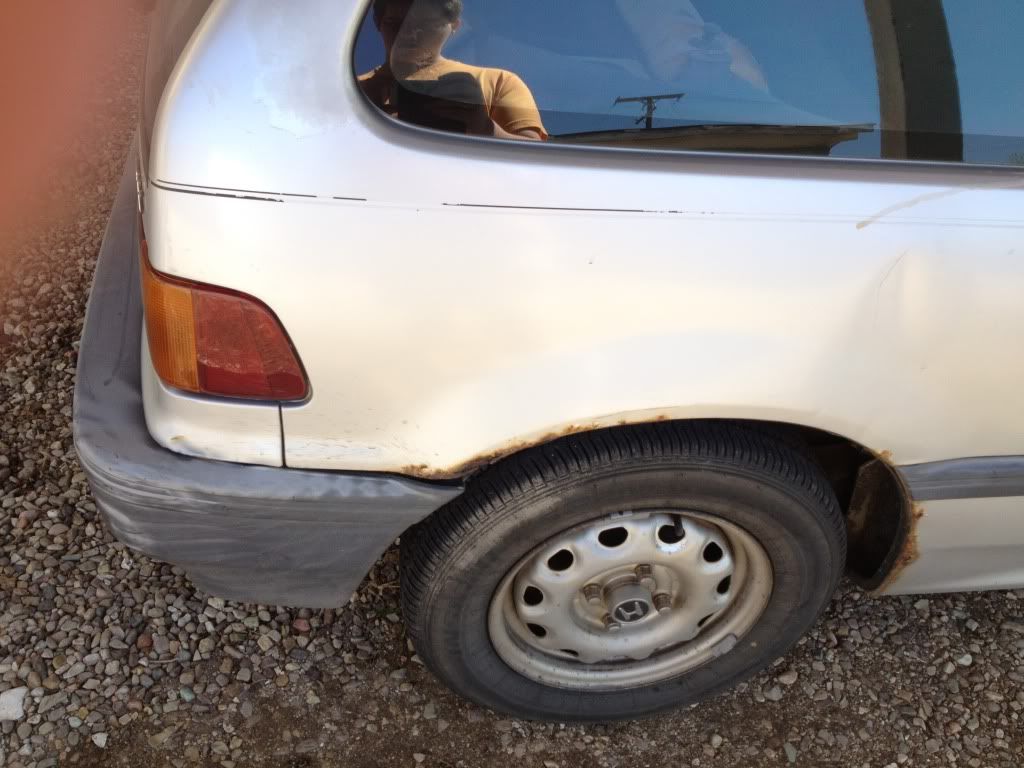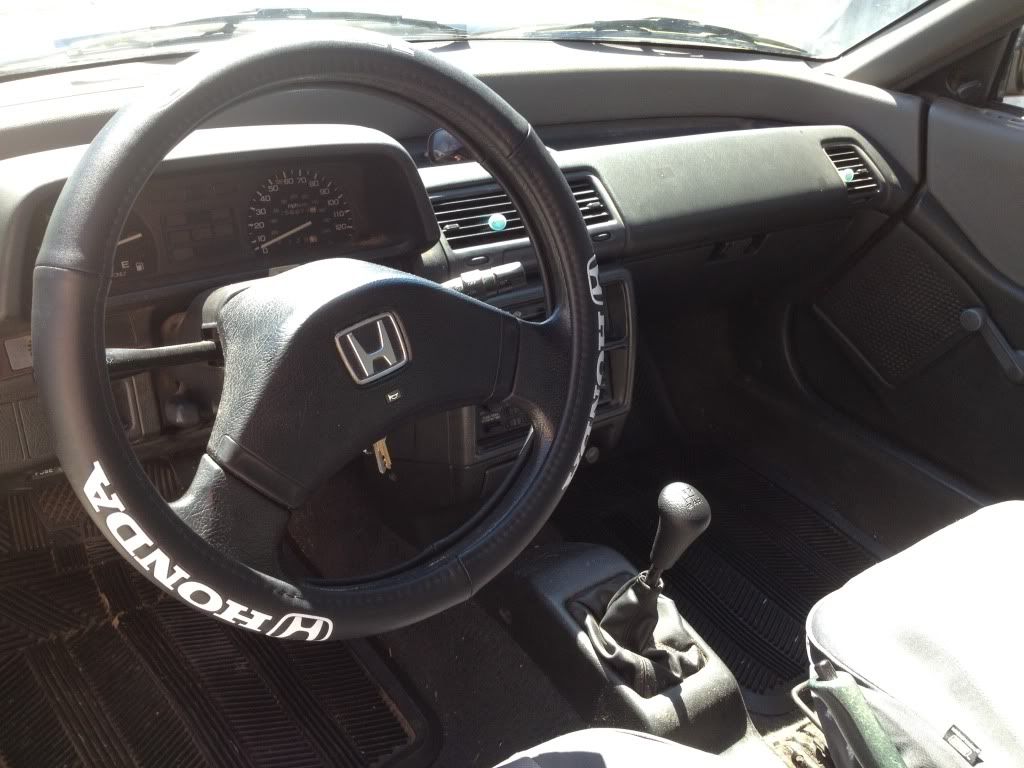 The front seats have a couple missing chunks, so I bought some cheap seat covers till I get my Si seats.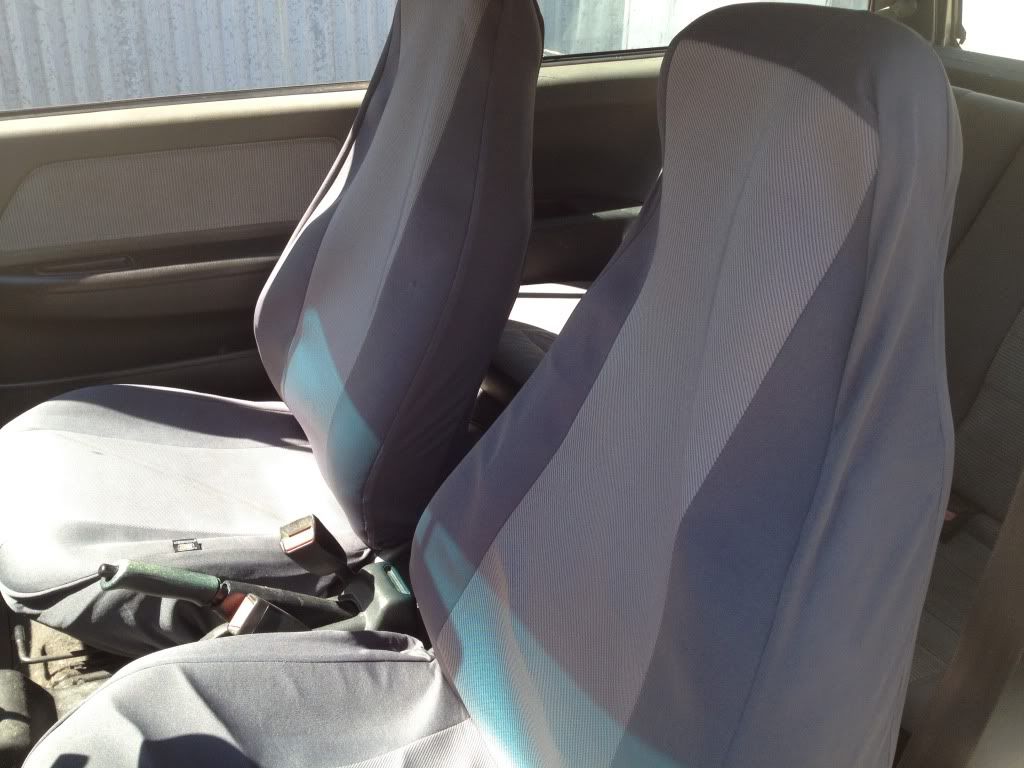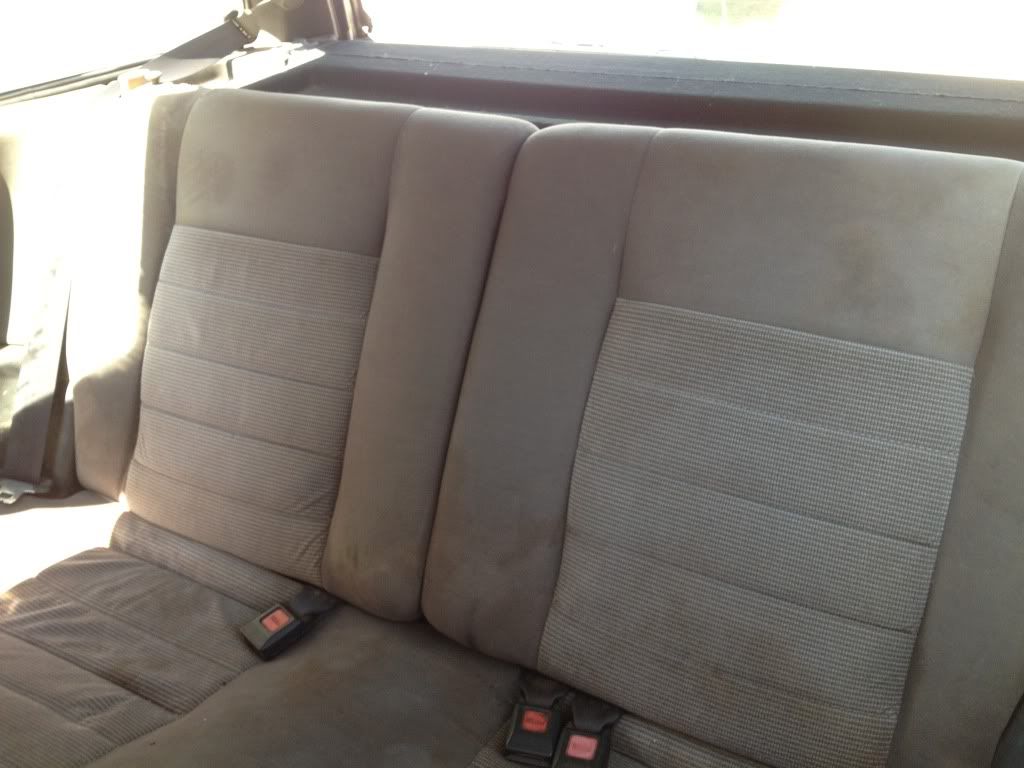 Once I start tackling the list I'll post pics of the progress.
Update: 4/20/12
Came home for the weekend and decided to clean the engine. She was caked with about 12 years of red dirt and grease. I bought some Simple Green and went to town. The belt cover was brown before.
She's not perfectly clean, but she looks a lot better than she did.
Update: 4/25/12
Not much of an update, but still worth posting up:
Someone hit my car today.
At least I was going to replace the doors anyway.
Looks like Honda doesn't make quarter panels anymore. I've heard that pwJDM stuff does't line up well, either. Anybody know a good place to get replacement body parts? Please PM me if you do.
5/3/12
Final update on Yuki.
Unfortunately, she's totaled. I had just gotten to my home town after finishing my semester. I had just come off the highway. On Broadway, a car was being impounded, so everyone was in the left lane. Just after passing that tow truck, I saw traffic start to move and go back to two lanes. As soon as I started to accelerate, I noticed that the Camry in front of me wasn't moving. That's when I slammed on the breaks. Rear ended a Camry. Thankfully, she just needs a new bumper and tire.
R.I.P. Yuki