Here's a breakdown.
Some of the pics are old, so they don't match the current parts list.
1991 Si
[Engine]:
-Stock D16a6 w/ non-grinding Si trans
-Exedy clutch
-Thermal Research cat back exhaust
-Stainless generic header w/down pipe
[Exterior]:
-VIS Carbon Fiber ZC "hump" hood
-90/91 Civic Wagon bumper lights
-OEM Stanley Side markers
-90/91 EDM tail lights w/rear fog and switch
-OEM antenna delete plate
-OEM Crx sun roof visor
-OEM splash guard set
-88/89 front bumper w/OEM lip
[Suspension/Wheels]:
-Integra "LS Mesh" wheels or 94/95 GSR wheels in black.
-Stock springs/shocks
-Neuspeed Front upper strut bar
-Explicit speed solid rear upper strut bar
-Explicit speed lower rear tie bar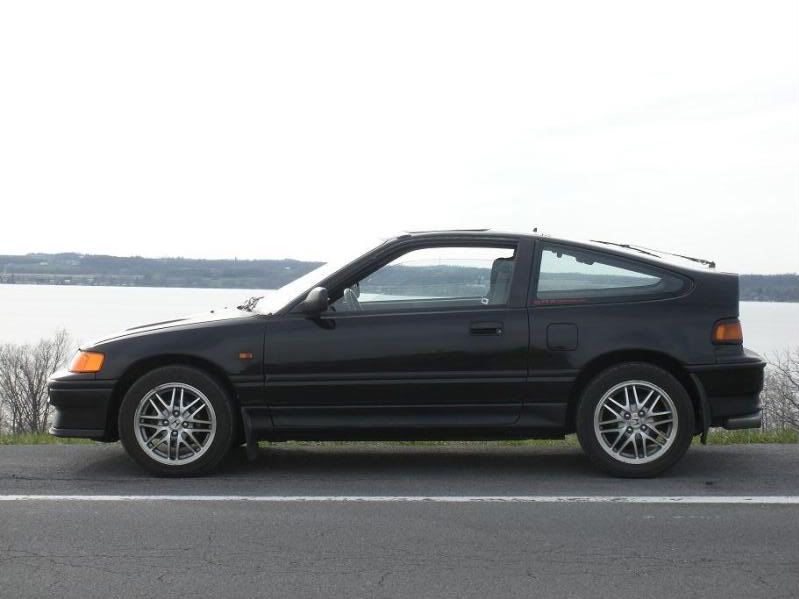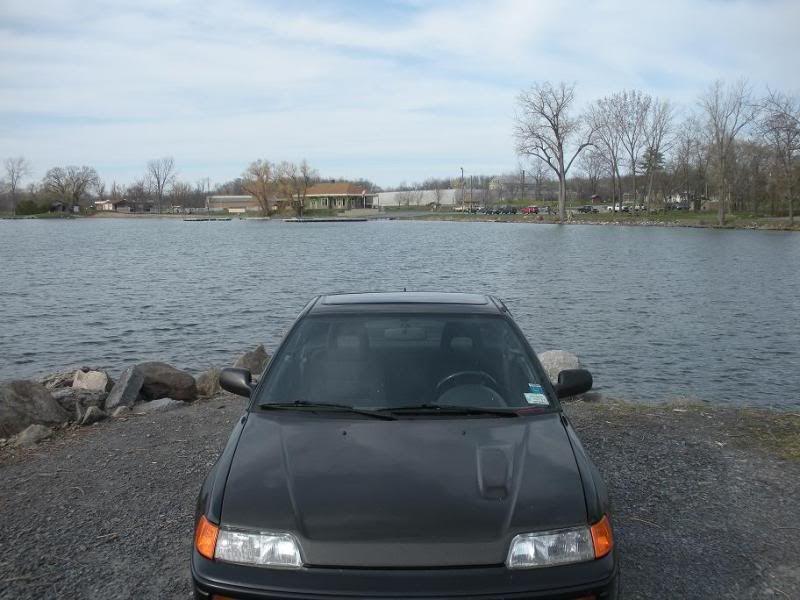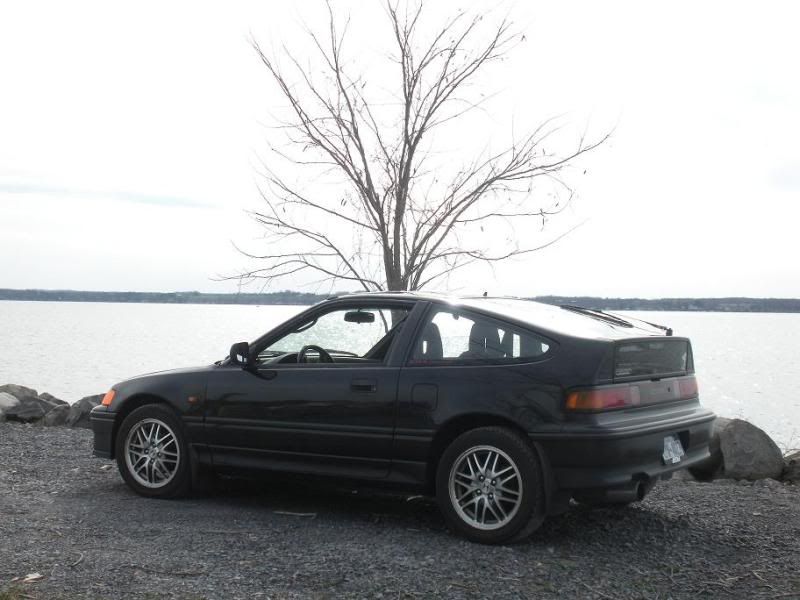 [Interior]:
-Mint 90/91 Si seats
-DIY Amber gauge cluster
-PasswordJDM red stitch shift boot
-OEM EP3 (02-05 Si) red stitch shift knob
-OEM Driving light switch
-96-00 Civic armrest w/lid wrapped with matching seat fabric
-Momo wheel
-OEM 92-95 Civic Coupe mats
-EDM chrome window cranks
-Hybrid cluster (USDM cluster w/EDM 1.6i-16v tach, 7200 red line)
[Sounds]:
-OEM Honda Cd player from 2000 S2K
-Alpine 6.5 two ways (Front)
-Rockford 6.5 two ways (Rear)
Can post more current pics later.