I've been a member of this wonderful site for a few months now and always drooled over the rex's I saw on here. I had an '88 DX hatch, but then this happened.
I had just gotten into my home town after my first year at college, too. You can read the full write up on her here:
http://www.civic4g.com/index.php/forum/ ... 17&t=12819
Luckily, someone I new up at school was getting rid of his '90 CRX Si after getting a new job and buying a 2012 Civic Si. After I got back from vacation and received insurance and gift money I bought him! :bounce: He's got the normal wear and tear that you'd expect, but he's also got an after market intake, Espiler exhaust, racing suspension (I bounced on every stretch of imperfect highway), and poly bushings (
). Most importantly, he runs like a dream.
I could prattle on and on about his current condition, but I know how much we love our pictures.. So I'm just going to move on to the few pics I have. :blah: Sorry for the low quality.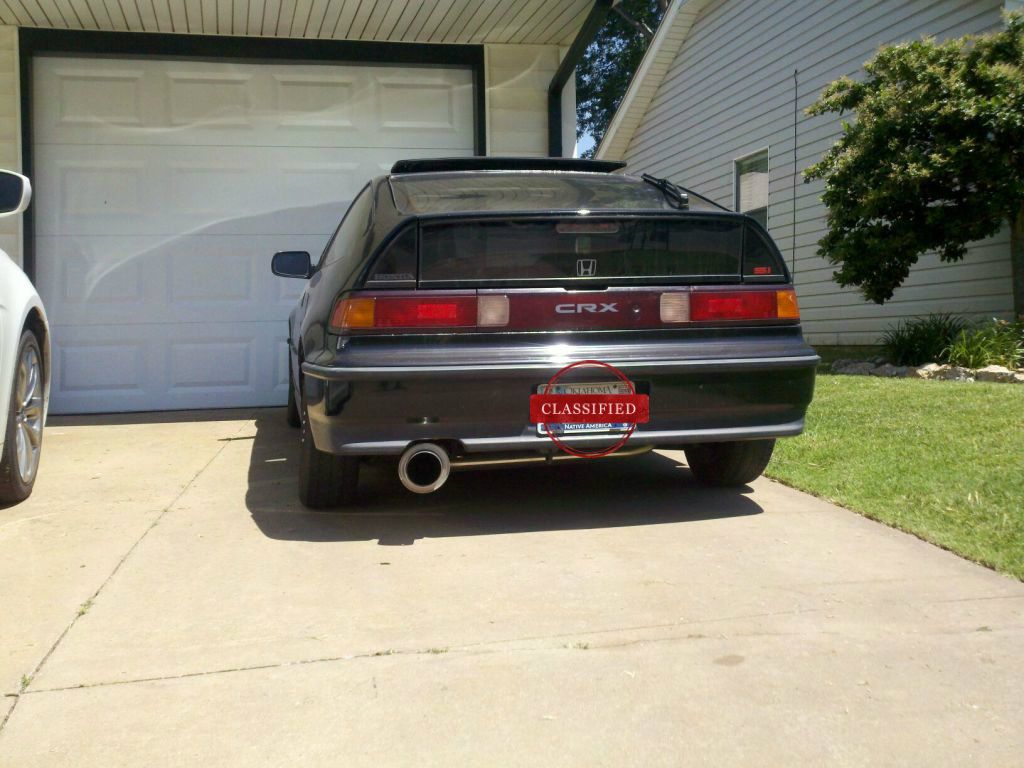 That's all I've got for now. I'm going to get started on cleaning the interior tomorrow. I'll be sure to post more photos.