Whats up guys and girls Im John I had a 88 civic sedan back in High school then an integra but wanted more power so I started buying toyota supras. This last week I started a tear down on my Supra and decided I didnt want to drive my truck the whole time, and wanted to take my time so I bought a 88 honda civic hatch. Fun little car 30+ mpg and paid 700 bucks. Well the modding bug has already bit and since Im building my Supra I dont want to put any money really into the civic so looking for cheap upgrades and swap overs from other hondas. My plan at first was just to turn around and sell it when I was done with it but my wife has kind of fallin in love with it, and it would make a good car for her to learn on. Ok on to pics.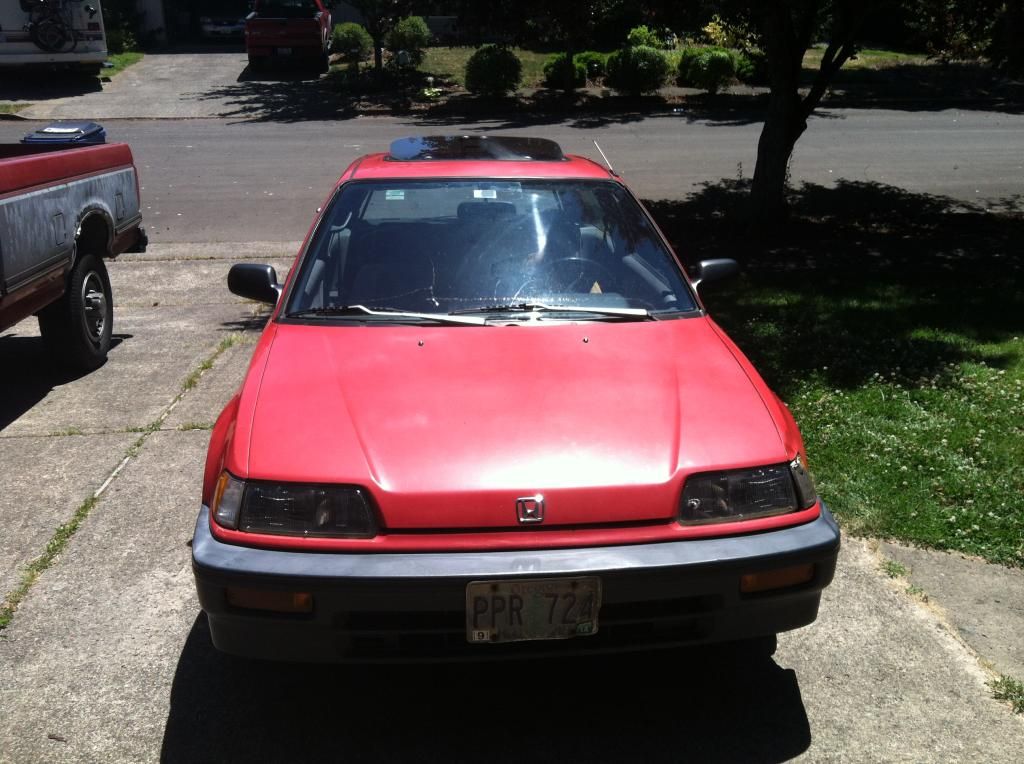 Its a little rough but what the hell price was right. Runs good needs axles tires and a windshield. Hopped on craigslist and traded a guy a shotgun I had 40 bucks in for some bmw bbs bottle cap wheels with new tires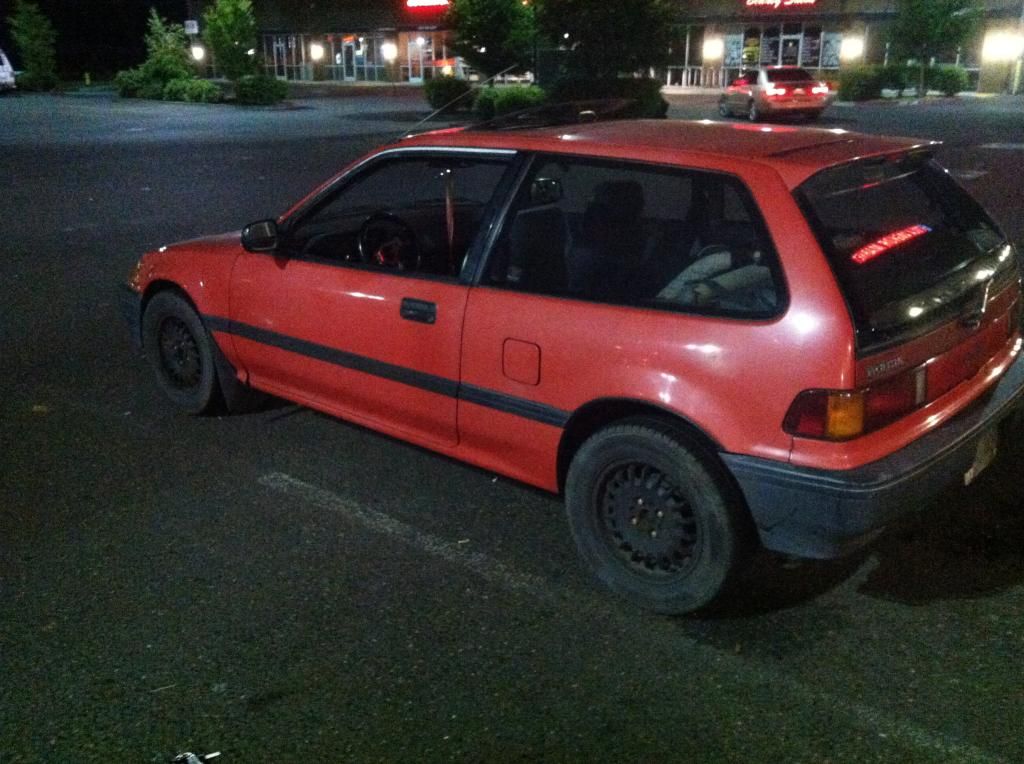 after I threw those on I started going through all my old stuff and whipped up a k&n intake with an old filter I had and some left over 3 inch intercooler piping off the supra and found my old grant wheel ive had sitting around for about 10 years out of my first civic.
Heres one with the wife.
The only pic I have of my old civic headed to the scrapper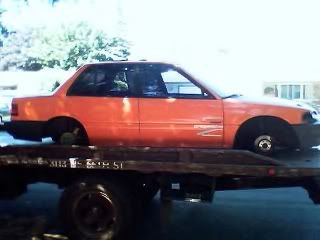 and some pics of my supra cause i love to show her off. 91 Toyota Supra with a 1jz twin turbo swap. Pulling it apart right now to do arp head studs a act 6 puck plutch valve stem seals and bigger injectors.