So I ended up buying this as a fixer upper but found out there was more wrong with it then I was led to believe so it sat at my shop untouched for a couple months
Then I sold my (at the time daily/autocross foxbody and got a Ej in partial trade)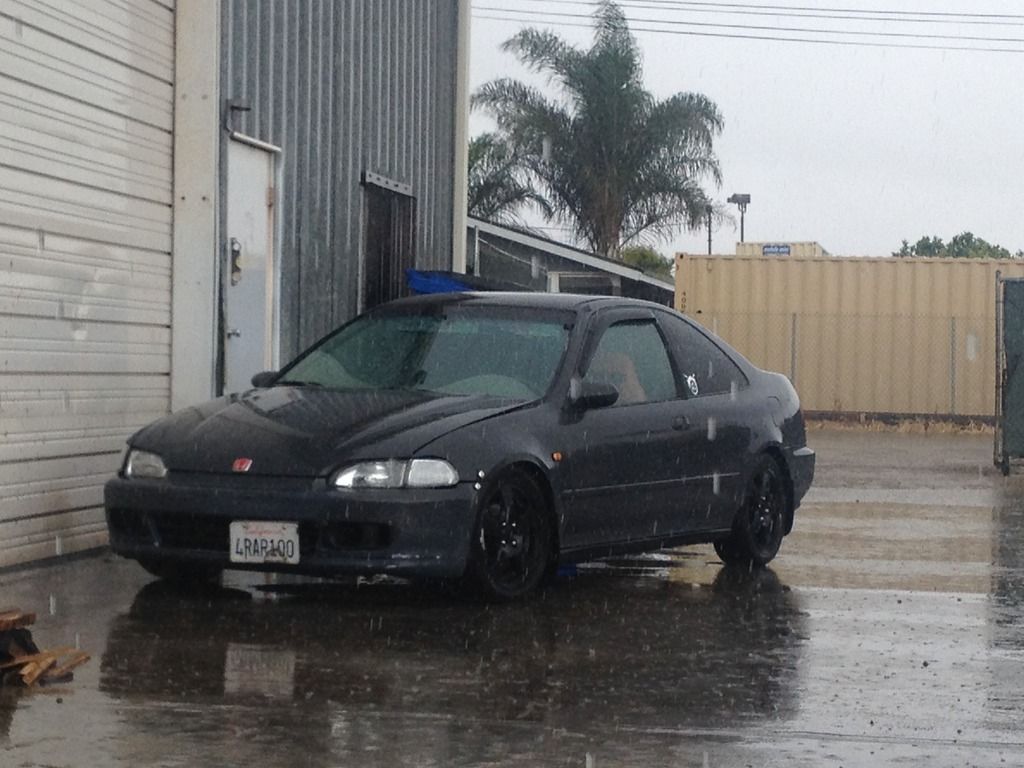 I sold the Ej so now I have some money and a EF just taking up space, so........
I bought a z6 head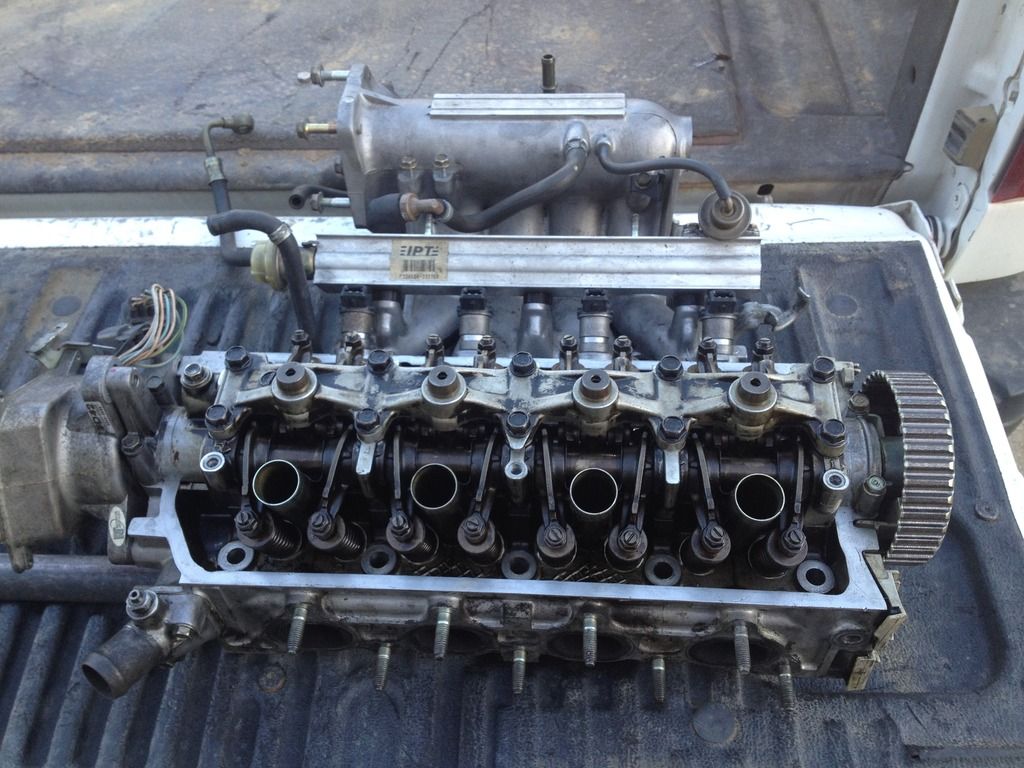 Then I found a valve cover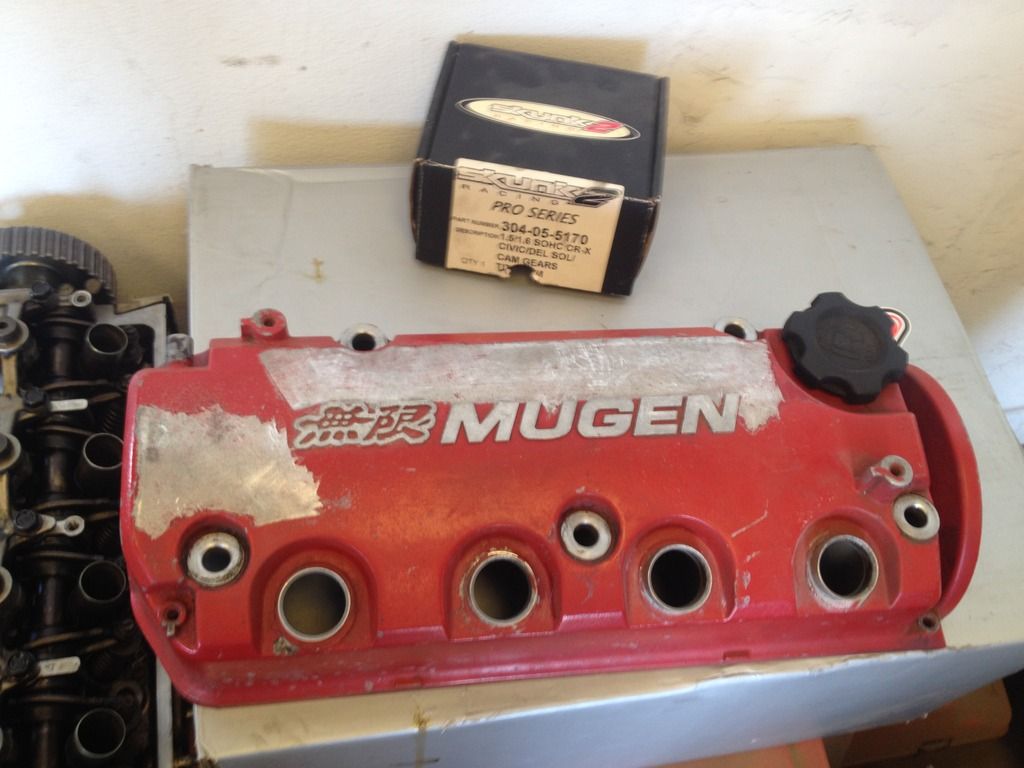 And for some strange reason I got a skunk2 pro series throttle body/intake manifold and adjustable cam gear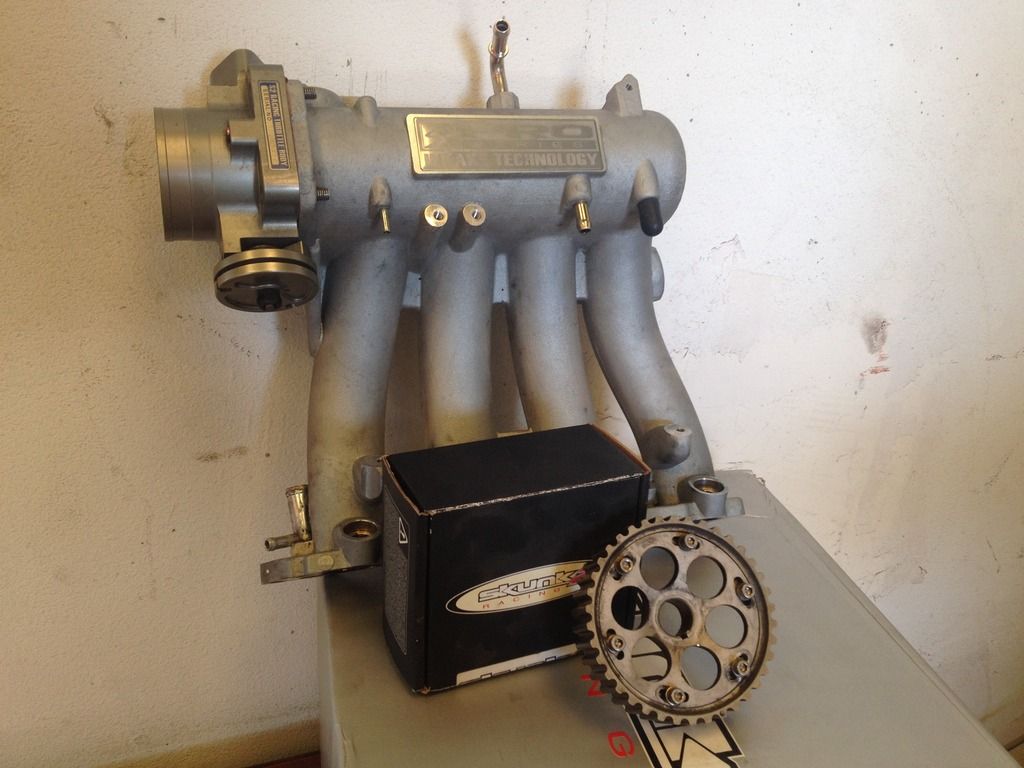 The rear shocks were blown so I replaced them with some fresh Kyb shocks buth then it sat all "stink bugged" so.......
But then I had a slammed ride and no wheels... Which led to these str 15x7.5 zero offsets
Ohh so pretty!! But then the wheels didn't quite fit and without flares they wouldn't really work :/
Just then I got bit by the skunk2 bug and ordered a front and rear camber set
While I was at it I bought some bucket seats but really wanted to keep the stock Si seats but my driver side was really broke up
But where there's a will there's a way! So I tore the seat apart welded it up and plated the main stress points and threw her back in!
I also started getting ready for my trans/mini-me swap today so we'll see how that goes
So I decided to just swap the trans for now so I could test it before I tear the engine apart so it wouldn't be a buzz kill down the road.
I also installed a mishimoto radiator and my dc 4-2-1 once peice header, then while I was at it I got some new 195/50/15 for the front so all the tires would be the same size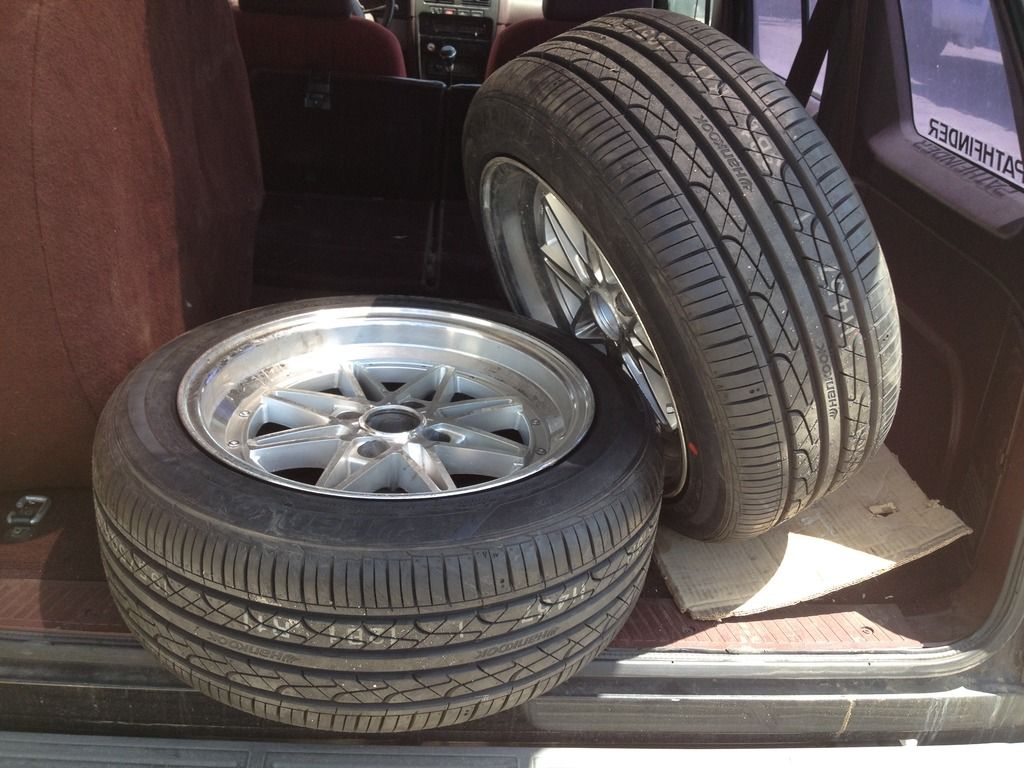 Then I installed the front and rear camber kits and fraught off the temptation of maxing them out
Now it was time for a test drive to see how the suspension would settle/ check for rubbing/ and check the gears in the trans (I need to cut of the ghetto exhaust tip still)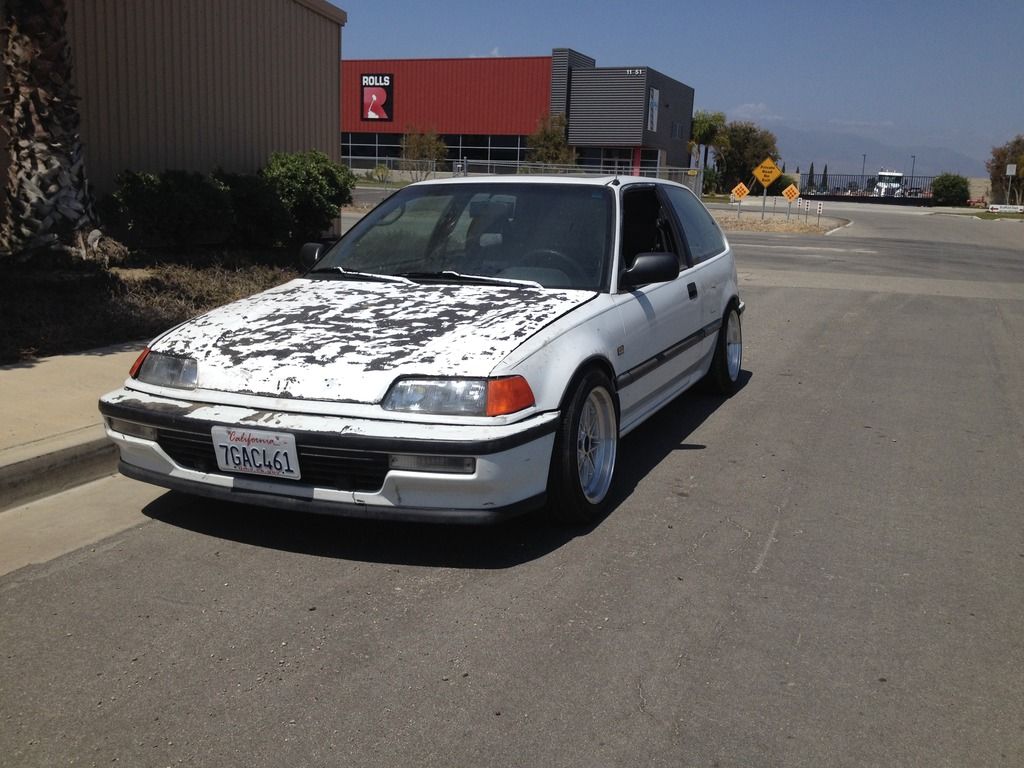 A little photo op on the test drive lol it needs to be leveled out as it's slightly lower in the rear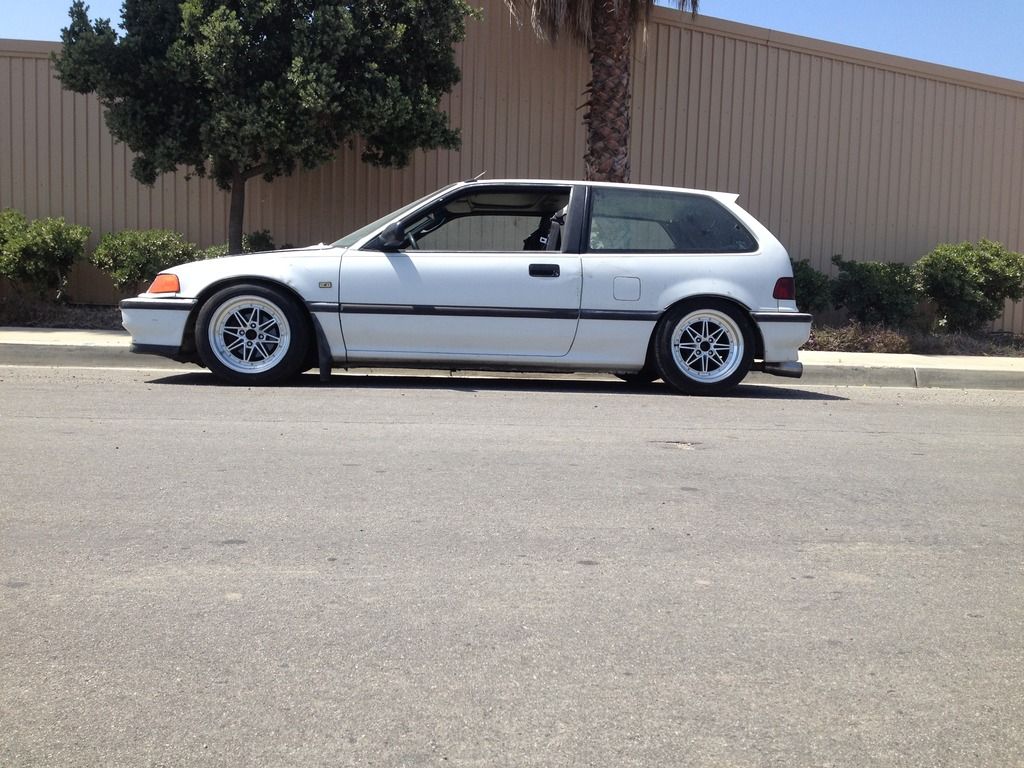 UPDATE 6-23-15
So a lot has happened since my last update. I'll tell the story with pictures
First off I got everything I needed for the vtec obd1 swap from rywire
Then I set about pulling the head and trying to get the main pulley off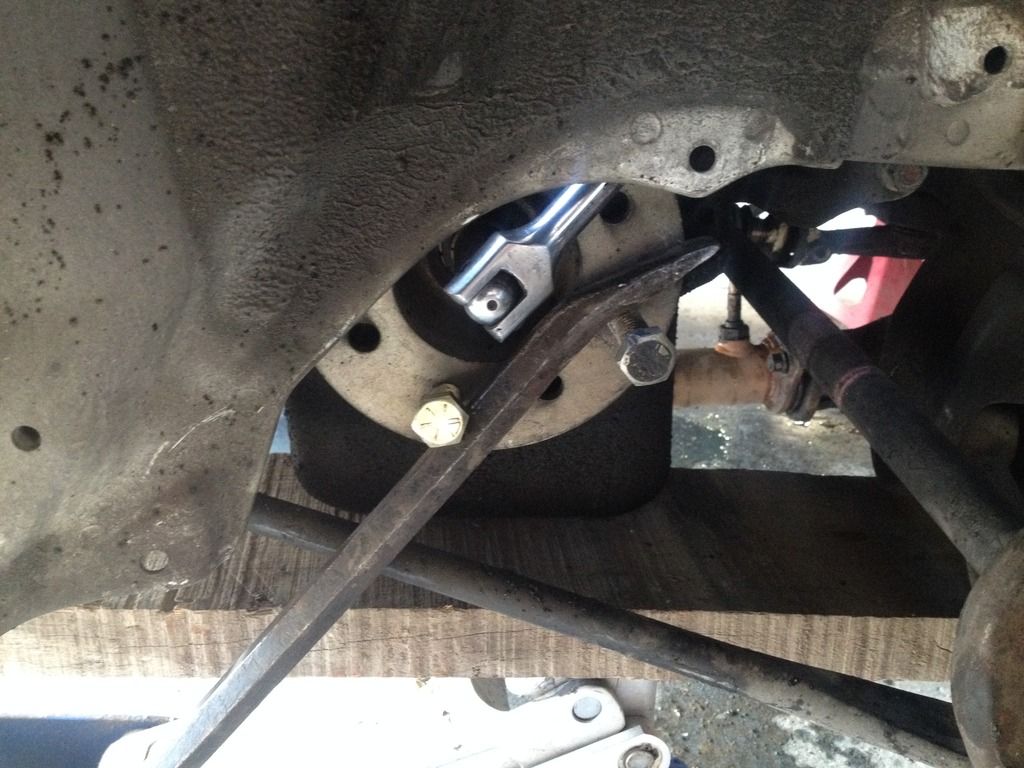 The old head had lots of carbon build up and the bottom end ended up looking just as bad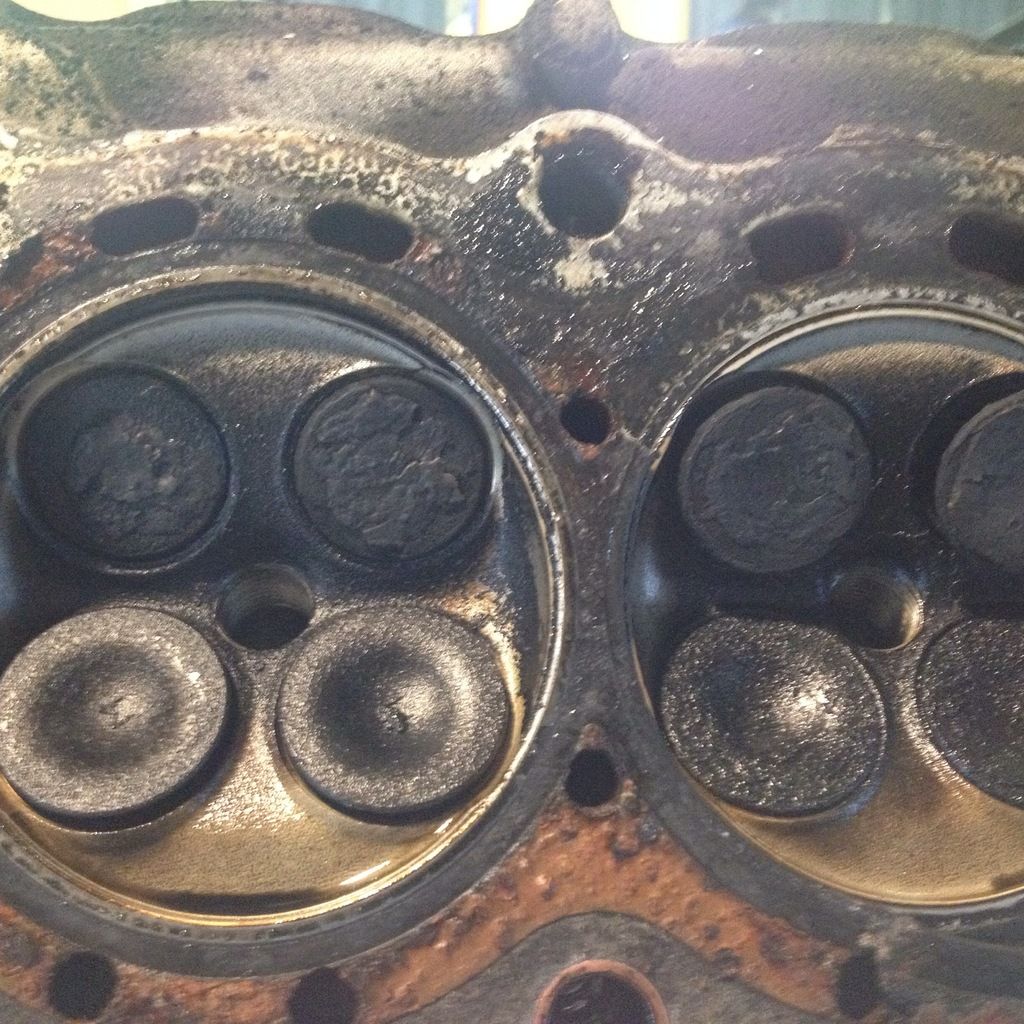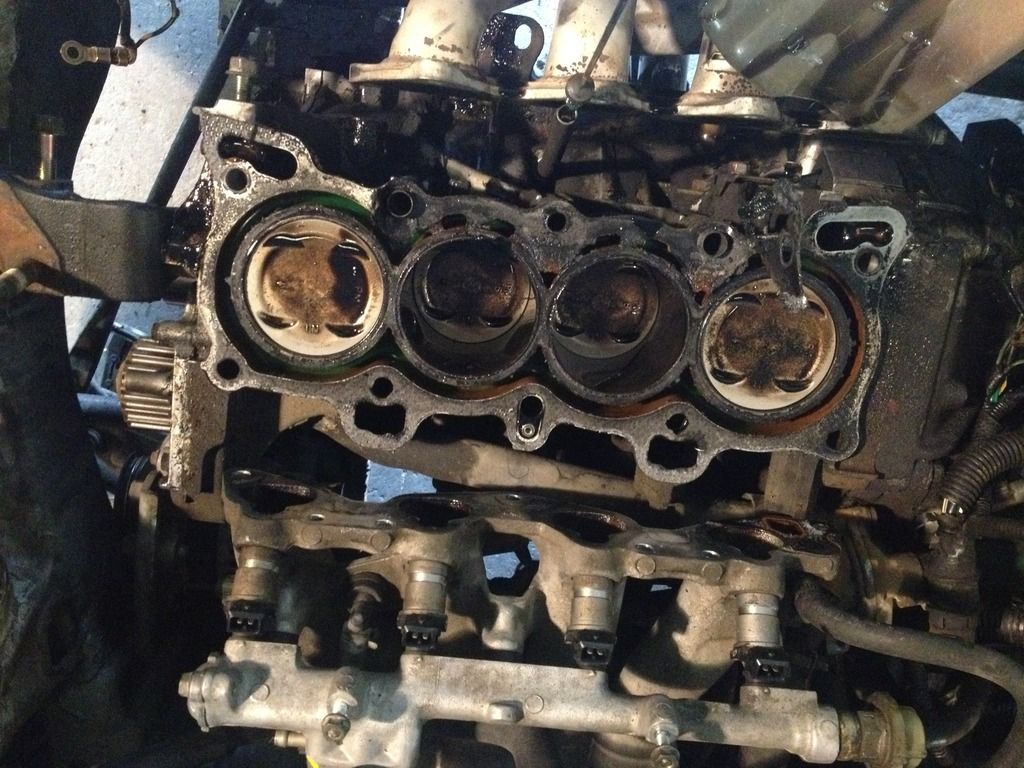 But my co-worker had a d16z6 in his auto Eg sedan so I traded him my skunk2 intake and wheels for his engine and set about pulling my old one out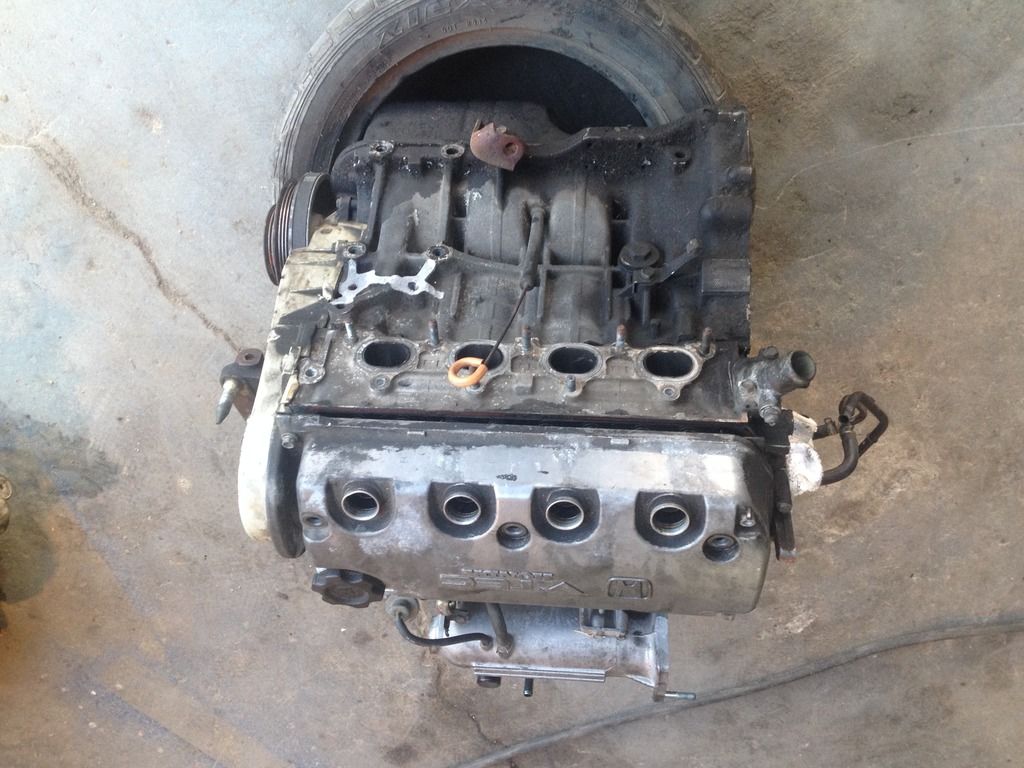 Then I figured I pull the carpet/sound deadening and clean it up while I was at it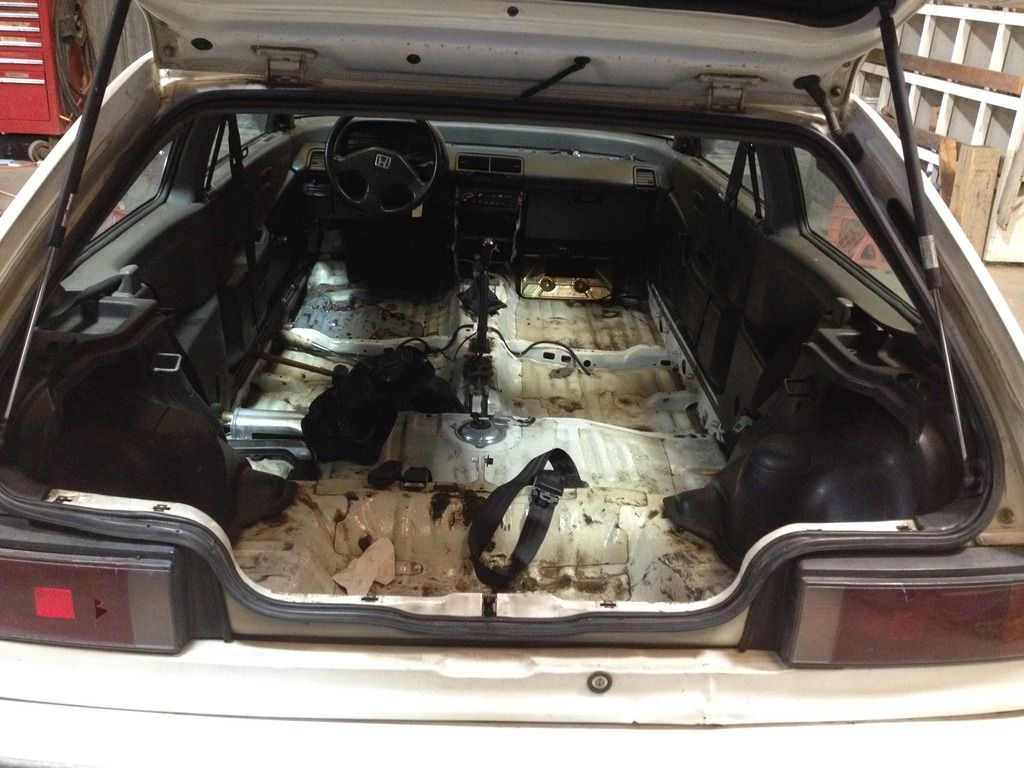 While I was pulling the engine I noticed the subframe was cracked so I welded the crack and then plated over it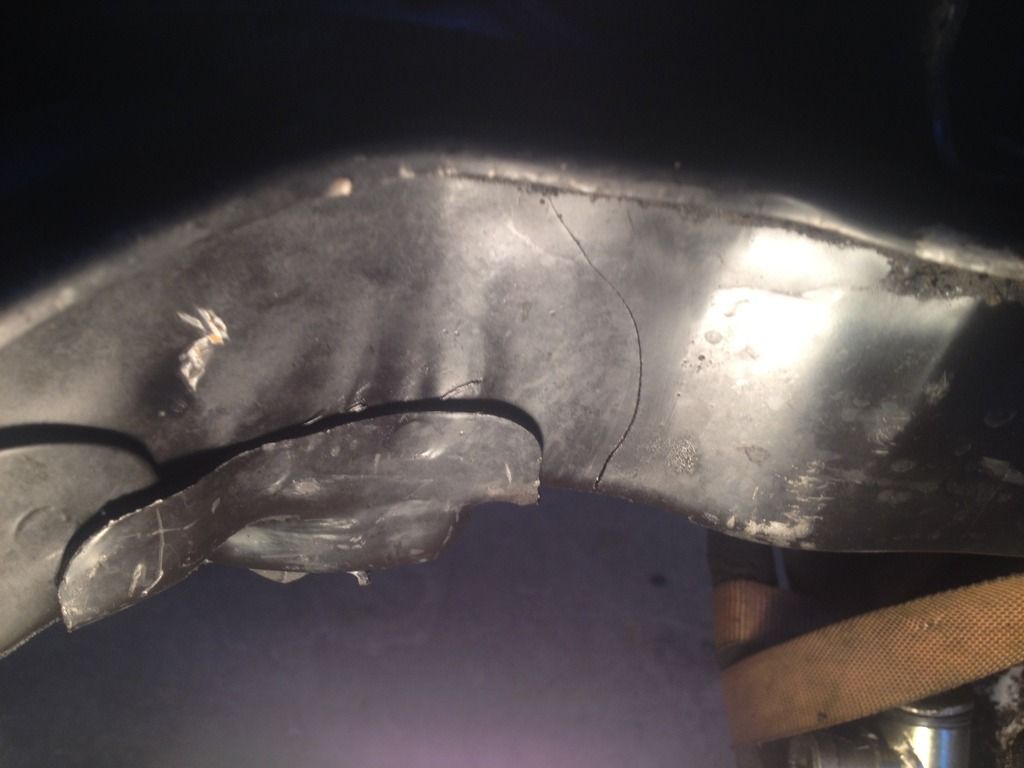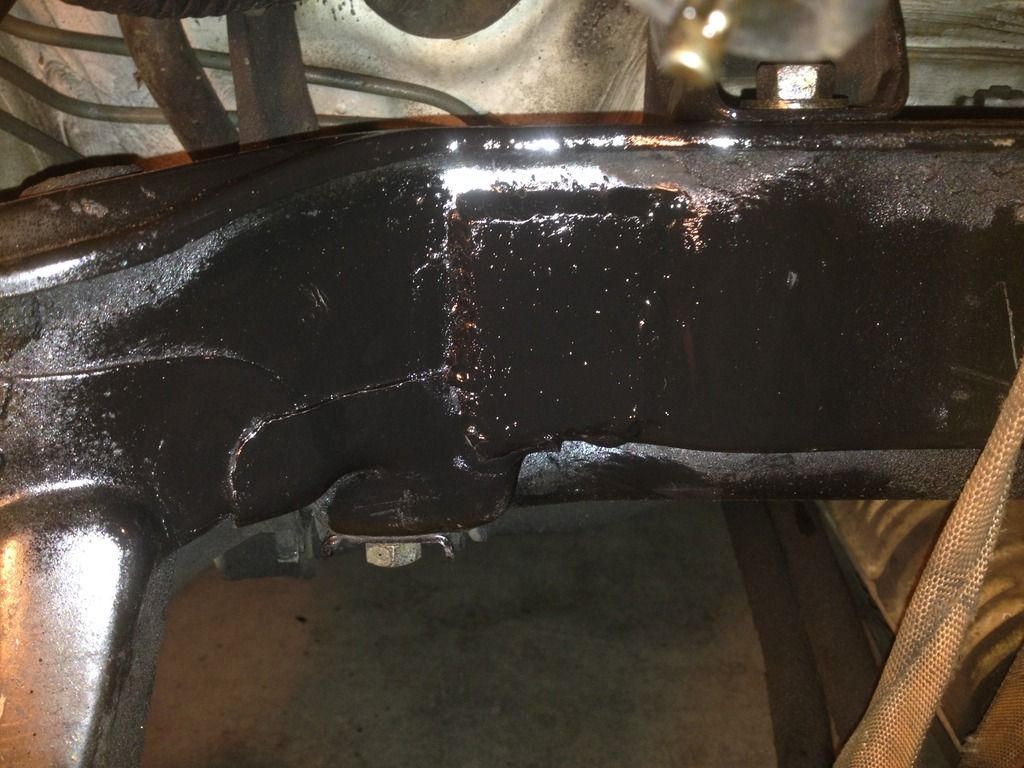 Got all the deadening out (18lbs)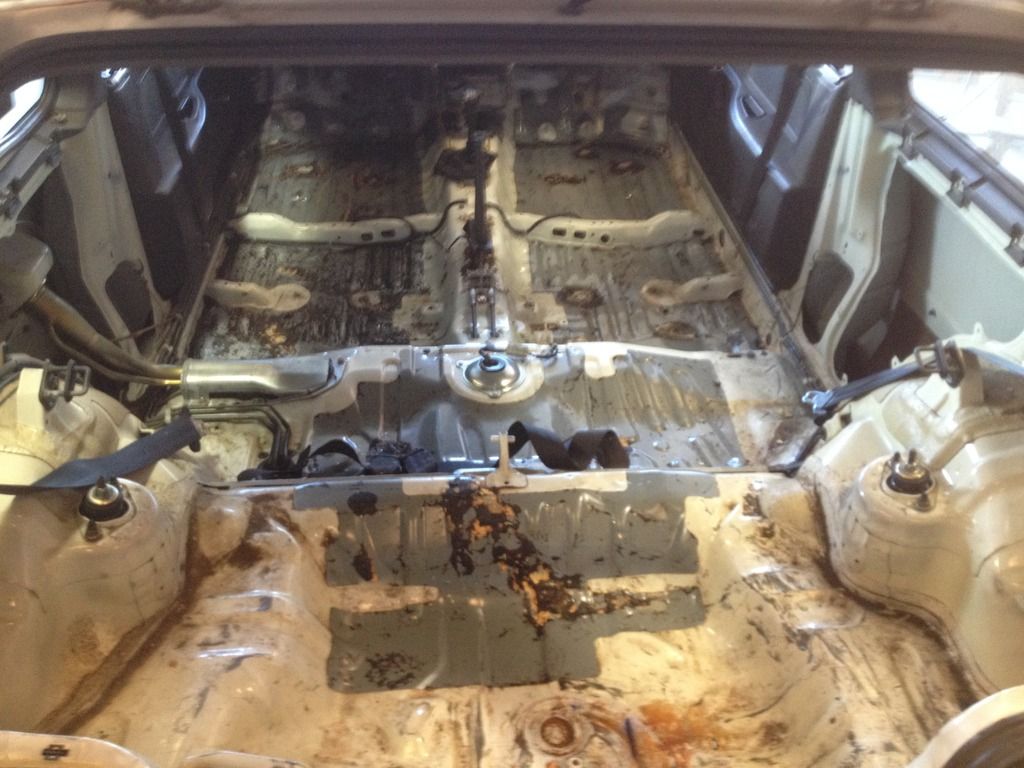 And then things went south fast. Had to drill/heli coil front engine mount, 2 exhaust studs, and 2 valve cover bolts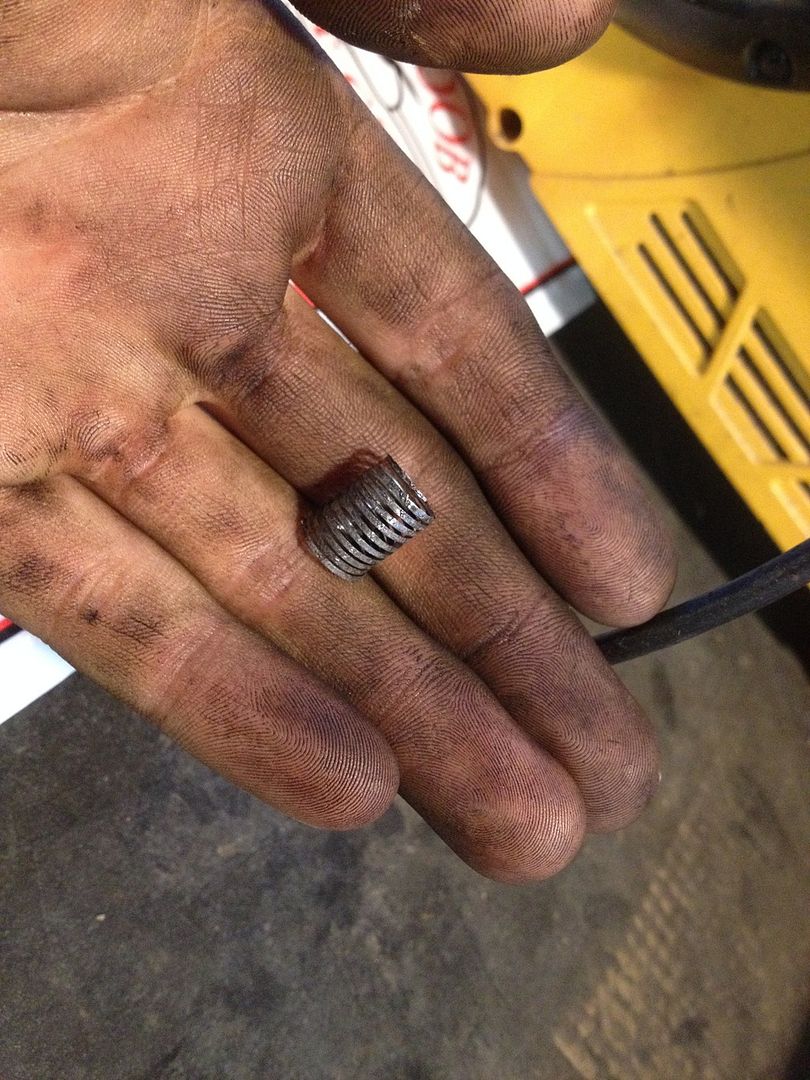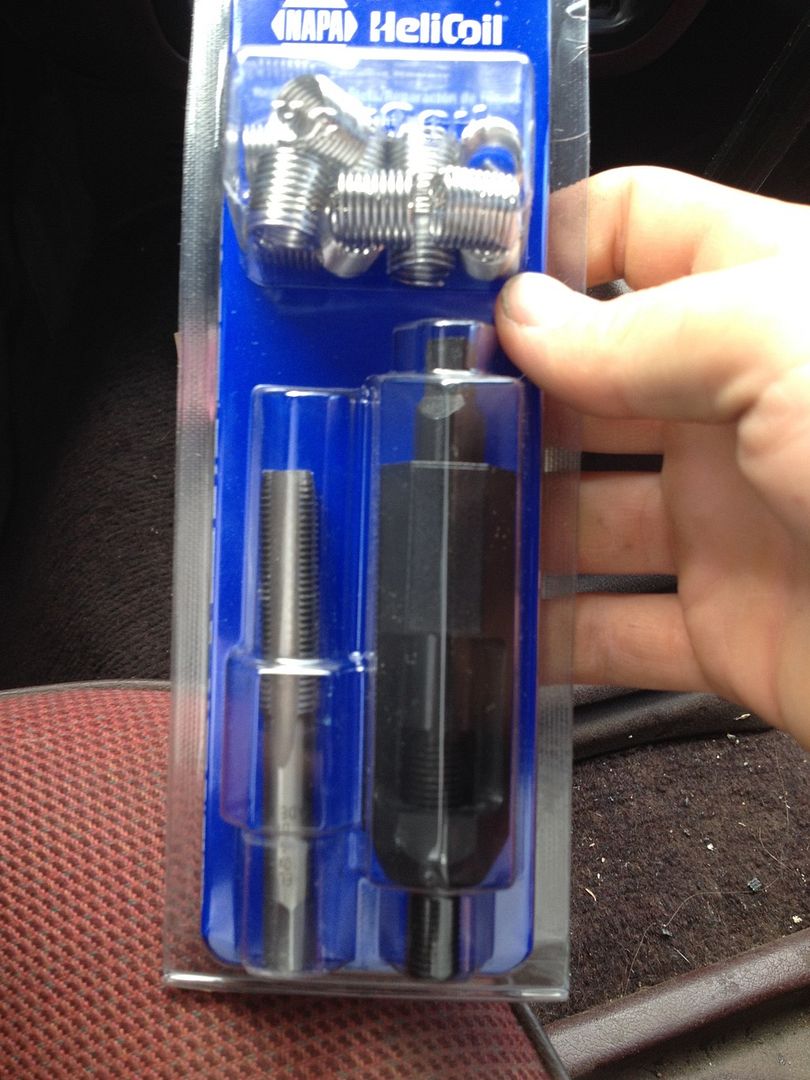 And yes they were 3 different sizes so I had to buy 3 different kits at $50-$60-$80 bucks a pop! Then I got the interior cleaned up/painted and put back in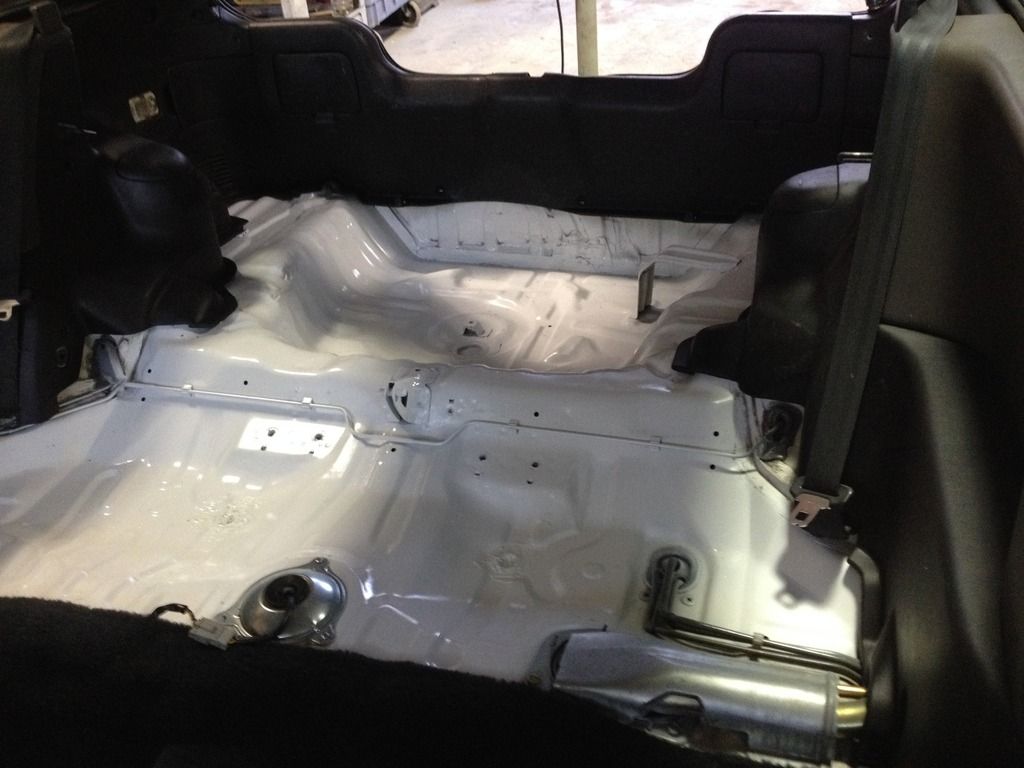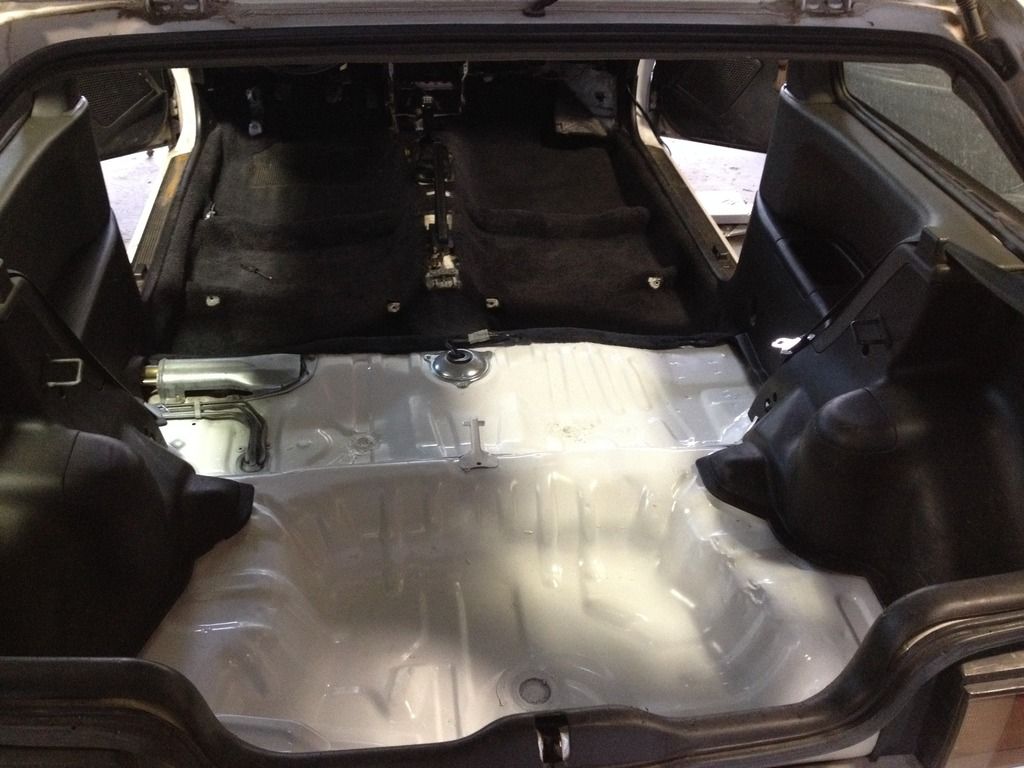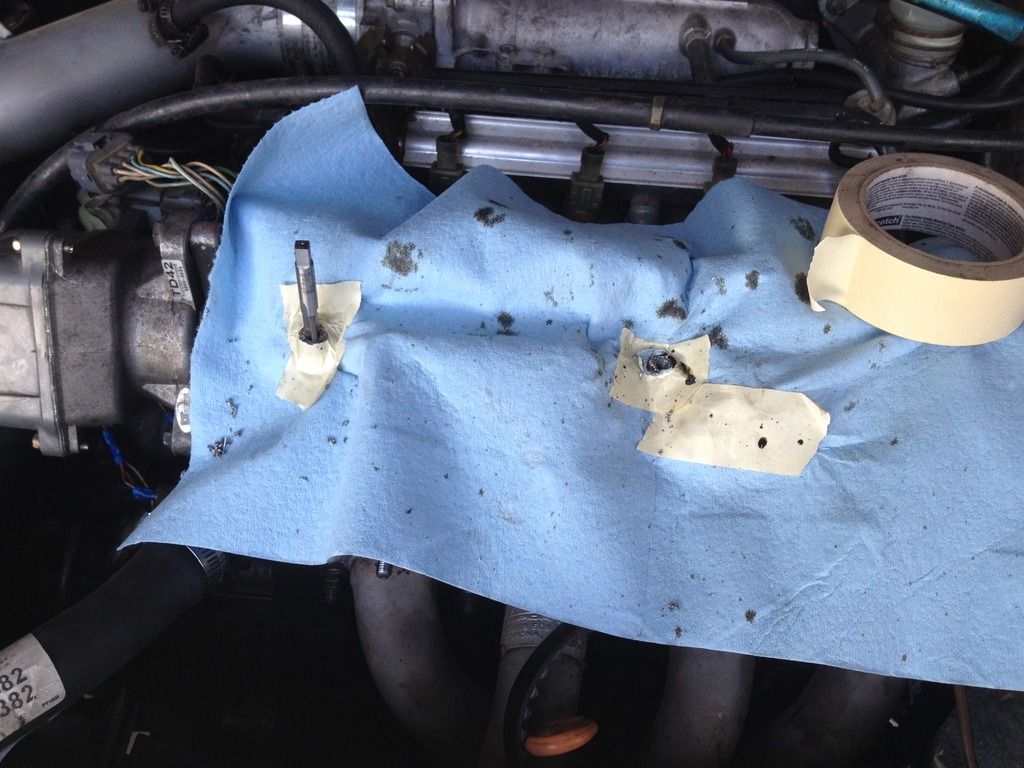 Got a new flywheel/clutch kit installed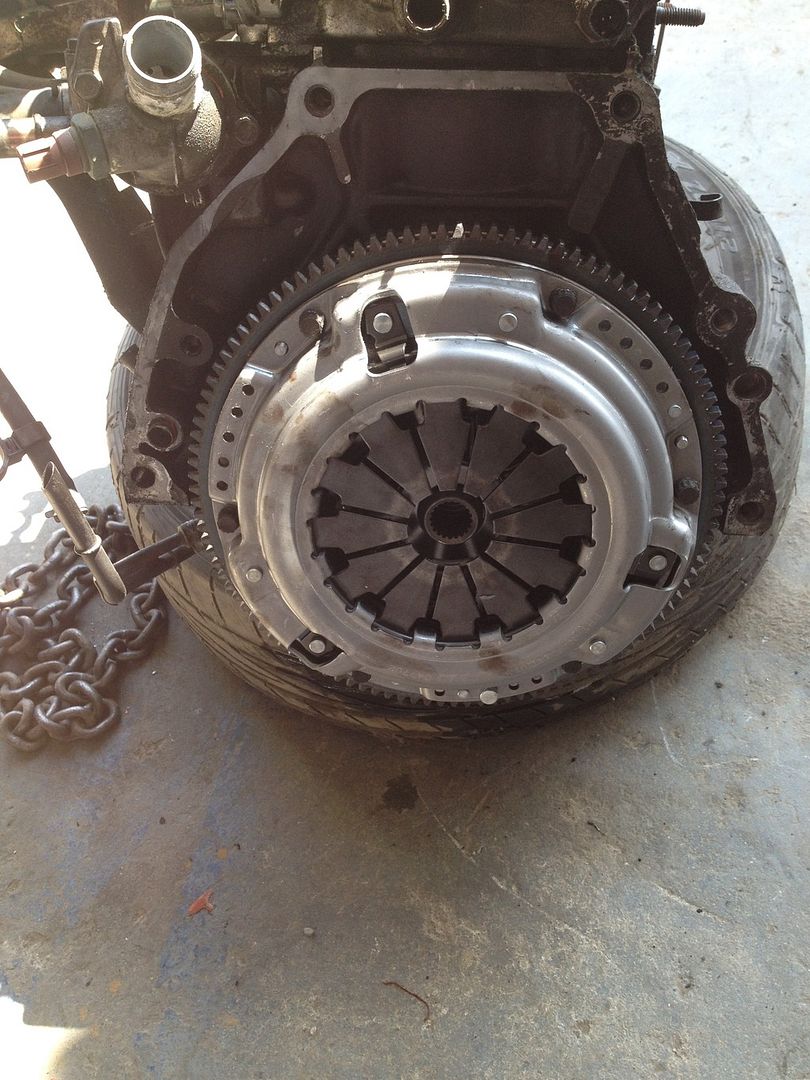 Installed the engine drove it down the street and the "new" water pump the PO installed started pissing water out of the weep hole! So new pump goes on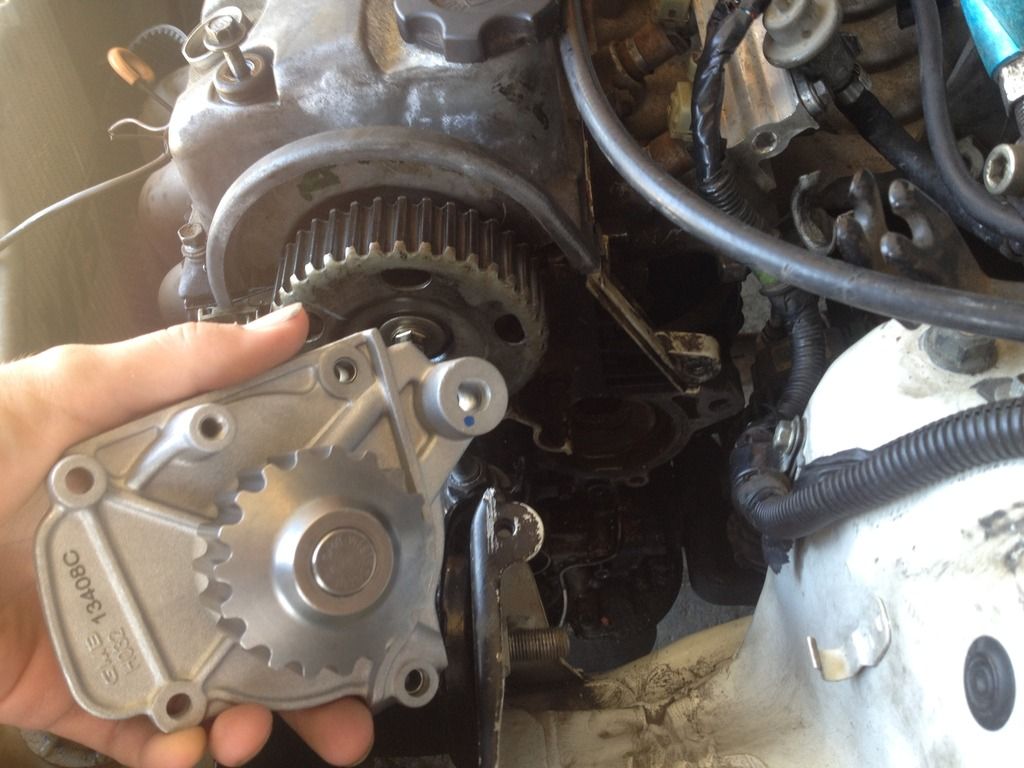 Then I got some wheels and tires installed
Missed the white on white so I dipped the wheels and my buddy with the Crx lent me his hood since he went carbon fiber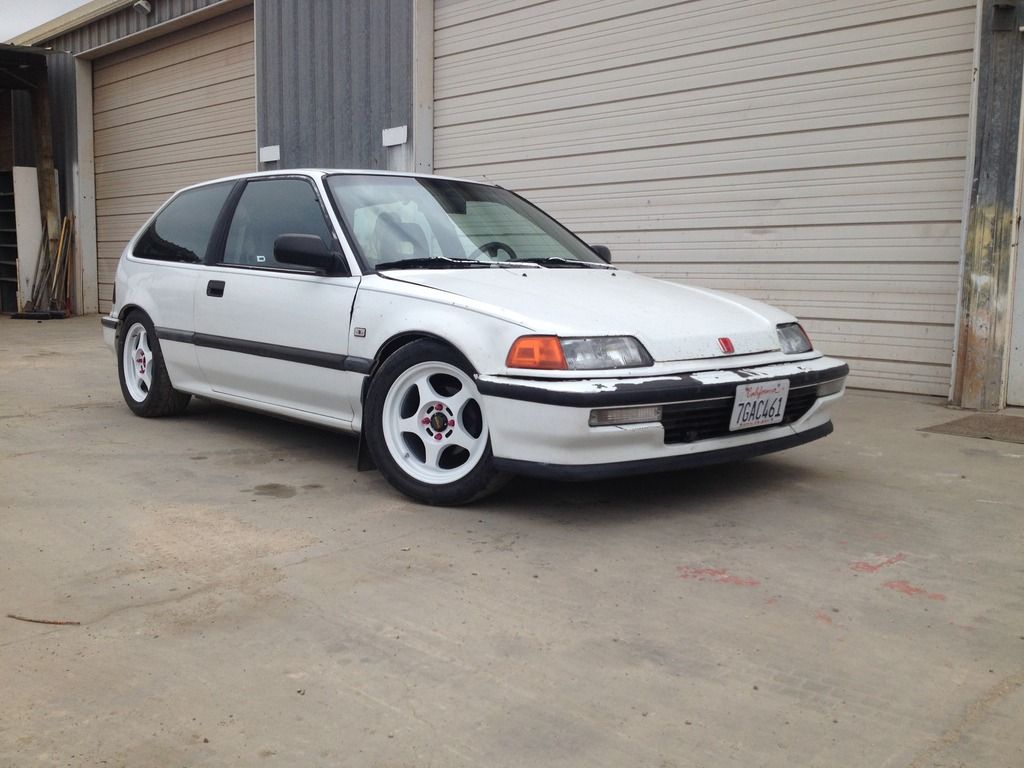 Cleaned up the hood and bumper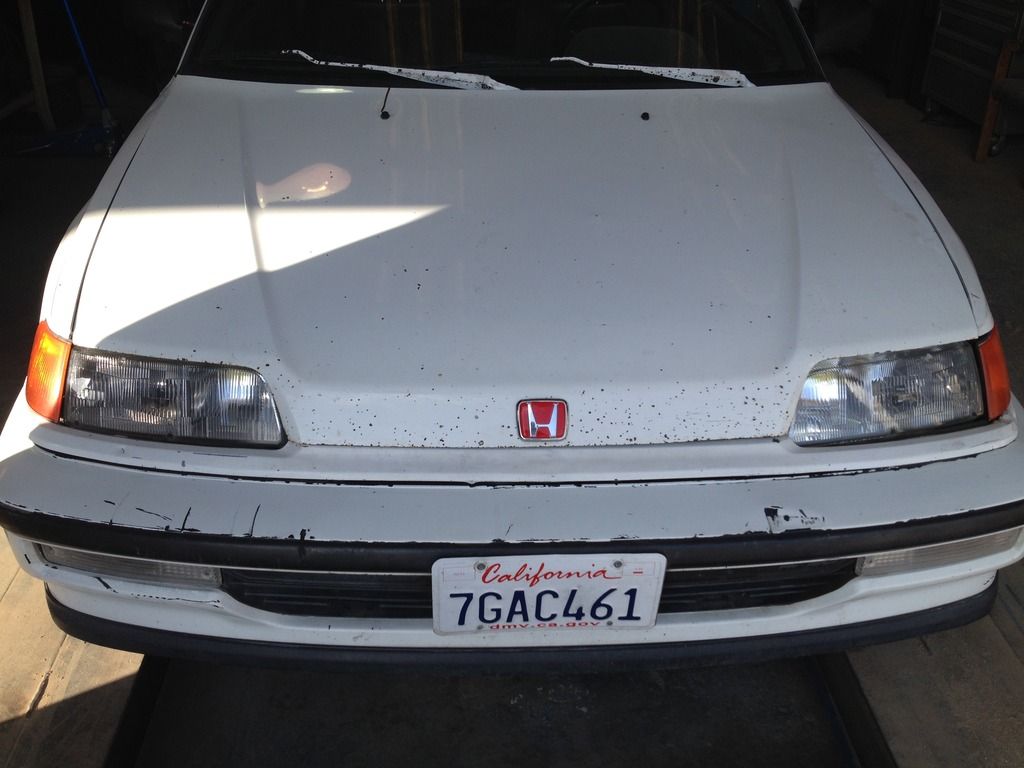 Then I paint matched the valve cover and sparco wheel I got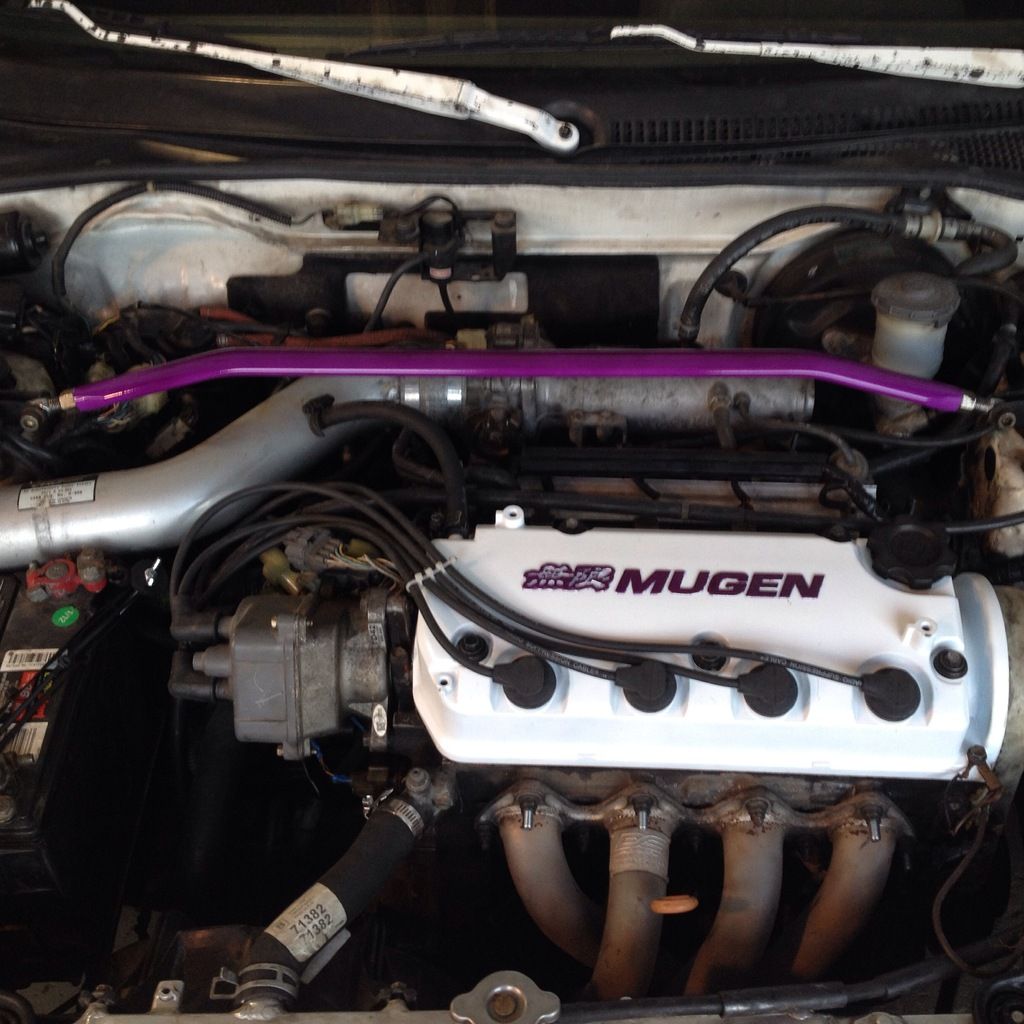 Then I did a little exhaust.... But that's pretty much it, the engine is going through about a quart of oil a day so I need another engine or rebuild one of the other engines I have :/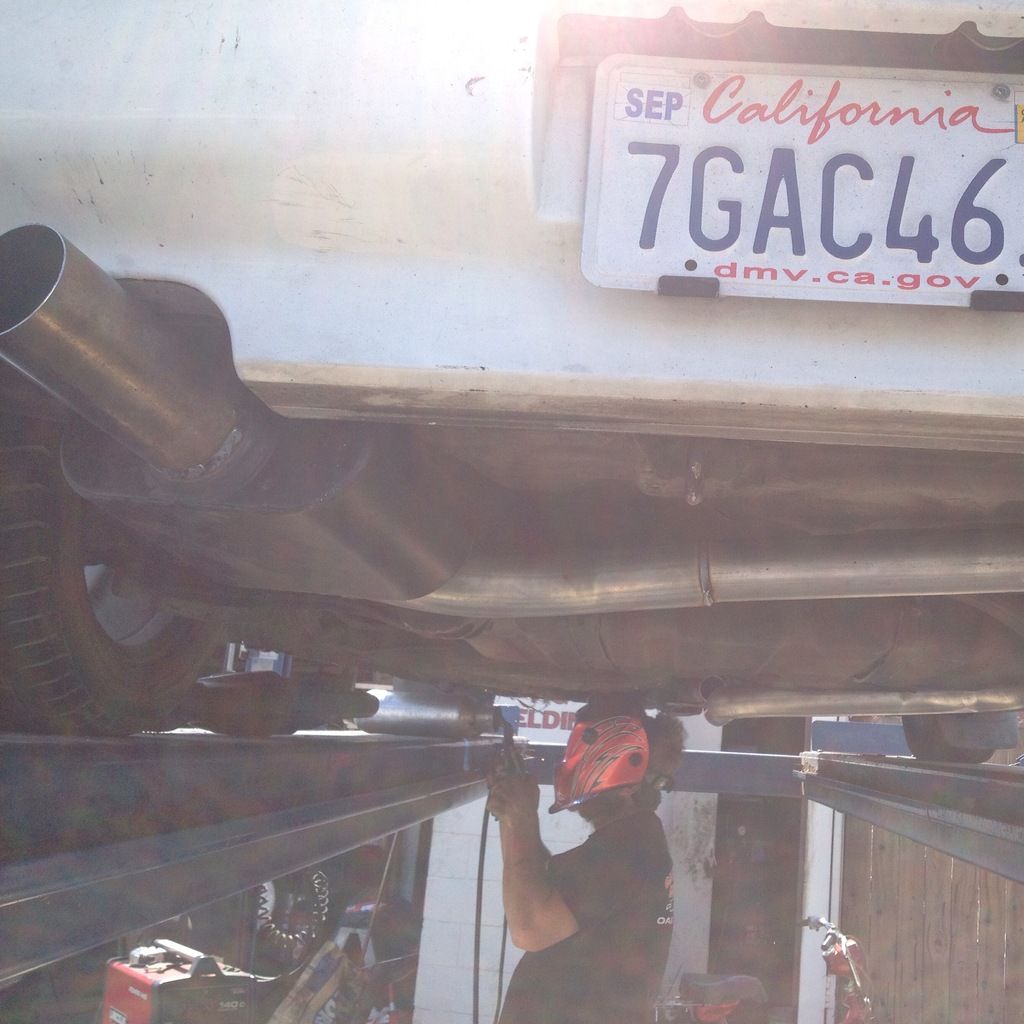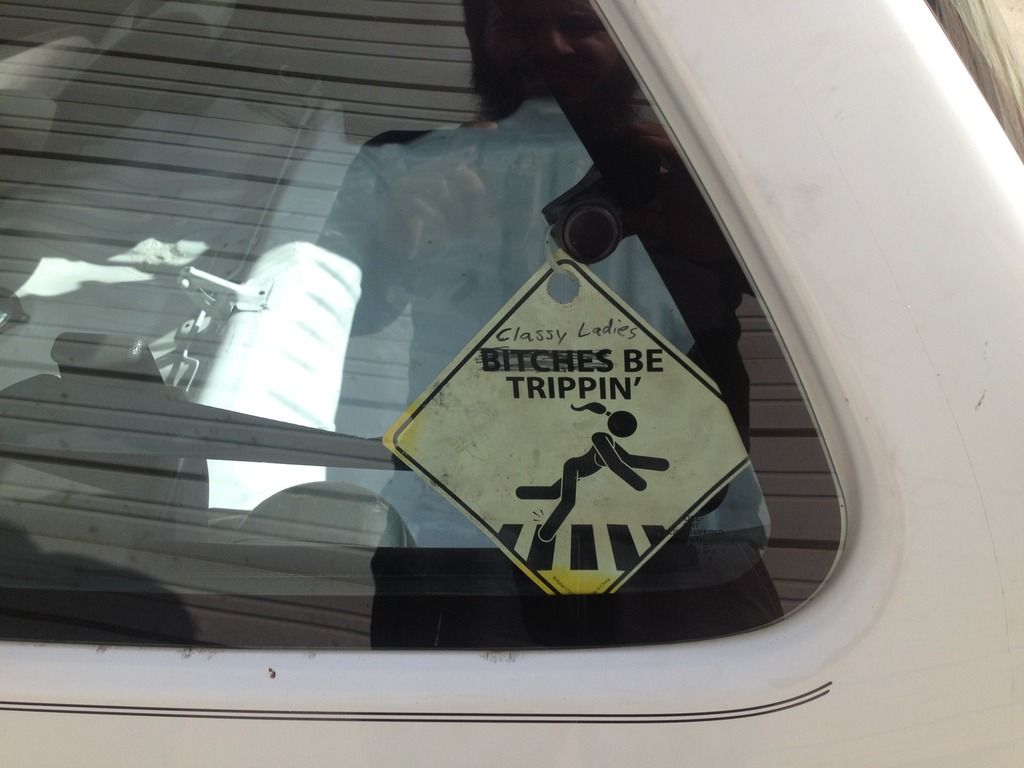 I decided to leave the back seats out for now cus I liked the way it looks, will update again when I have more to add
As some of you may know, I like doing trade work. I happened to have bought some stuff as well. Let start with a couple teaser pics though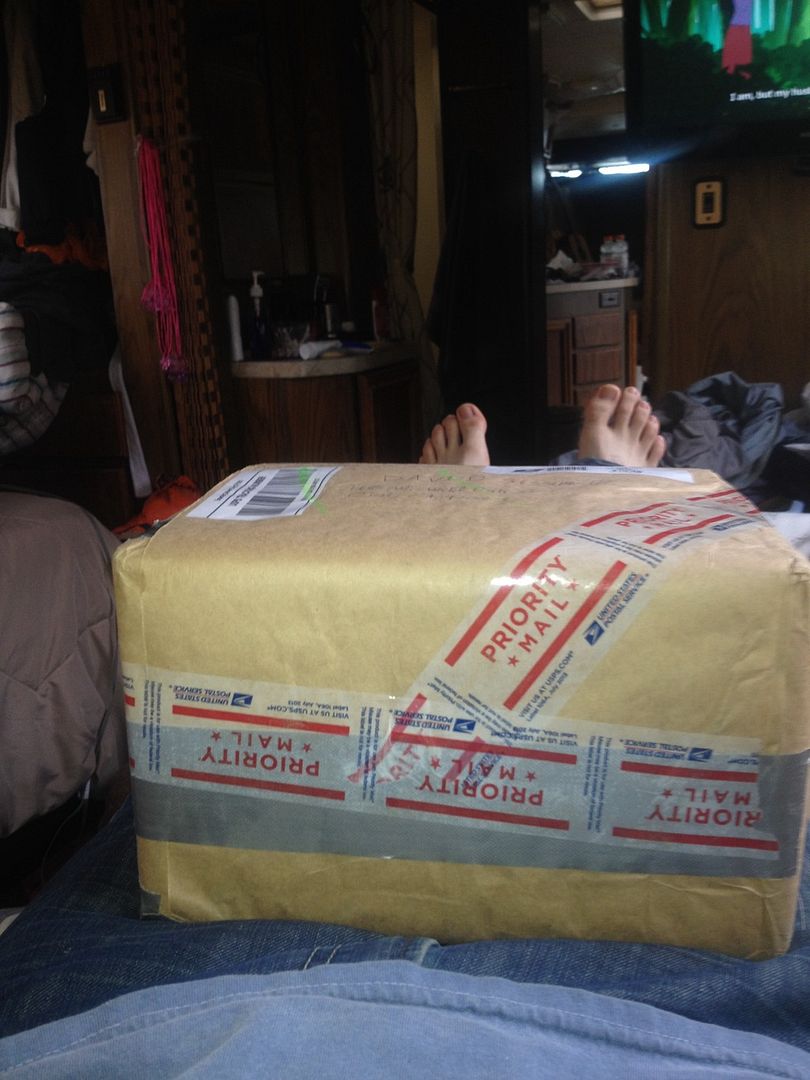 Wow a box.... Yes.... But what's inside?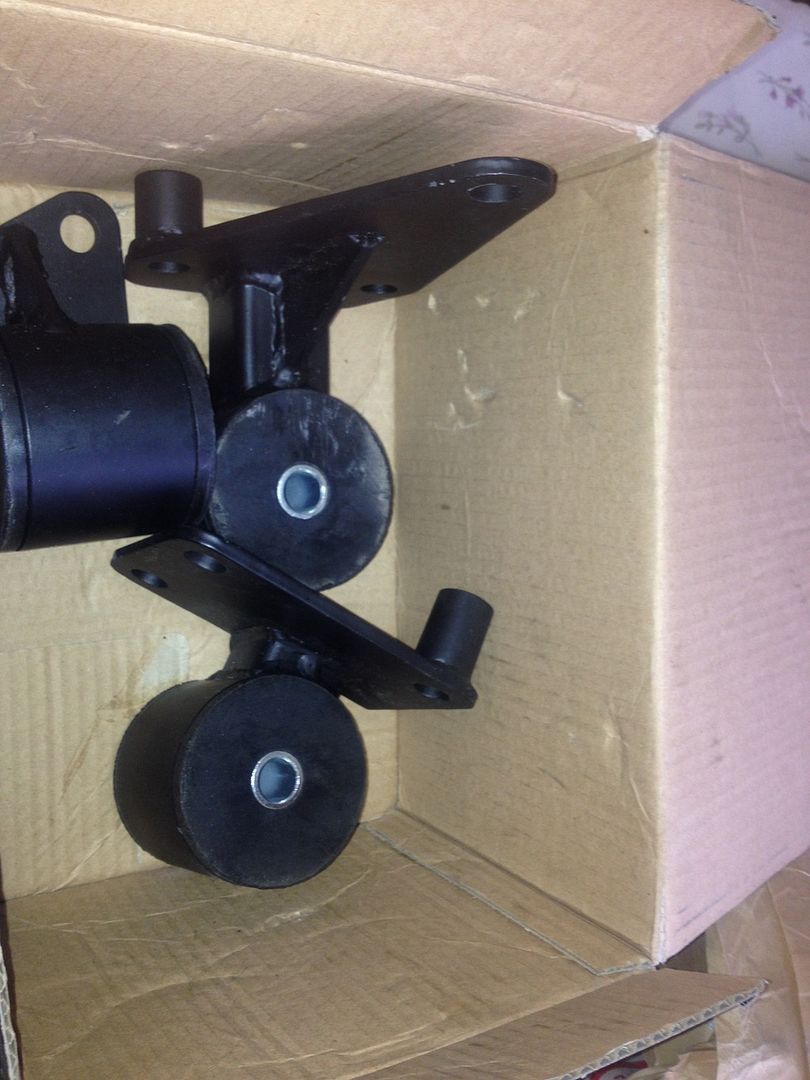 Oooooh but for what?...... (Some of you may already know by looking at them though lol)
But let's stop there so I can tell you a story, around September of last year I did a 5th wheel hitch and some welding in trade for a motorcycle that had been dropped, in January I traded said motorcycle for a 94 v6 2wd 5spd Nissan pathfinder, here's a pic
The car served me well..... But then..... A ..... Trade came about. A trade....
BEHOLD..... My trade Of EPIC EPICNESS!!!!!!!
Obd0 b16a engine with all the fixens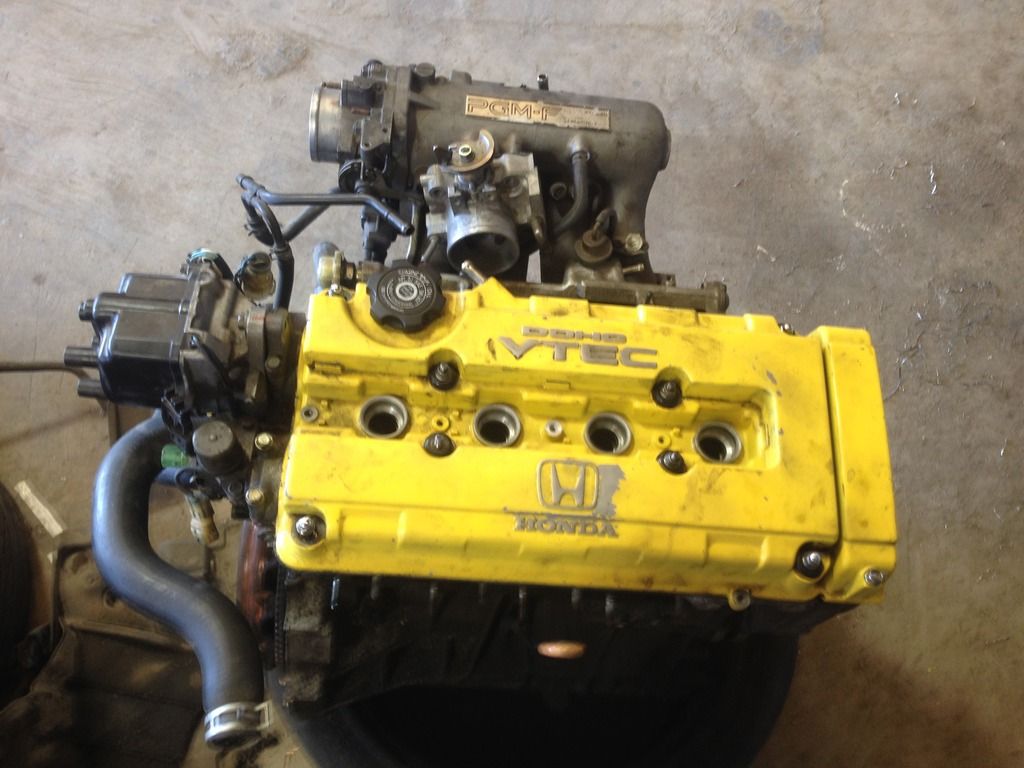 Rebuilt trans with warranty
Obd0 b16a ecu/shifter/.... Other junk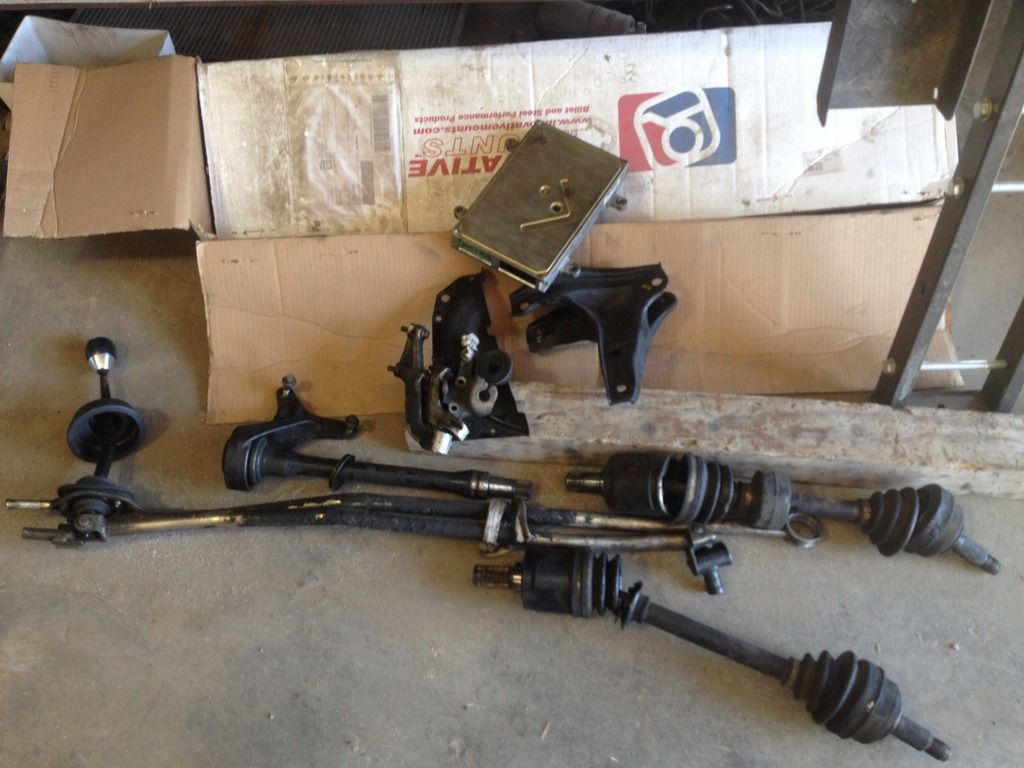 And that's not all, I'm also receiving a rear disc conversion as well, all in trade for the pathfinder that I got in trade for a dropped motorcycle that I got in trade for about $500 worth of work
so do you guys think I did good? Lol
I'm also gonna be selling my current 22' bend pak 4 post lift to try and get a smaller 2 post lift, this ones for working on 12k lbs trucks not little imports so we'll see how much I can get for it (fingers crossed)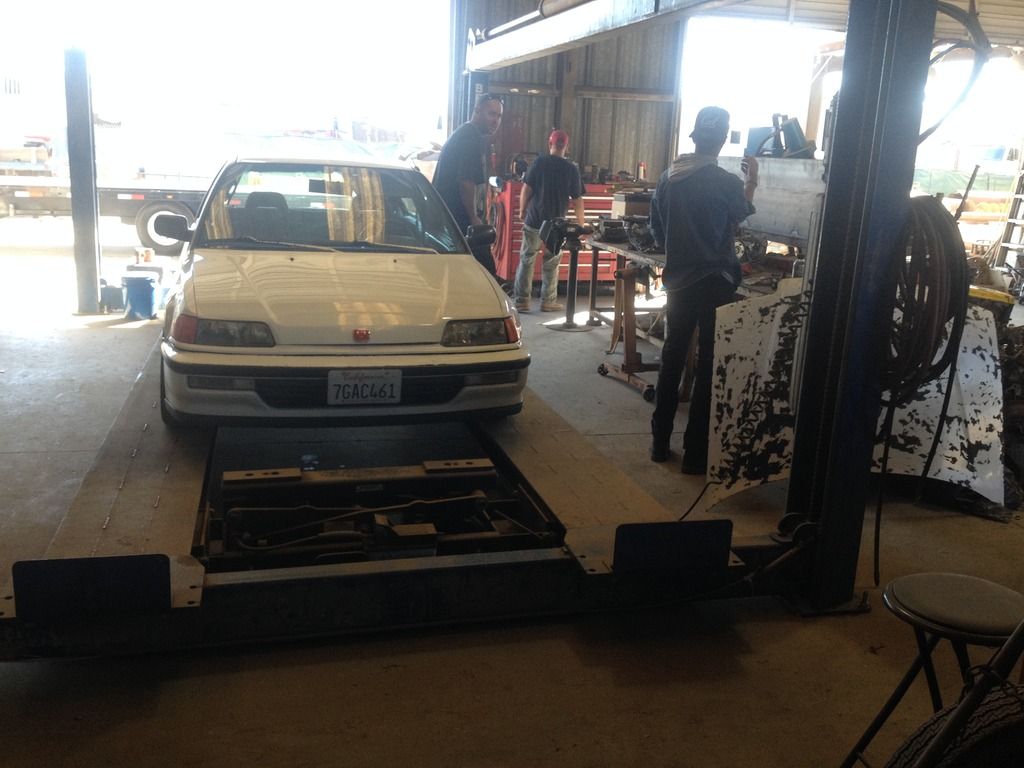 I'm hoping to start pulling my single cam out this coming Tuesday because I pre registered for a autox August 15th (look forward to videos) wish me luck!!!
Oh I also changed the muffler and made a little custom turn down, it looks cleaner/sounds better/ and is a little quieter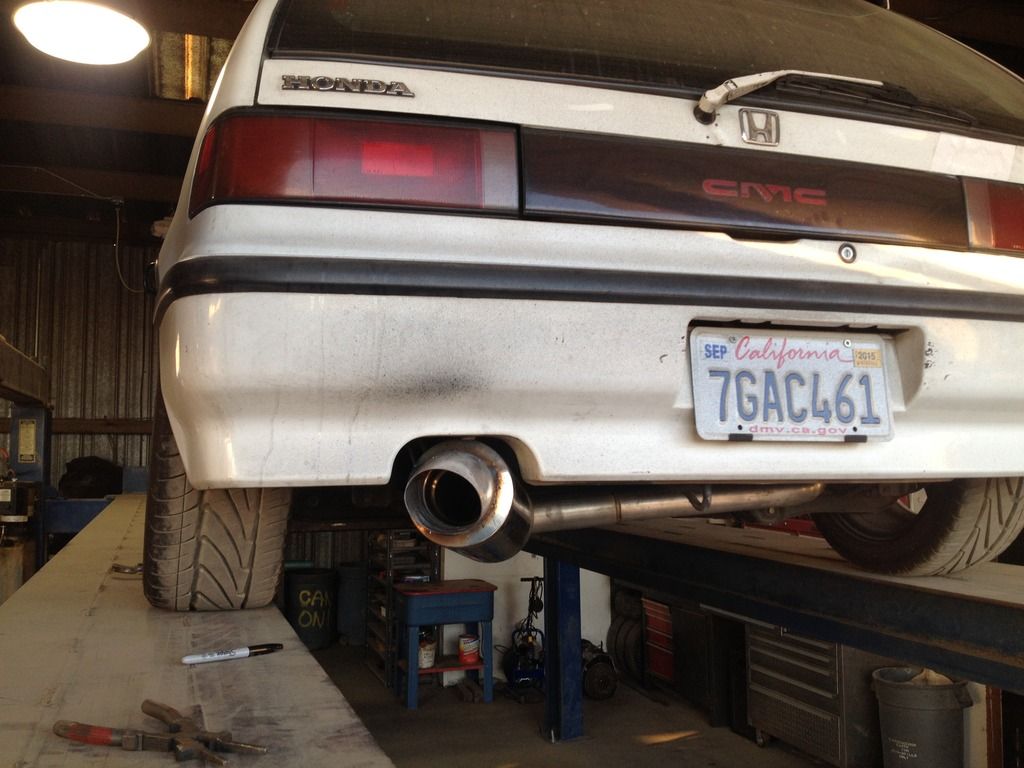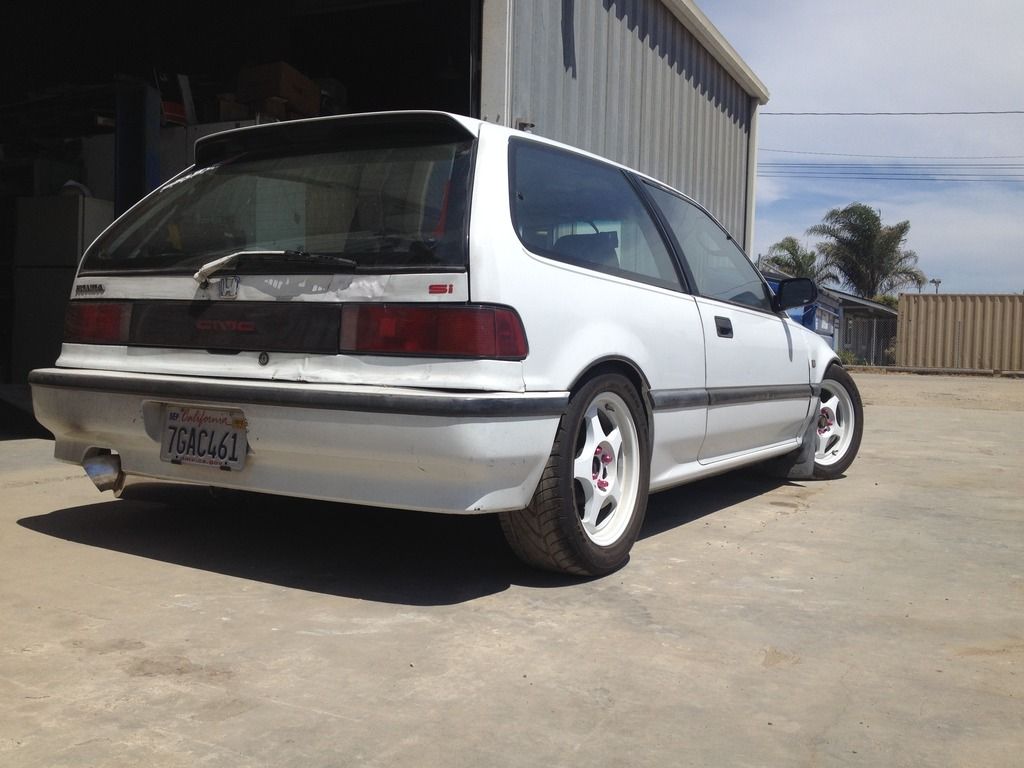 Well till next time, I'll try and keep this up to date as best I can. I've been doing the majority of it on honda-tech. My build thread/name is the same. Instagram is @DriftDisciple