Forum rules
Please post any new articles in the "Tech Discussion" forum. After approval the thread will be moved to this forum.
DISCLAIMER PLEASE READ!
Civic4g.com or the authors of the articles cannot be held liable for any consequences whatsoever of the information or advice they provide.
DIY can go wrong, with expensive or even dangerous consequences, and it therefore must be stressed that nothing should be attempted without applying common sense, and only if you are confident in your ability to carry out the job with safety. You cannot expect answers to your questions to include a complete list of possible pitfalls. Remember that the advice has been given to you in good faith for free, and neither its accuracy nor legality can be relied upon.
If you are unsure about anything then do please ask!
Here's a little 4 step how to about changing upper ball joint
Step 1:
Remove circlip with the dust boot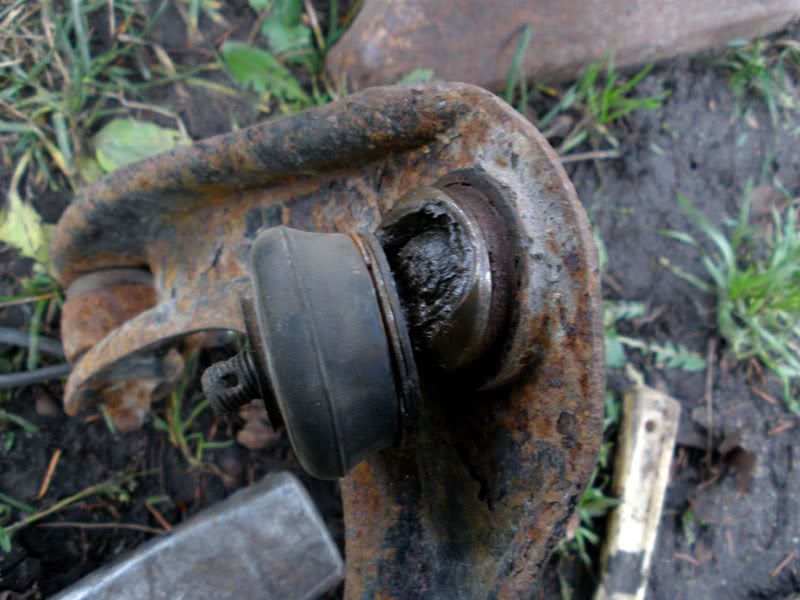 Step 2:
Hammer the joint out with a metal pipe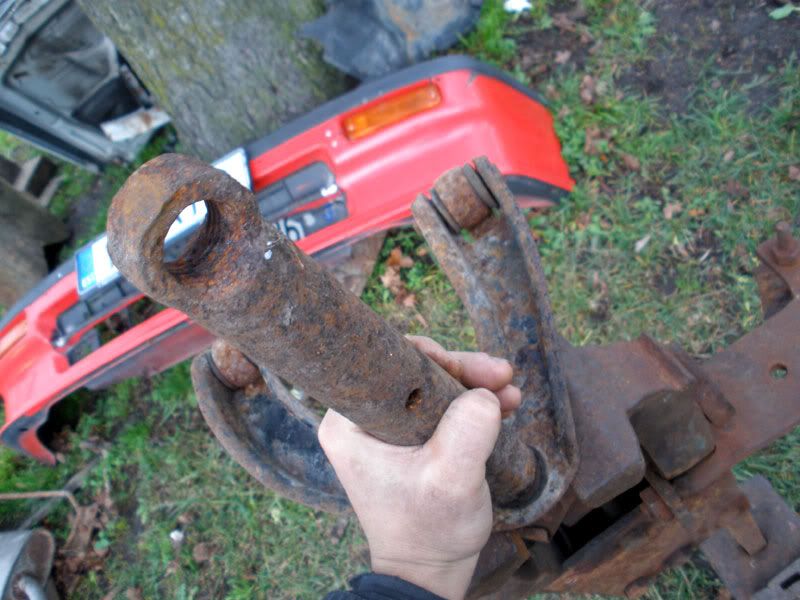 Step 3:
Place the new ball joint in the upper arm and hammer it in. Make sure to follow the marks. The marks are stamped in the metal (illustrated in red)
Step 4:
Reinstall circlip and dustboot
This UCA has pretty much lived its life. But for the tutorial it's alright. I hope this tutorial helps someone.
My thread is over 20 000 times viewed.
Start from the beginning
or
view the latest update( 17-04-2013 )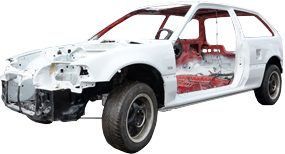 L4 - Forced Induction

Posts: 661
Joined: Wed May 07, 2008 11:15 am
Location: Estonia
---
Excellent. I found it easier to just but the entire upper control arm that had the upper ball joint included. AND on mine the upper ball joint was welded to the control arm, would have been very difficult to get the ball joint out of there. If I recall correctly, the entire upper arm WITH the ball joint wasn't much more money. If I remember it was 40 to get the ball joint or around 40 to get the entire assembly. (probably the individual ball joint would be higher quality?)

Also, I tried to get the old control arms off without removing the damper fork. Couldn't do it. Just remove the damper fork. It is held on with 2 bolts, only takes 2-3 minutes and will save you a lot of headache.
L2 - MPFI

Posts: 116
Joined: Wed Dec 28, 2011 8:30 am
---
---
Who is online
Users browsing this forum: No registered users and 6 guests