Forum rules
Please post any new articles in the "Tech Discussion" forum. After approval the thread will be moved to this forum.
DISCLAIMER PLEASE READ!
Civic4g.com or the authors of the articles cannot be held liable for any consequences whatsoever of the information or advice they provide.
DIY can go wrong, with expensive or even dangerous consequences, and it therefore must be stressed that nothing should be attempted without applying common sense, and only if you are confident in your ability to carry out the job with safety. You cannot expect answers to your questions to include a complete list of possible pitfalls. Remember that the advice has been given to you in good faith for free, and neither its accuracy nor legality can be relied upon.
If you are unsure about anything then do please ask!
A few have taken interest in the dash rebuild that I have started and asked me to do some type of write up on the project. I will have more pictures to come I promise, but for now just a quick overview along with my goals for the project.
Enjoy.
It started off with the acquisition of my pioneer deck, this thing has GPS, video in/out, iPod support etc, but it is a double din. I wanted to install that along with giving my car a new look, something a little more up to date. So I did what anyone with time and internet connectivity would do, I started researching fiberglass working.
Some of the sites that helped me are listed below, this is where I got some of my ideas from.
http://www.explorerforum.com/fiberglass/fiberglassing.htm
http://www.the12volt.com/installbay/forum_posts.asp?TID=74519&PN=1
This gave me the motivation that I needed to start. I was going to start out by scrapping the entire dash and starting from scratch, (wood frame, new mounting points ect.) but after I started framing things up, I found that if I wanted to get done in a timely manner, then I best resort to other means.
I took the original dash, (top half only) and started gutting it, took out anything that wasn't going to be needed, (vents, ducts, extra plastic...) once I had my shell, I took the fleece that I had purchased from the local fabric store and staple it to the under side of the dash to get a good mounting point for the stretching portion to come.
I then mounted the box for my deck I had created, to where the center vents used to be on the dash. ( one of the many parts that I removed)
Then came the fun part, stretching the fleece over the entire dash, and securing it to many, many parts of the dash. Personally, I found that it was useful to pull the fleece rather tight to get that nice curvy feel to it. I used a heavy duty stapler to secure it, I did notice that some of the plastic was somewhat brittle, which caused for issued when securing it and after a bit of trial and error I found easier ways to staple.
I finished the top half first seeing as how my car is at the shop, I wasn't able to mold up the bottom half just yet. After the stretching, I applied the first layer of resin which took about 30 ounces to sufficiently covering the fleece I let it cure for 2 hours and found that it was rather solid.
The next morning I took to sanding it, getting it a bit smoother for the first layer of glass. Applied the glass and let it set. Cutting the glass to shape so that it lays down rather easily was a big help. it took about 18 ounces to do the first layer of glass.
Now I have to sand and wait for my car to be finished so that I can frame up the rest.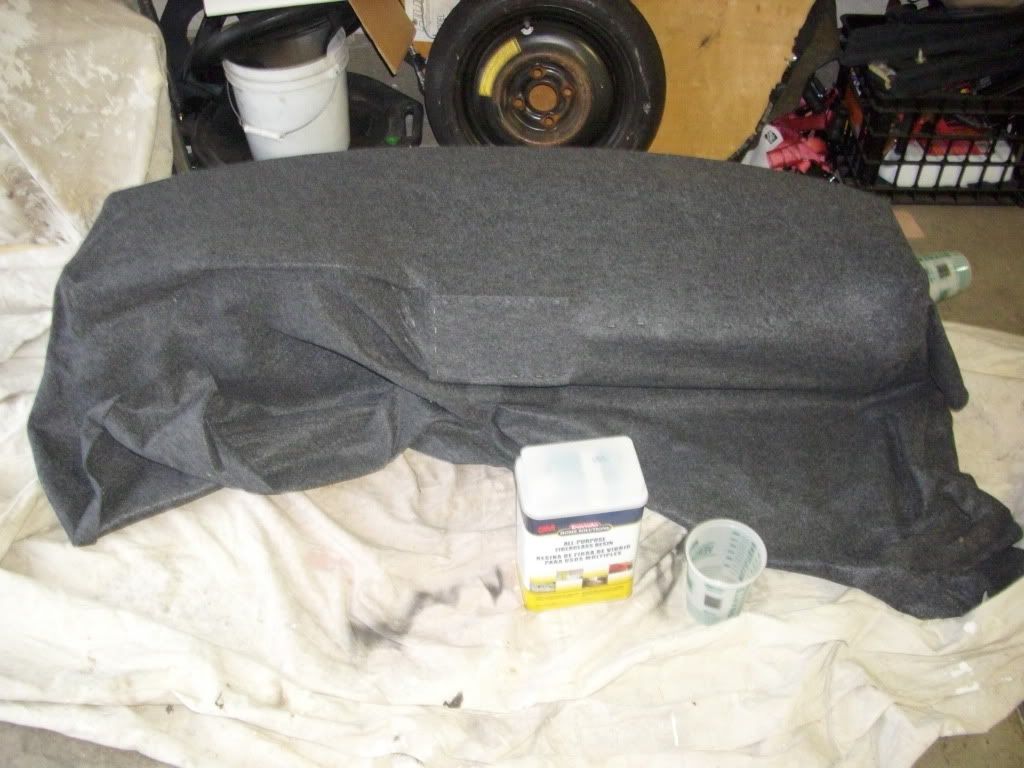 The square area in the center of the dash is where the deck is going, gauge cluster to the left of that, and right above the deck is going to be a tach mounted in some PVC and molded to flow with the dash.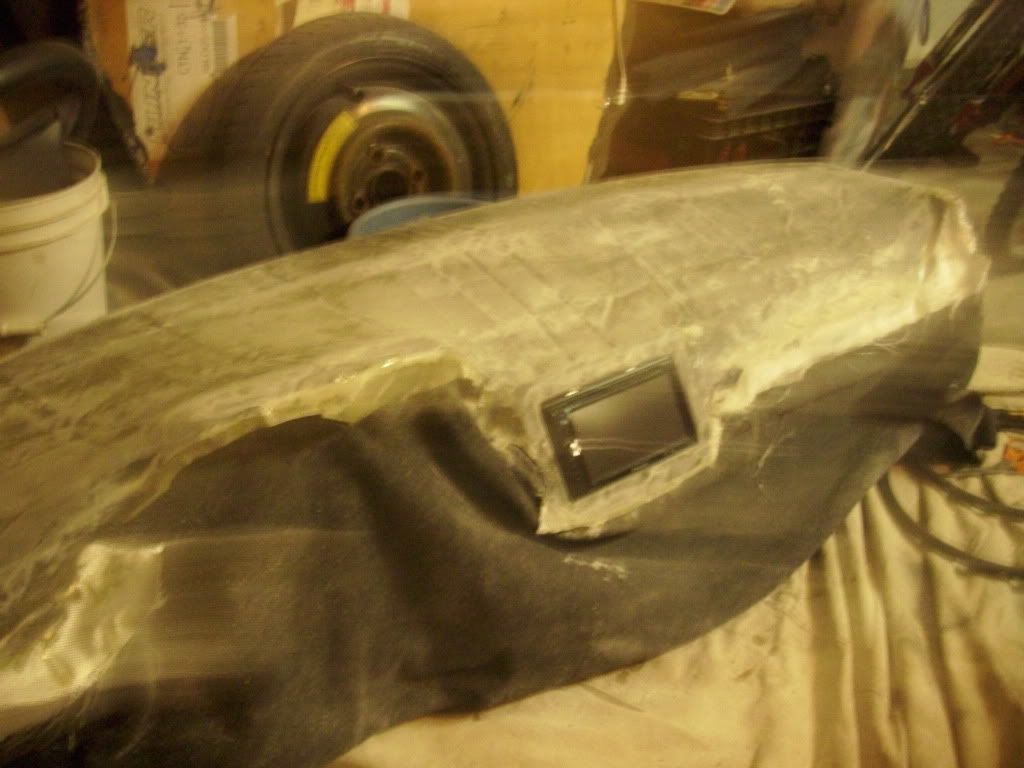 UPDATE
Set it up in the car so I could do the rest of the mock up and center console.
Used some 1/4" by 3" to frame up the center, I then wrapped the remaining fleece over it and resined it up.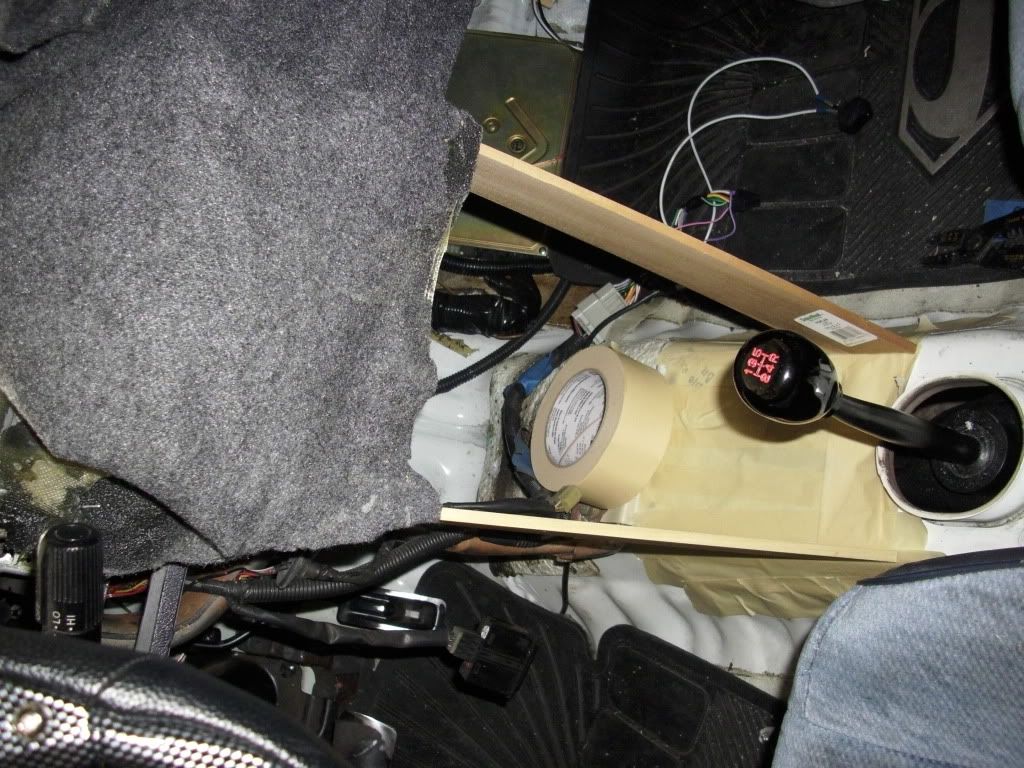 Next... To find a way to take it out so I can fiberglass it up, paint, and sound proof it.
L2 - MPFI

Posts: 175
Joined: Thu Dec 17, 2009 4:15 am
Location: SanDiego Ca
---
I'm over all happy with the shape of the dash.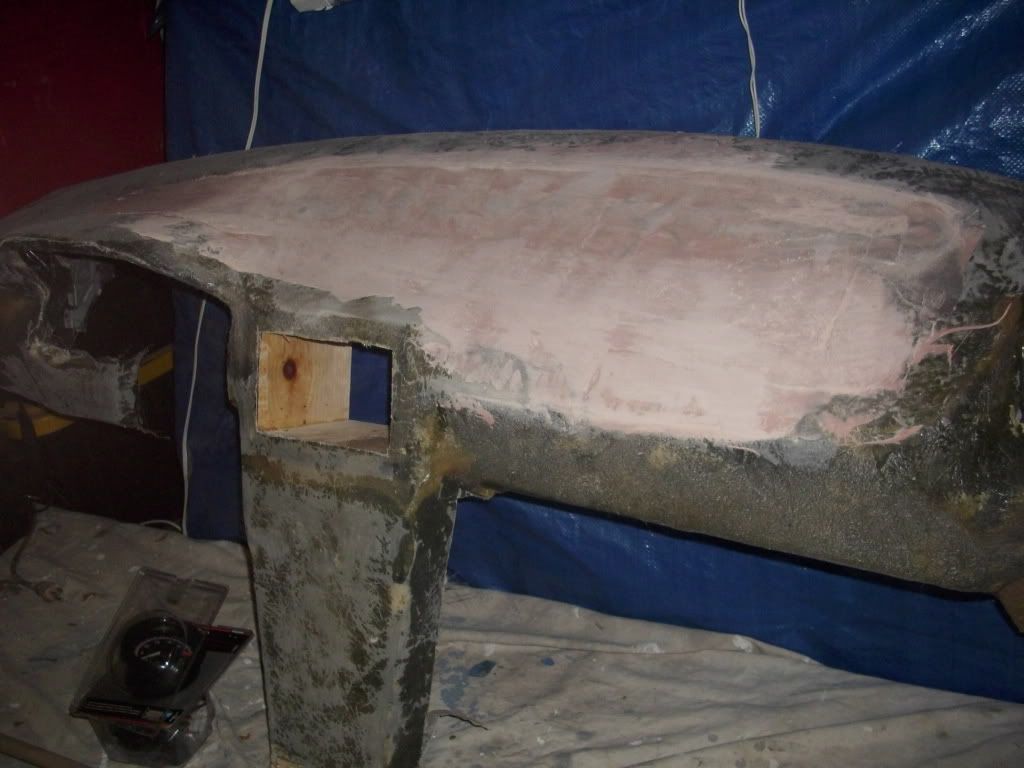 The deck and its hole.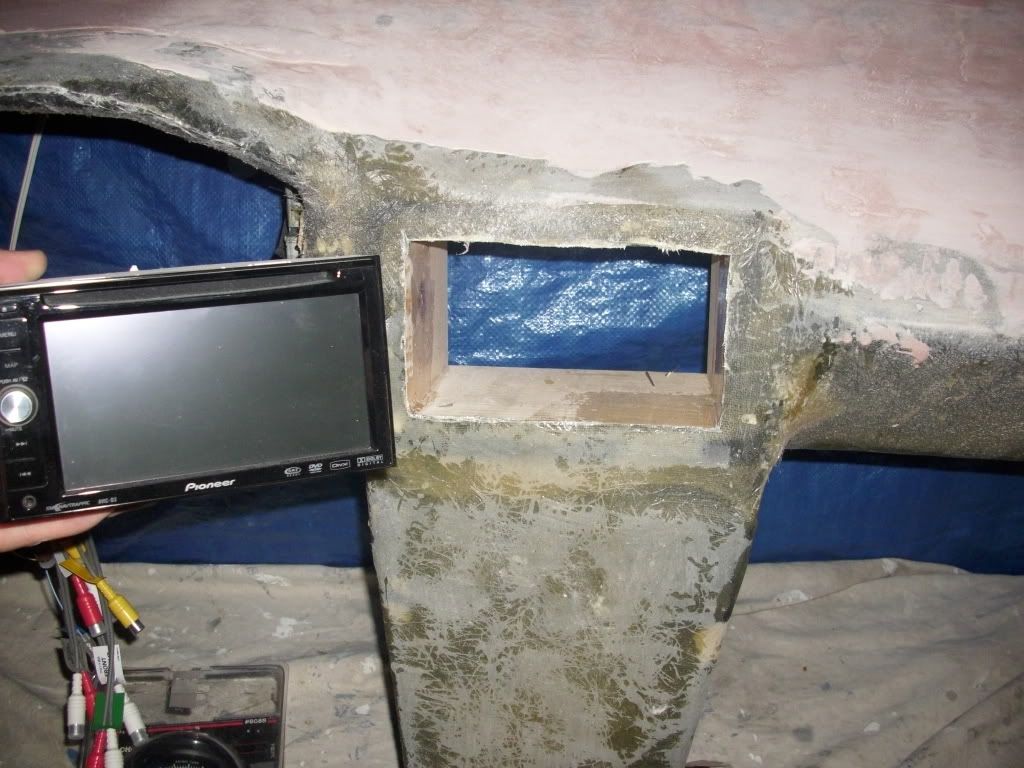 Going to mount the tach here.
I am going to be putting all of my switches in the open space here. Fuel cut off, fan, hazards, interior lighting, engine bay lighting... ets.
This is what I have so far. I have the shape down, I just need to start cleaning it up a bit more. Thinking of going with a matte black finish, With some red pin striping.
Not my pic but it looked a lot like this before.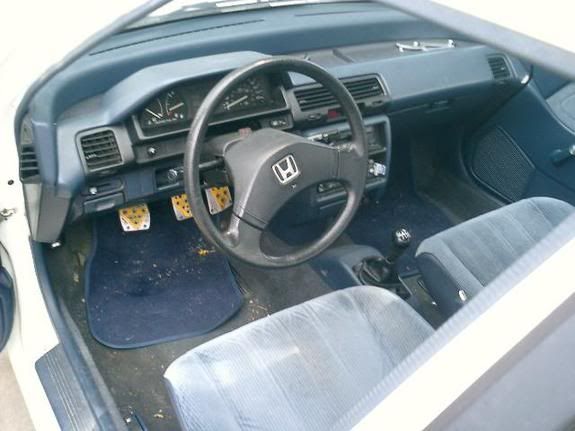 L2 - MPFI

Posts: 175
Joined: Thu Dec 17, 2009 4:15 am
Location: SanDiego Ca
---
hi...wow nice work on that dash...my civic its not in the best interior shape mainly is the dash its not in good shape i was thinking on swaping it but after your post i migth try to do some work on it...i will try to post some pic up maybe you could give some ideas on what to do in this case....nice job on your dash love it
pol kandler
L1 - DPFI

Posts: 72
Joined: Sat Nov 20, 2010 2:34 pm
Location: managua nicaragua
---
L2 - MPFI

Posts: 175
Joined: Thu Dec 17, 2009 4:15 am
Location: SanDiego Ca
---
Hey I'm sorry to post in the how-to section but where did the video go? I'd like to see the finished product.
I didn't see how to list location in a very limited exploration of the user control panel, so I live in Arkansas. Geographically it's in the southeastern United States.
L2 - MPFI

Posts: 118
Joined: Tue Aug 10, 2010 11:30 am
---
I can see you've put a lot of time and effort into your rebuild, and I think it looks great. I drive an automatic 89 civic, and I was looking into gutting my interior, and replacing the dash was one of them. I don't have to replace the whole dash, but where the air control dials and radio go, that definitely needs replacing. I was thinking I may fix it myself, but I was leaning more towards pulling one out of an integra or another civic to do it, as I don't really have that much time on my hands to rebuild or mod it myself. I would pull a console out of an integra preferably, but I am thinking of having a larger stereo in my car as well. Not one as big as yours, but one that included things such as aux cable and usb capabilities. I don't know how I feel about having one with navi, but that is something I am considering, because if I were to do that, I'd save money and not have to buy a seperate gps. About how many total hours do you estimate you've put into your dashboard rebuild?
Registered User

Posts: 3
Joined: Wed Oct 10, 2012 5:17 pm
---
thats pretty tight dude doesnt look easy
Registered User

Posts: 6
Joined: Fri Sep 28, 2012 7:00 pm
---
Darker section - its just painted differently, but its one piece of dashboard - it doesnt unscrew.

If you want to get at anything other than the heater fan motor, its dash out time.
Registered User

Posts: 3
Joined: Wed Dec 21, 2016 11:05 pm
Location: Bulgaria
---
---
Who is online
Users browsing this forum: No registered users and 1 guest