Forum rules
Please post any new articles in the "Tech Discussion" forum. After approval the thread will be moved to this forum.
DISCLAIMER PLEASE READ!
Civic4g.com or the authors of the articles cannot be held liable for any consequences whatsoever of the information or advice they provide.
DIY can go wrong, with expensive or even dangerous consequences, and it therefore must be stressed that nothing should be attempted without applying common sense, and only if you are confident in your ability to carry out the job with safety. You cannot expect answers to your questions to include a complete list of possible pitfalls. Remember that the advice has been given to you in good faith for free, and neither its accuracy nor legality can be relied upon.
If you are unsure about anything then do please ask!
These are pretty easy and very cheap to do.
Parts:
Stainless seal washes (.10 each)
Stainless steal bolts/screws/a-key (varies) the ones I am using are .50 each.
Metal cast paint from Duplicolor
Now you want to make sure the bolt sits flush with the washer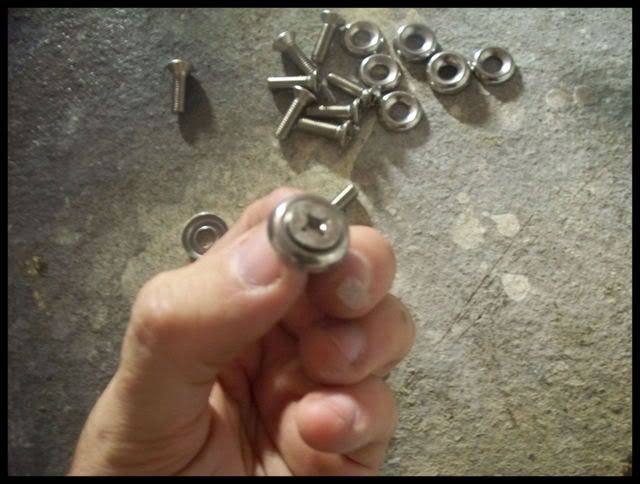 It needs to be somewhat hot out or you can bake these in your oven 350' for about 5 min
I get asked if these will chip and yes they will if you keep taking them off and on a lot!!
But left alone they are fine.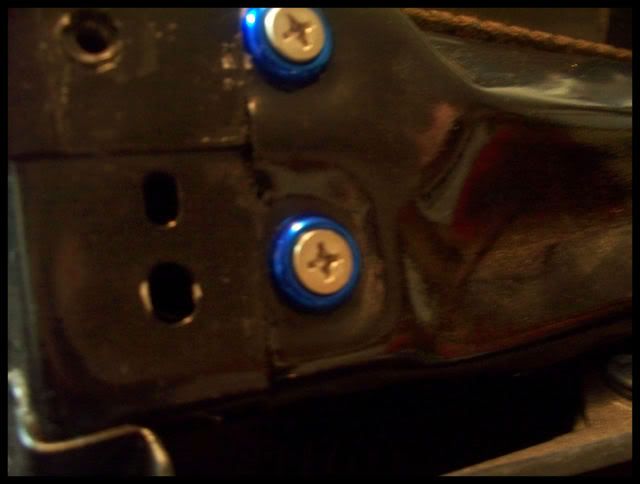 GOOD LUCK!
L2 - MPFI

Posts: 183
Joined: Wed Mar 11, 2009 2:21 am
---
Who is online
Users browsing this forum: No registered users and 1 guest