Just wondering what id need
to
do this properly lad's
Is it just a case of getting a
Steering
rack from a civic with no
power
steering
and switch them over?
Id need the rack and column? Any other part's id need?
Any help at all on this is appreciated. What i want
to
do is change the car completely
to
maual
steering
Thanks in advance.
Last edited by
JDMfrank
on Thu Mar 31, 2011 2:06 am, edited 1 time in total.
Registered User

Posts: 21
Joined: Thu Sep 30, 2010 11:53 am
---
el_jelly has got
to
know this one. If you have the
manual
rack, compare it carefully
to
the
power
unit on the car,
to
ensure that mount points and
steering
column attachment points are the same, and that the attach points for the inner tie rods are in the same position and distance apart. . If that is the case, the swap "should" be simple enough. Knowing of Honda's penchant
to
change parts for no apparent reason, there certainly
could be
some sort of complication.
Registered User

Posts: 22
Joined: Sun Mar 13, 2011 7:58 am
---
Hopefully el_jelly will reaply. I can get the
manual
rack cheap but it's abit of a drive
to
get it so i wana be sure i can use it in the car or if ill need other parts first.
Registered User

Posts: 21
Joined: Thu Sep 30, 2010 11:53 am
---
Need
to
know this soon.
Anyone know what else ill need if anything
to
turn the car
to
completely
manual
steering
?
Registered User

Posts: 21
Joined: Thu Sep 30, 2010 11:53 am
---
As far as I have seen on this topic:
- some change
to
a
manual
rack and eliminate everything from the ps setup (pump, lines, hoses, reservoir tank, etc).
- some keep the stock
power
steering
rack and just eliminate the pump and lines BUT make a loop at the valve body unit because there's no more fluid being moved around.
To
better explain it see this write up on how it's done on a integra:
http://www.diymyhonda.com/integra/manua ... rack-free/
and how is done on a civic 5g which I think is better for reference in our cars:
http://www.honda-tech.com/showthread.php?t=2461681
and here:
http://www.honda-tech.com/showthread.php?t=2542314
if you saw where the loop was made then you can understand where it must be done on a 4g:
on a 96-00 civic:
on a eg: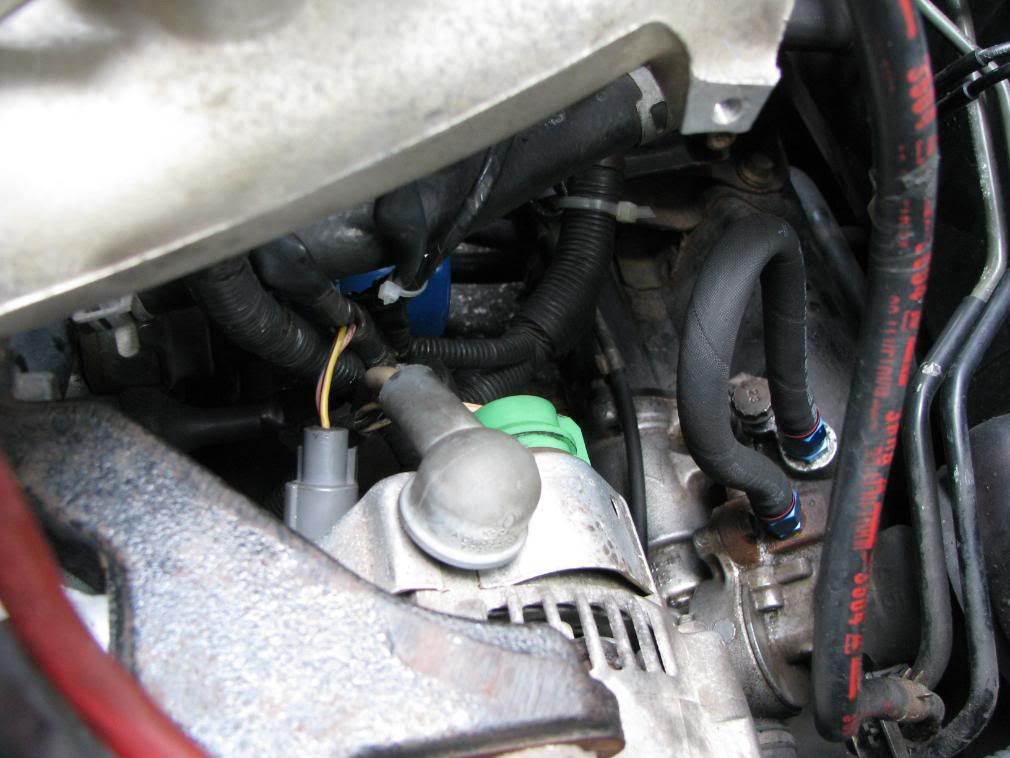 I bet the ps
steering
racks on the ef, eg and ek are very similar, more than the dc. For the response, if you read on those topics people say the feel is almost the same for either swaping a
manual
rack or staying with the stock ps rack and do the loop method. On this last method since the system doesn't have a resevoir tank anymore (which help venting pressure and vapors) some put a breather others a small reservoir or nothing...the effect of this varies the response of the
steering
some say.
Which is easier? Obviously staying with the stock one and do the loop, removing a rack is not something I would like
to
do.
IHeartMySTD wrote: We all know we like our women and cars with D's, not B's!!!!
Where most of the questions are already answered >
Engine swap guide, FAQs and Index thread
L6 - Race Bred

Posts: 7748
Joined: Mon Dec 09, 2002 3:27 am
Location: Puerto Rico
---
Thanks for that man. Very helpful. I think im going
to
go with the
manual
rack and get rid of everything from the
power
steering
because of a test we have every 2 year's in ireland. And basiccly if i have evidence that the car has
power
steering
but it was removed or modified like in the above post it will count as my
power
steering
not working and fail
.
Registered User

Posts: 21
Joined: Thu Sep 30, 2010 11:53 am
---
---
Who is online
Users browsing this forum: No registered users and 9 guests