Hey guys my name is Pete and I live in England, heres my EE9.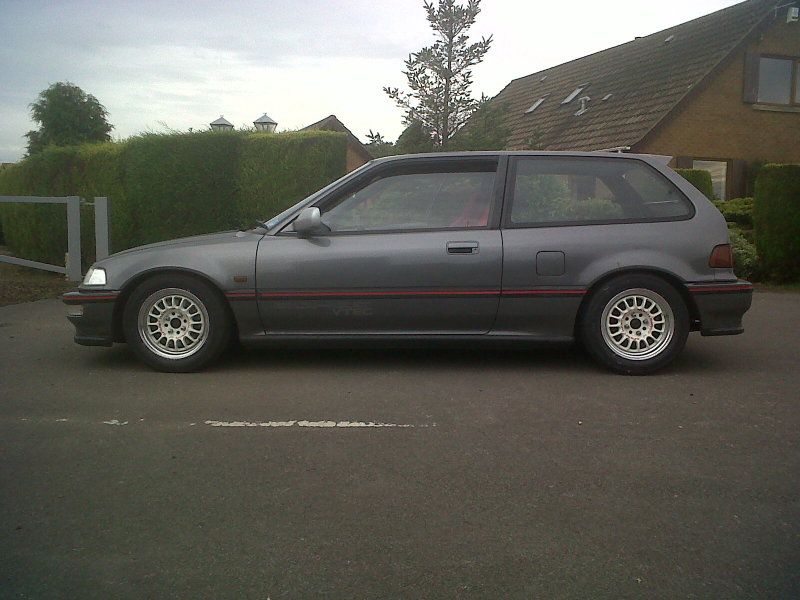 Spec List so far -
ITR cams,
ITR 62mm throttle body
3" intake with velocity stack
Skunk2 intake Manifold
Insulated intake gasket
Innovative 60A Mounts
Poly Shifter Bushes
Supersprint Manifold
Invidia 2.25 Exhaust + Decat
CRXDriver chip
Adjustable Cam gears
Goodridge braided hoses all round
EBC Yelowstuff Pad and Mintex Discs
Y1 with Cusco LSD
Lightweight Flywheel
Exedy Clutch
Polybushed rear LCA's
ITR shift boot
320mm Dished steering wheel
Fixed Bucket Seats on OEM Rails.
M+M Honda C pillar brace
M+M Honda Rear strut brace
MDU Dual perch coilovers 8k and 5k springs
6x14 et38 Sprint Hart CPR's
185 60 14 Toyo 888's
JDM Rear plate
Rear Wiper delete
Red pinstripe
Spoon style mirrors.