Ok, heres a short story on the history of this hatch.
this was my first hatch purchased when i was in high school. a 90 DX. i have had 7 4g hatches, and have 3 right now. a 90 DX (project), 91 DX, and a 91 Si. i dont want to go indepth on the other 2 right now.
about 3 years ago i swapped in a B18A1 into my hatch. the block was pretty much stock just rebuilt with nice new internals. i bought pistons and rods for it, but it was allready put together and i didnt feel like i needed any more power at the time. the head was nice, it was all built before i bought it, but i saw the motor while it was being built. the head was proted & polished, new valve train w/ stainless valves, 3 angle valve job, reground cams, tru slip cam gears, and other little b.s. i had an LS tranny but the gears didnt feel that long with the stage 3 clutch and 8 lb flywheel and it also had the usual boltons. when i ran it, it ran consistant low 14s.
well a big pot whole on the highway decided to ruin my motor. it caught my oil pan and drained all my oil before i knew it. spun a bearing and the block was done. i trashed the block and sold the head when i was pissed off. i bought a new hatch within the week and just drove it around. i bought a new block and tossed it in.
i started working on my other hatch and my LS just sat in my garage. i would take parts off of it when i neede, and i would get bored and do dumb shit to it out of boredom (ie: fender flaires, spray paint, DA teg taillights, etc.) but i'm gonna re do the taillights, i like the tegs.
now my hatch sits in my storage lot. out in the weather with no windows. the interior is gutted, just random parts sitting in it.
after 2 years of just sitting there and rotting. i finally have the money and determination to get it back 268 worthy.
seriously, it's not just an engine build. the WHOLE car is needing to be rebuilt. i really have a project on my hands!
[size=18px]
WARNING:
[/size] THE PICTURES YOU ARE ABOUT TO SEE MAY BE DISTURBING TO SOME. PLEASE LOOK AWAY IF YOU ARE SQUEEMISH.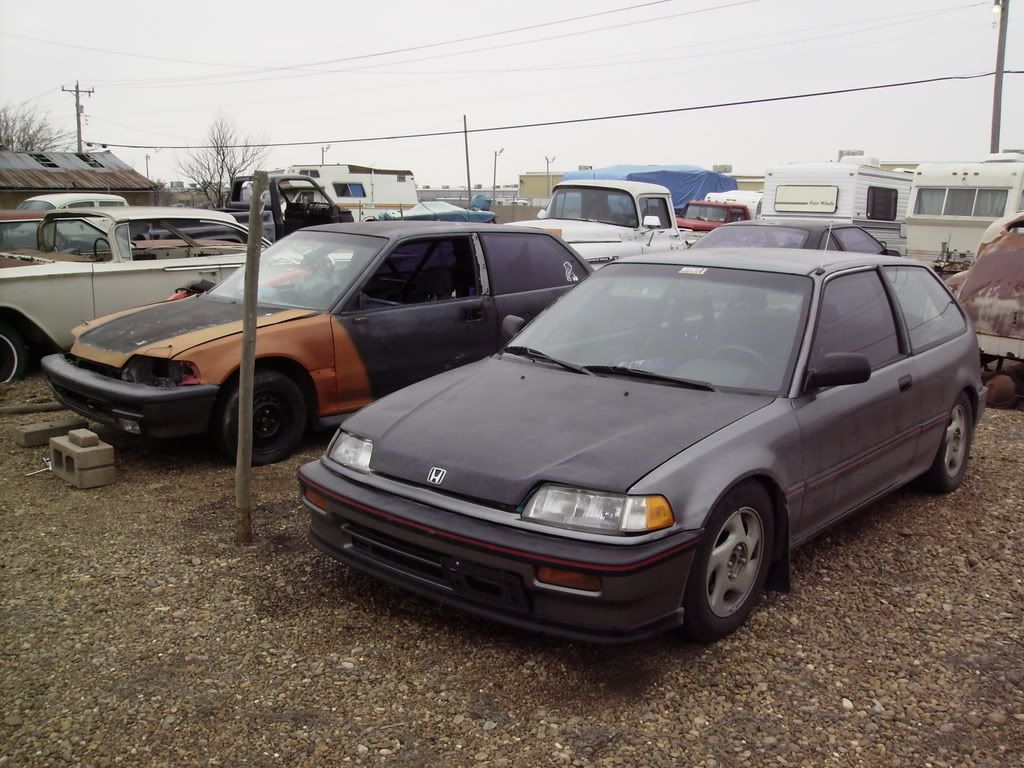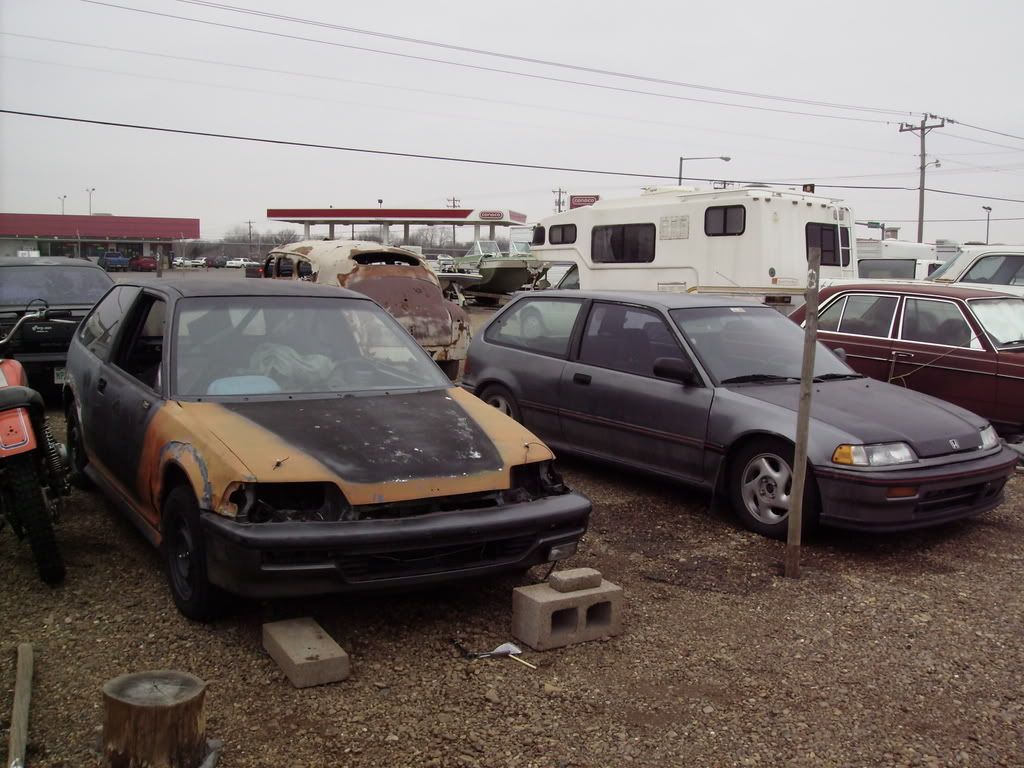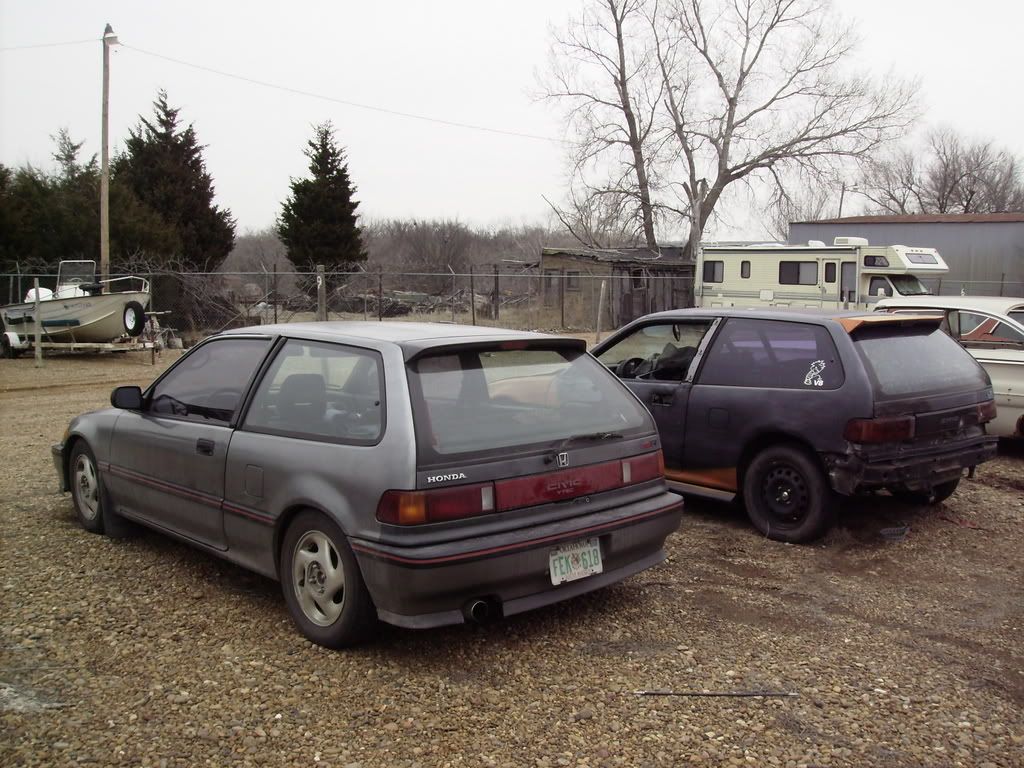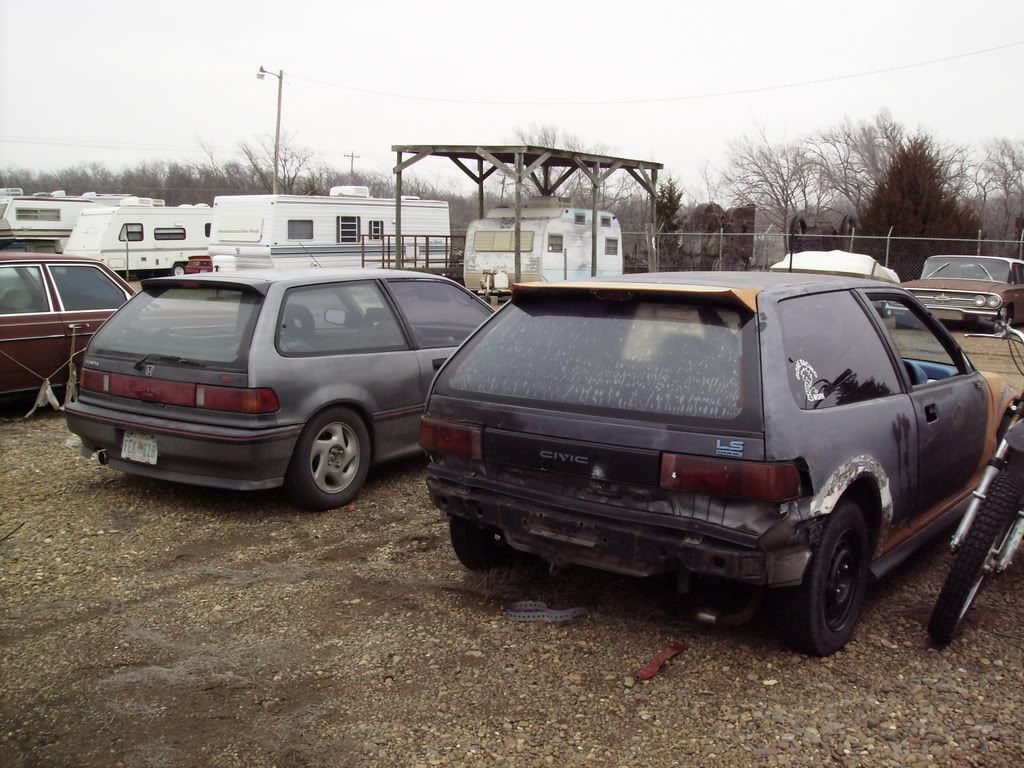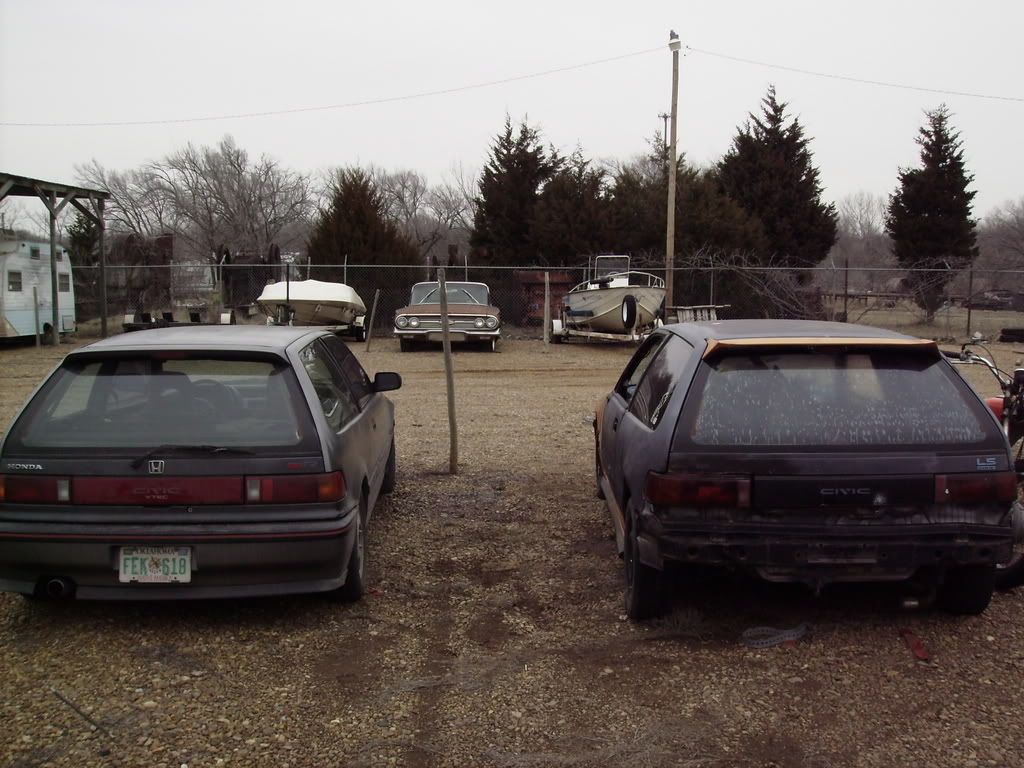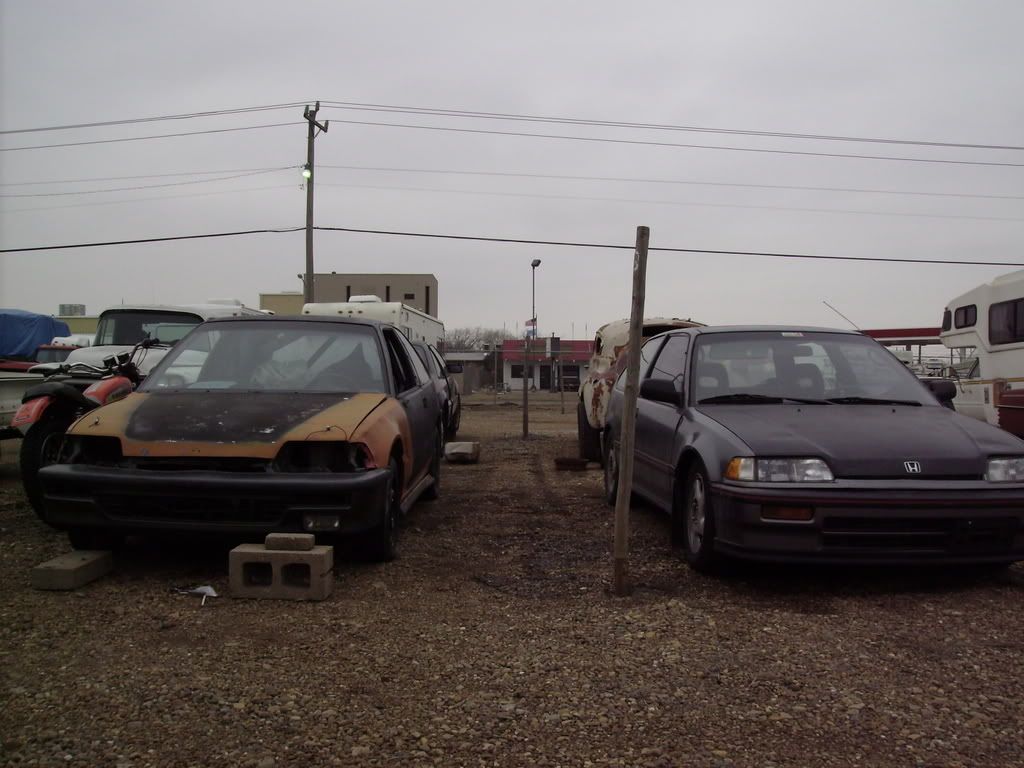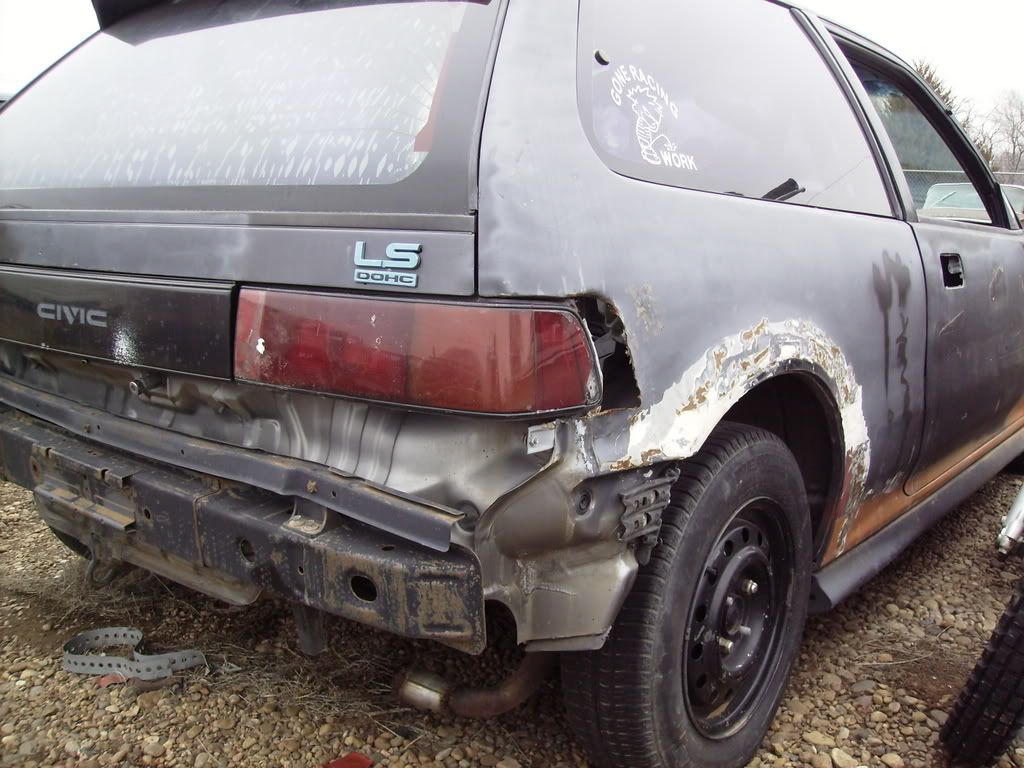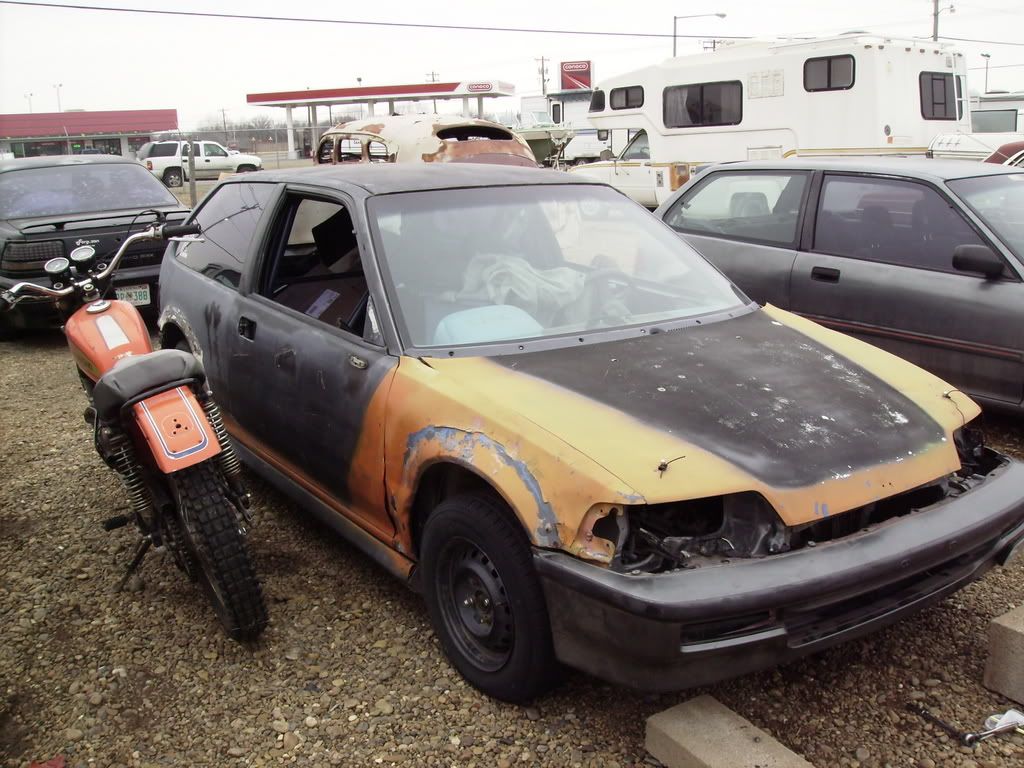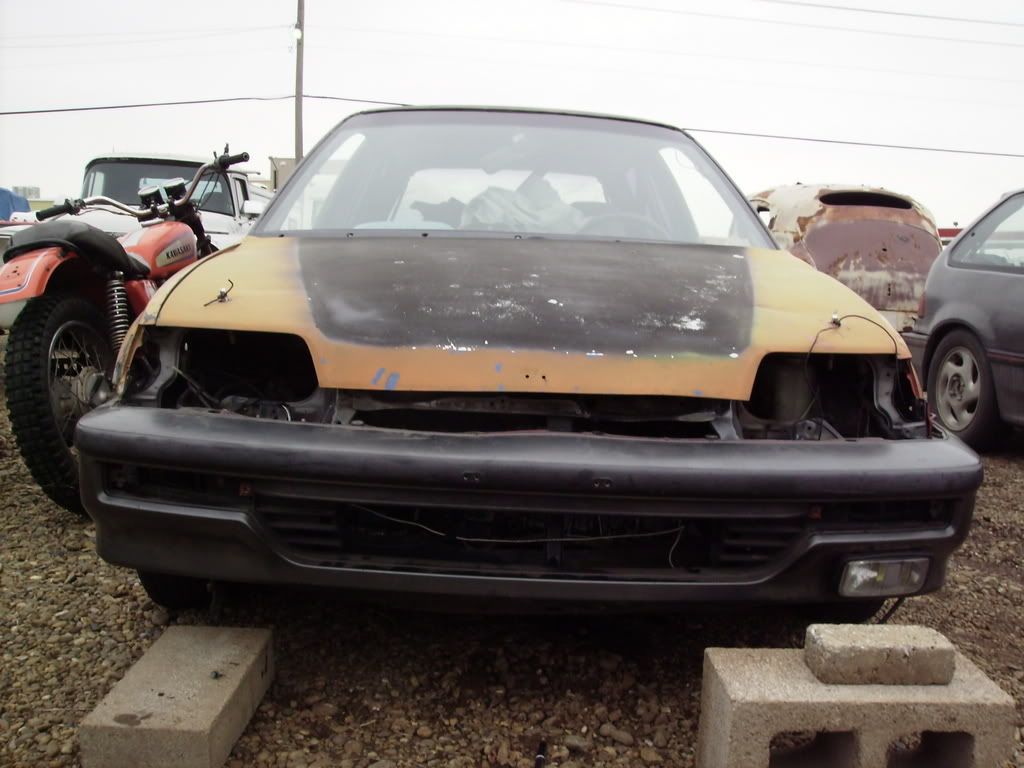 i got a new block, like i said earlier, and i just got a b18B head. i am just waiting on all my shit to get here in the mail and ofcourse, weather.
looks like i got my work cut out for me!