Hey guys,ok here's my build. Got myself a 91' hatch STD,I've had her for about two years didn't do anything with her the first year because I was working on another car,converted RHD crx....sold it which you will see in pics. Well now it's the hatch's turn,got the hatch for free for fixing a guys stereo in his hatch he just didn't want it,needless to say now he want's it back now...
Don't have alot of pics when I first got her this is the oldest I got,I put the rims and lowered soon as I got her...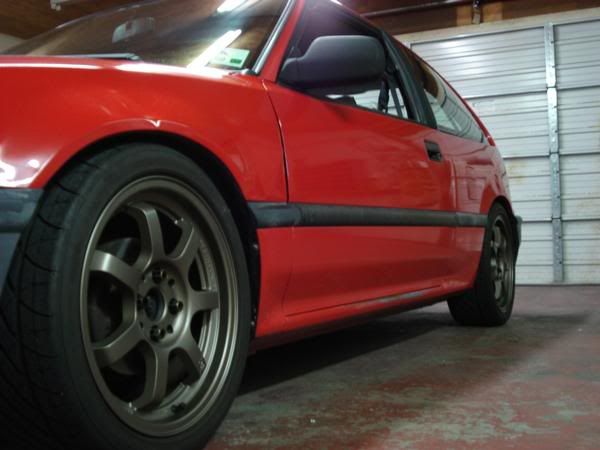 Again older with my old rhd crx....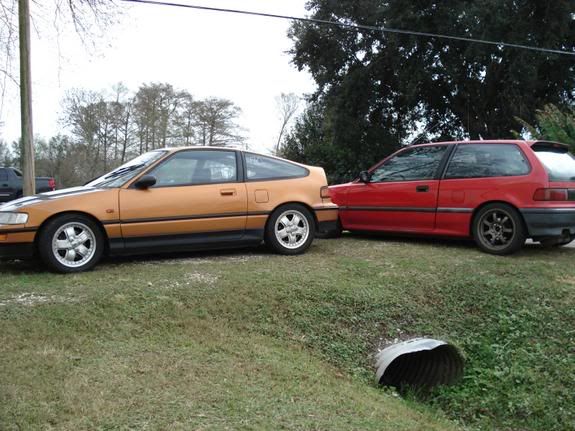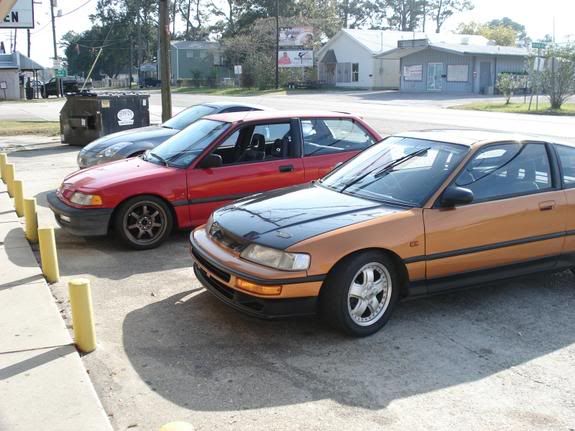 Well my first order of thing to do was some paint...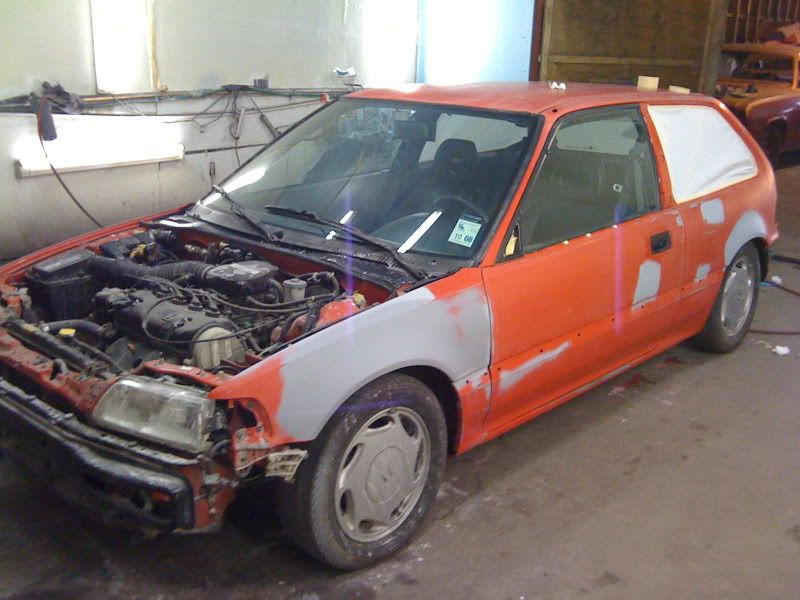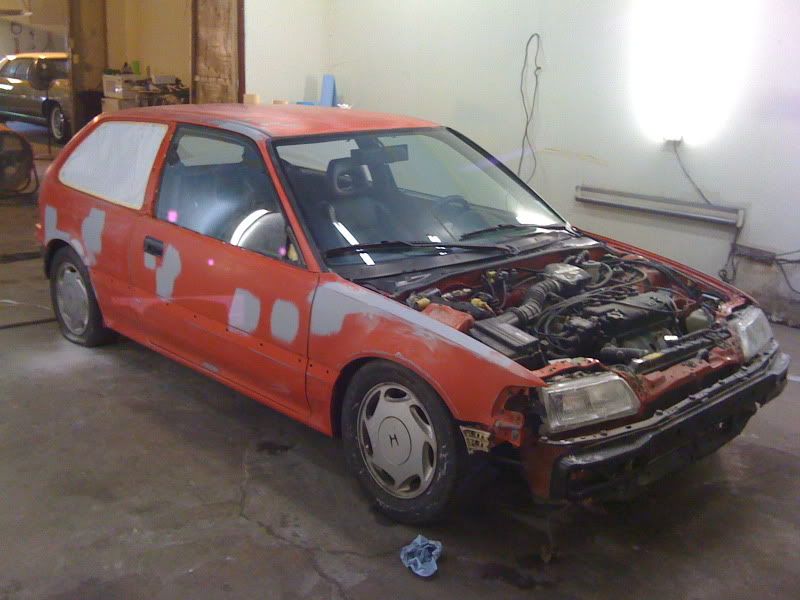 Got her ready just in time to go to Scrapin da' coast in Mississippi this was 5 min. before we left. Left the paint and shop and headed there...put the mugen mr5's off of the rex to go to the show.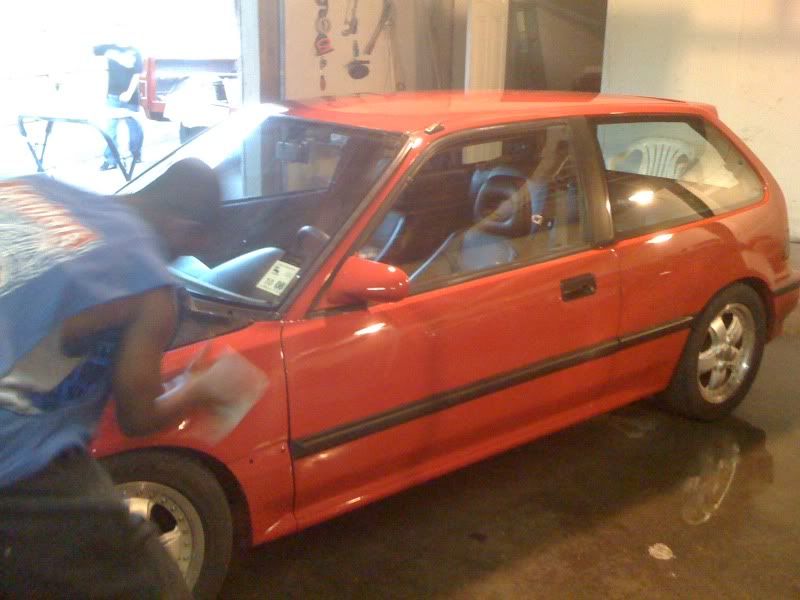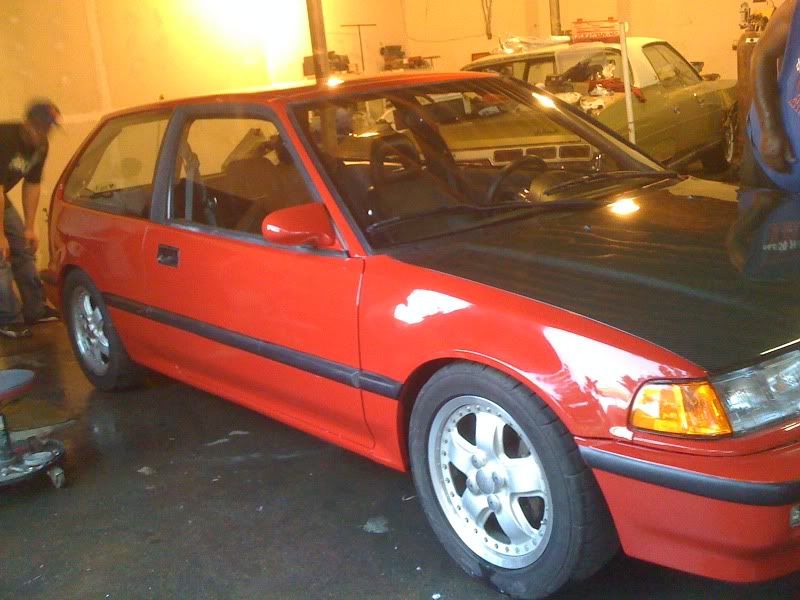 At the show...
Ok on the inside started by putting a set of black leather GSR seats in her....
Then new carpet and some q-form kick panels....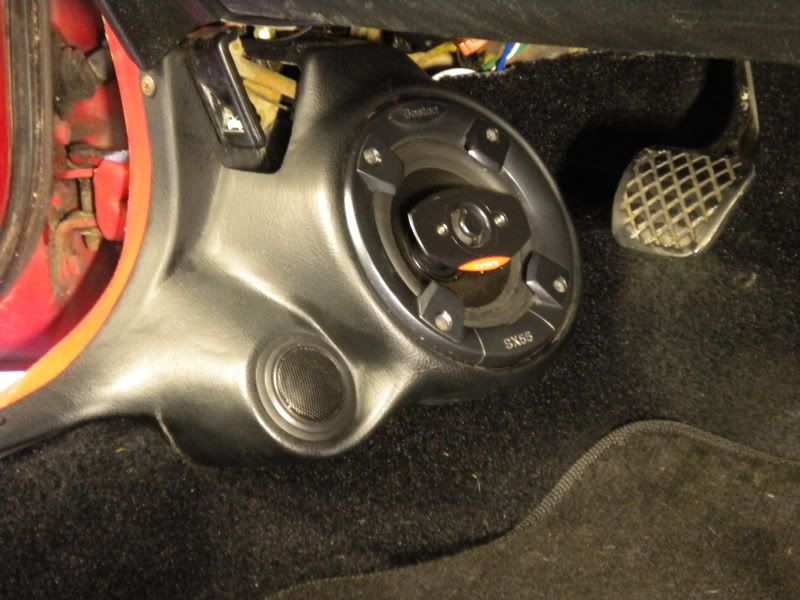 After I got that done moved on to the headliner,did that in black suede...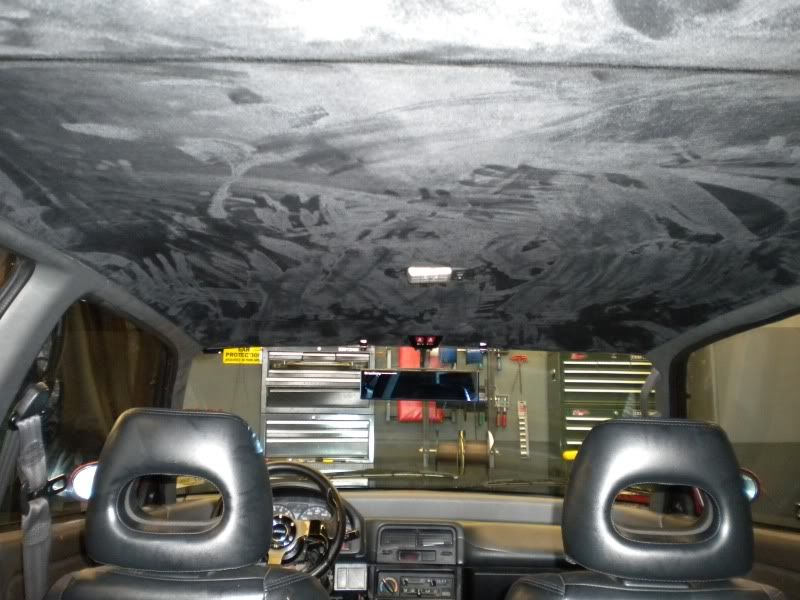 Ok now went ahead put in a crx dash, integra cluster and s2k start button with a NRG wheel and quick release hub...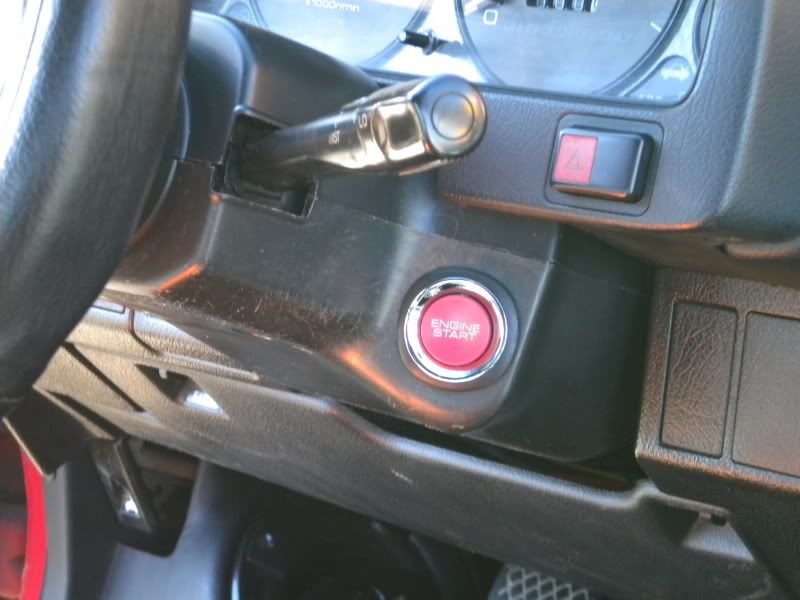 Also have put 8000k HID's and rear disc on her.Will put pics. of that up later with the new 15' rota grids on her...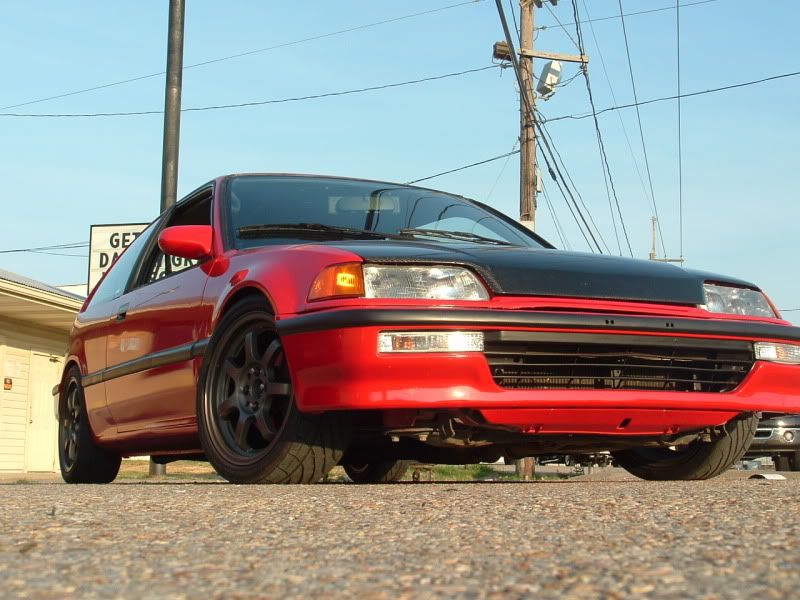 Thought I would put a pic. up of the rex to I do miss her...