[size=29px]


$500

[/size] [size=25px]obo[/size] [size=29px]- 15x6½ Black Racings +45 offset
14 lbs. each, 4x100 bolt pattern
(Imported fresh from Japan)[/size]
I think I'm gonna keep them. They're strong wheels and only 14lbs.
So, they arent tooo tooo heavy.
This weekend
(NOV. 23-25)
, I'm going to strip them down and respray em and put on some tires. If I do all that, I'm keeping them. ...or the price goes up according to the price of azenis.
You better PM me now, otherwise you're shit outta luck!
I just calculated shipping charges and paypal fees to TN....
total is $603.43
I'll take $600 shipped anywhere in the US. Make it an even, round number for yourself.
Fresh out of the box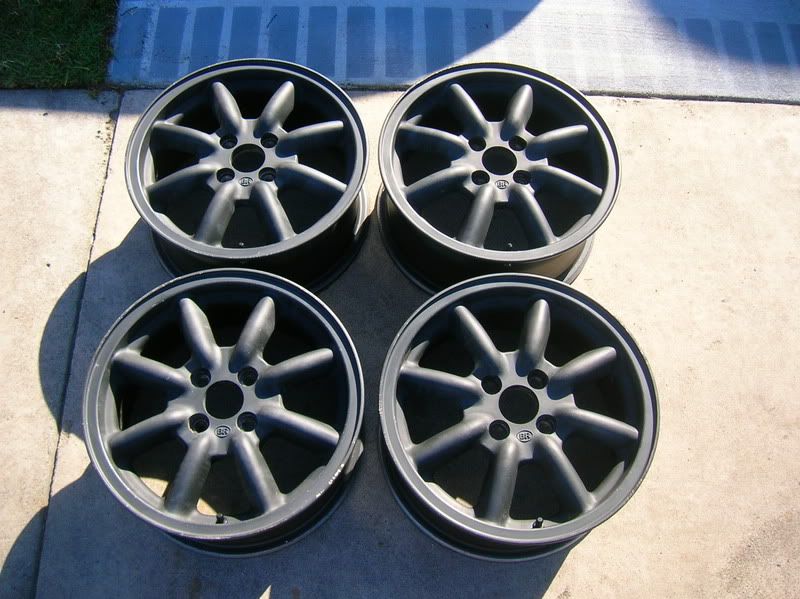 Fresh after curbage repair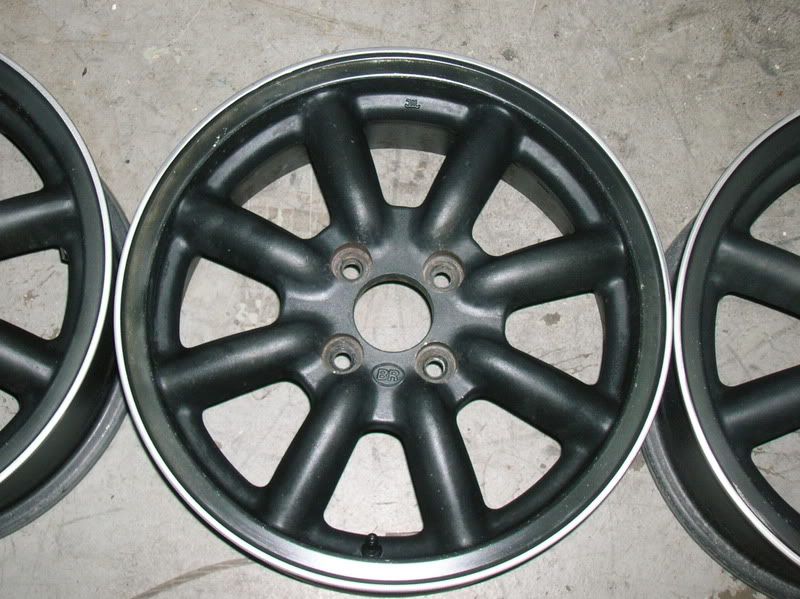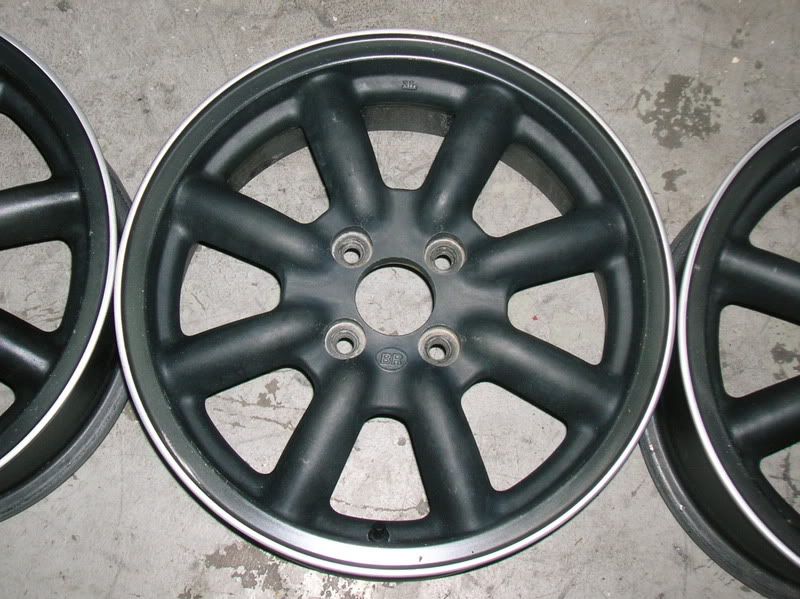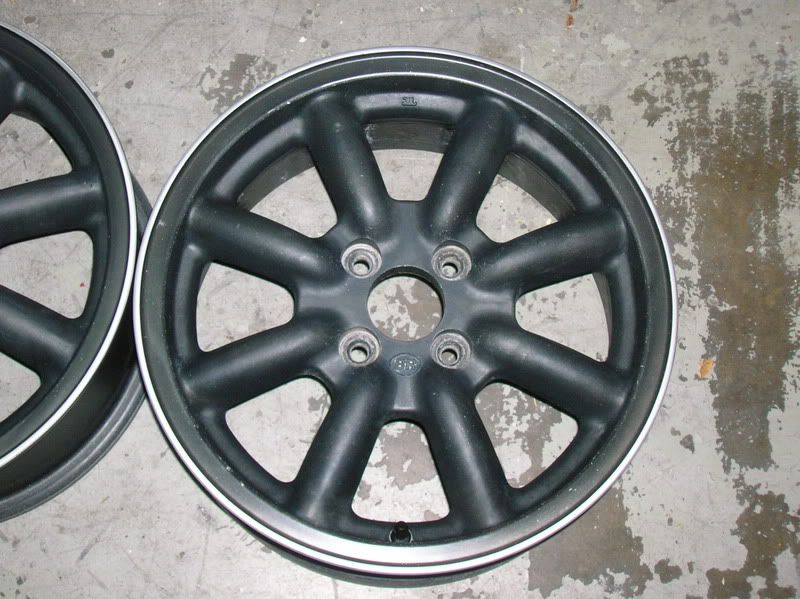 I prepped & primed the wheels yesterday and today. (nov. 26-27) :wave:
If nobody comes through with what i am asking, I'll paint them satin black and put tires on them. (of course, they'll still be for sale... but the price will go up according to the price of the tires.)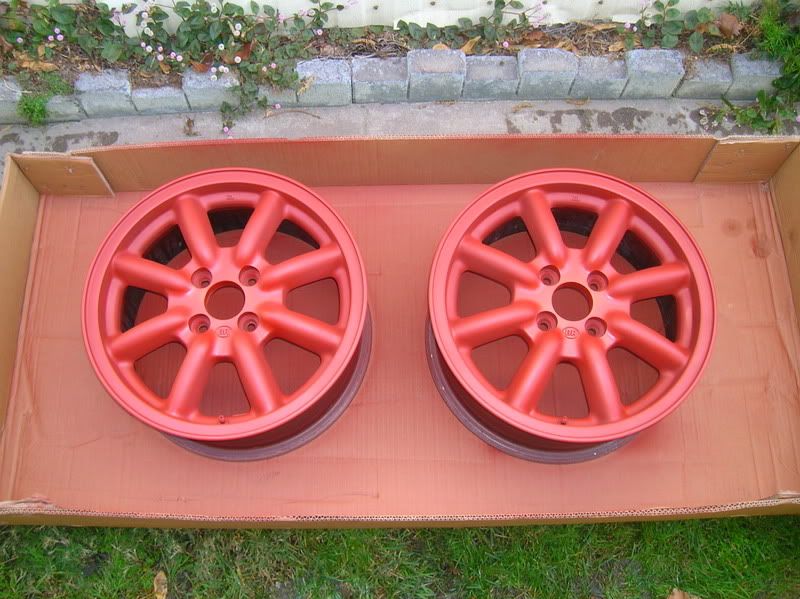 How the wheels sit as of today...
one or two more coats of satin... and off to the tire shop. :thumbup: