So my bro is cleaning house, so am I, and here are a few things I thought you guys should get first dibs on. I have no problems shipping them but I'm trying to keep it within the U.S. so please keep that in mind. Lowballers welcome, but don't insult me, I'd resepect your pricing so please respect mine. Lets get down to business...
First is my linkage. There's quite a story behind this but I'll make it short and tell you when I got this I was told it was a JDM CRX SiR linkage and is a perfect fit for anyone doing a B swap into any EF chassis. PM me for more info but I've measured it and the marks are fairly visible.
$100 or make me a decent offer; EP3 Si Shift knob not included :wink: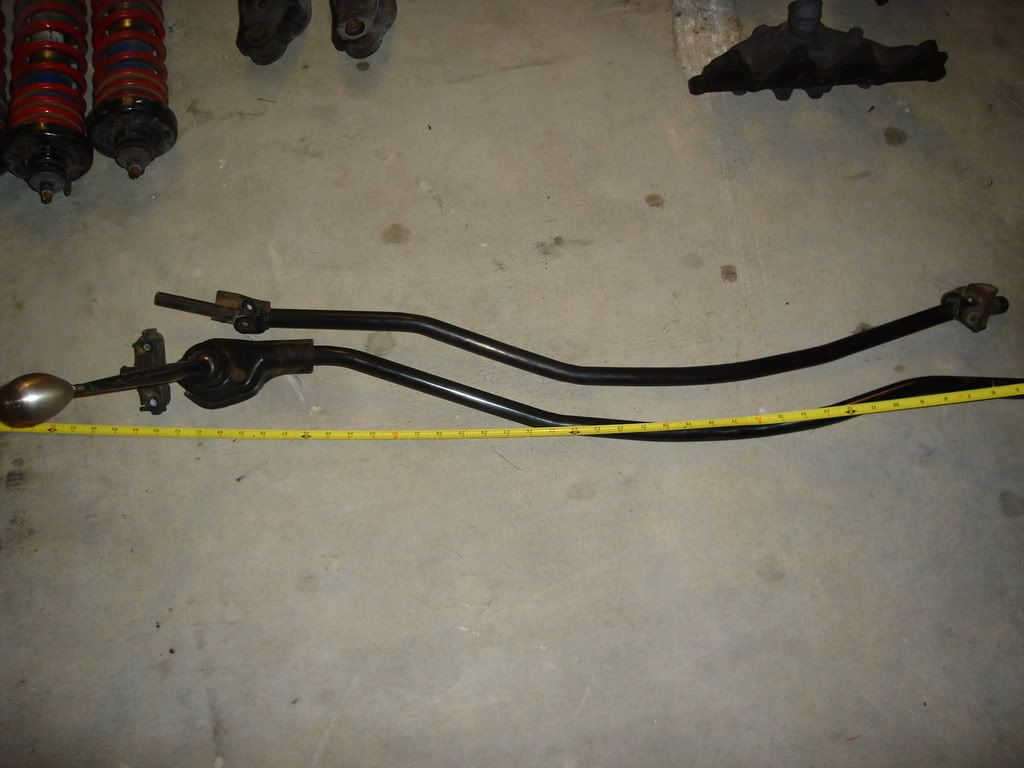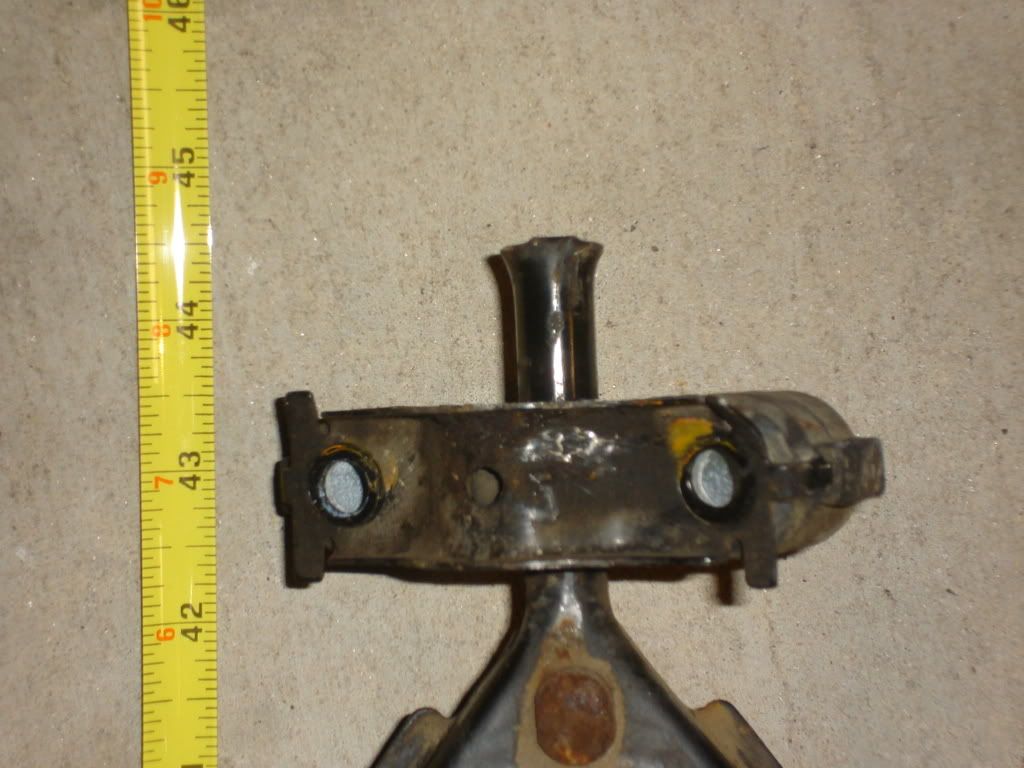 Next is a pair of turbos. One is a T25 from a JDM Nissan S13 240sx. There is a little shaft play in the turbo but some of it will be tightened up by the oil flowing through it. It needs to be rebuilt to be on the safe side.
The next is an Isuzu NPR Diesel Boxtruck turbo. It's a little bigger and I'd say it's in the T3 Rage. It has a bad bearing in it and binds it up at least once per revolution so it definitely needs to be rebuilt. They are both very clean Garrett turbos and have both intake and exaust snails.
$100 Per Turbo. Pictures are listed below.
Both Turbos
Diesel Turbo Size Odd Shaped Exaust Mani
Garrett Rebuild kits aren't that expensive. Save money with this.
S13 Turbo Size Pretty Normal Exaust Mani
Garrett Baby!!!
Here's the main event. Beautiful JDM DC2 Type R Suspension. Apexi sport springs paired with Ohlins Big Bam Boo shocks. Control arms are included!!! Pics are below.
[size=18px]
SOLD
[/size]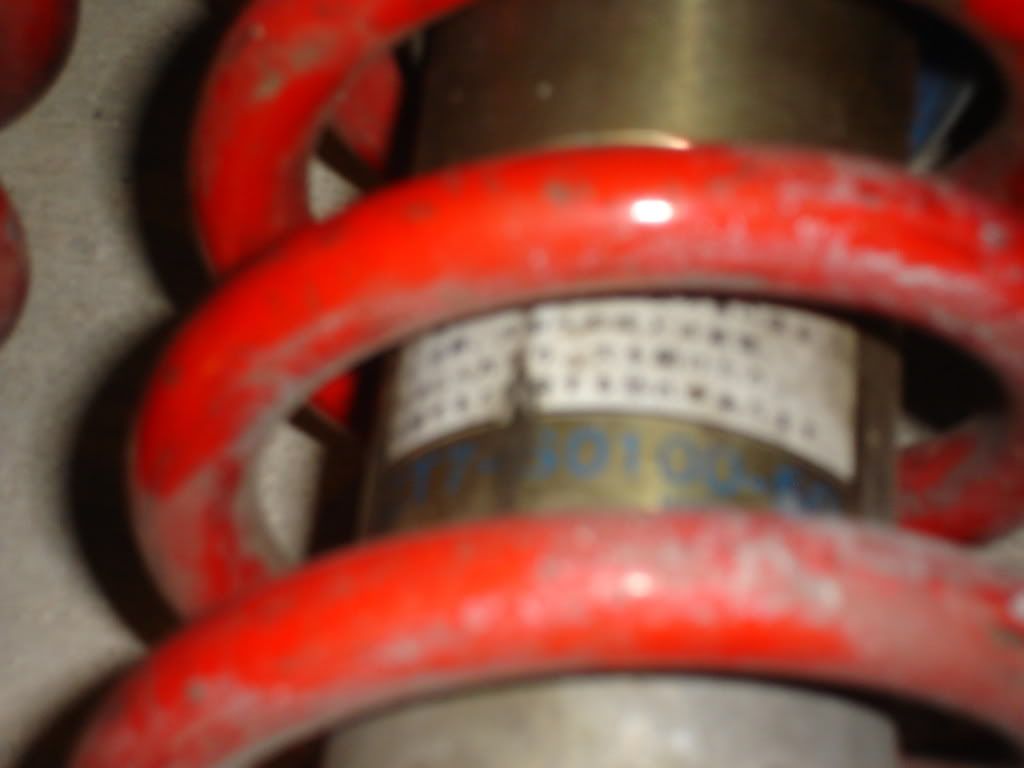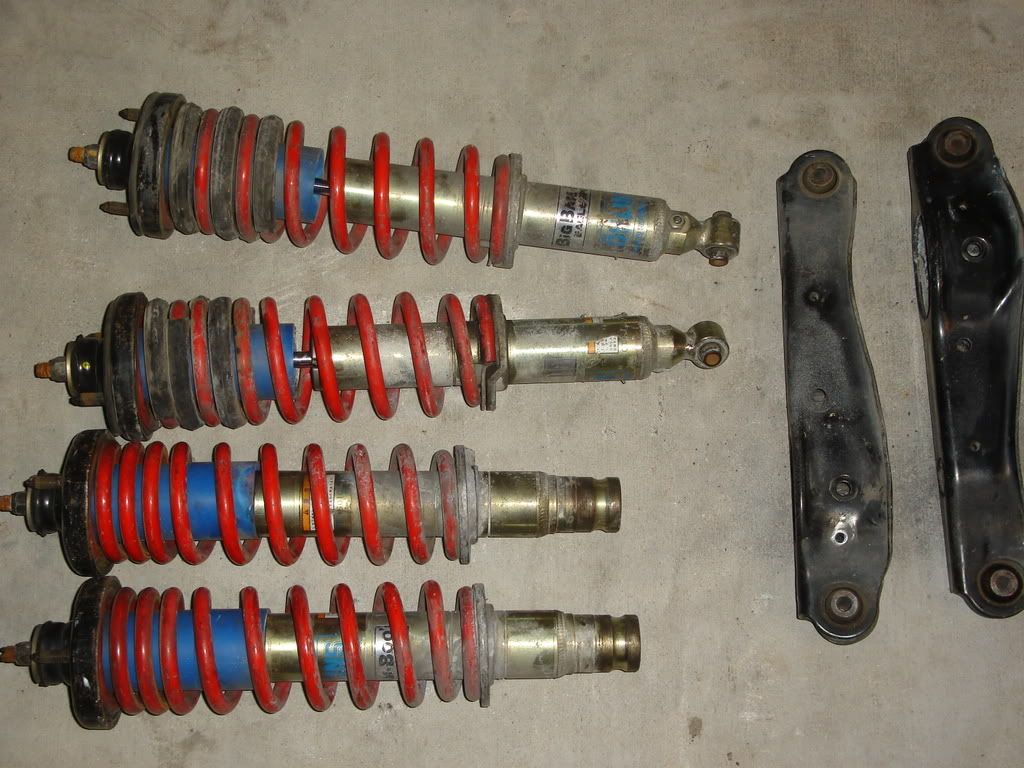 Next is a CRX HF Manifold modified and ready for a turbo and the o2
sensor hole is drilled out for a blow-off valve.
[size=18px]
SOLD
[/size]
That's all, kids. LMK something.[size=18px][/size][size=18px][/size][size=18px][/size][size=18px][/size]